BT is a long-term partner of the Disasters Emergencies Committee providing its MyDonate giving platform to process millions of pounds of donations from the DEC's Philippines Typhoon Appeal. It hosted a special celebrity telethon at the BT Tower in London where famous faces including Jamie Oliver, Amanda Holden and Natasha Kaplinsky took donation calls from the public.
After Typhoon Haiyan, BT's Emergency Response Team (ERT) was deployed to the Philippines to provide on-the-ground satellite communications support to the relief effort. The ERT is a group of highly-skilled BT engineers trained and experienced in responding to emergencies around the world and is working alongside NetHope (www.nethope.org) which coordinates the communications needs of aid agencies.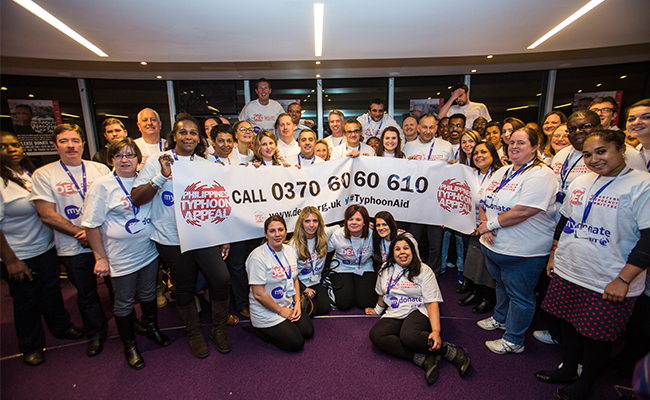 Watch more on BT's support for the DEC Philippines Typhoon Appeal and those affected by Typhoon Haiyan.