As the war in Yemen continues into its fourth year, DEC member charities are working in extremely difficult conditions to provide relief to civilians caught up in the conflict.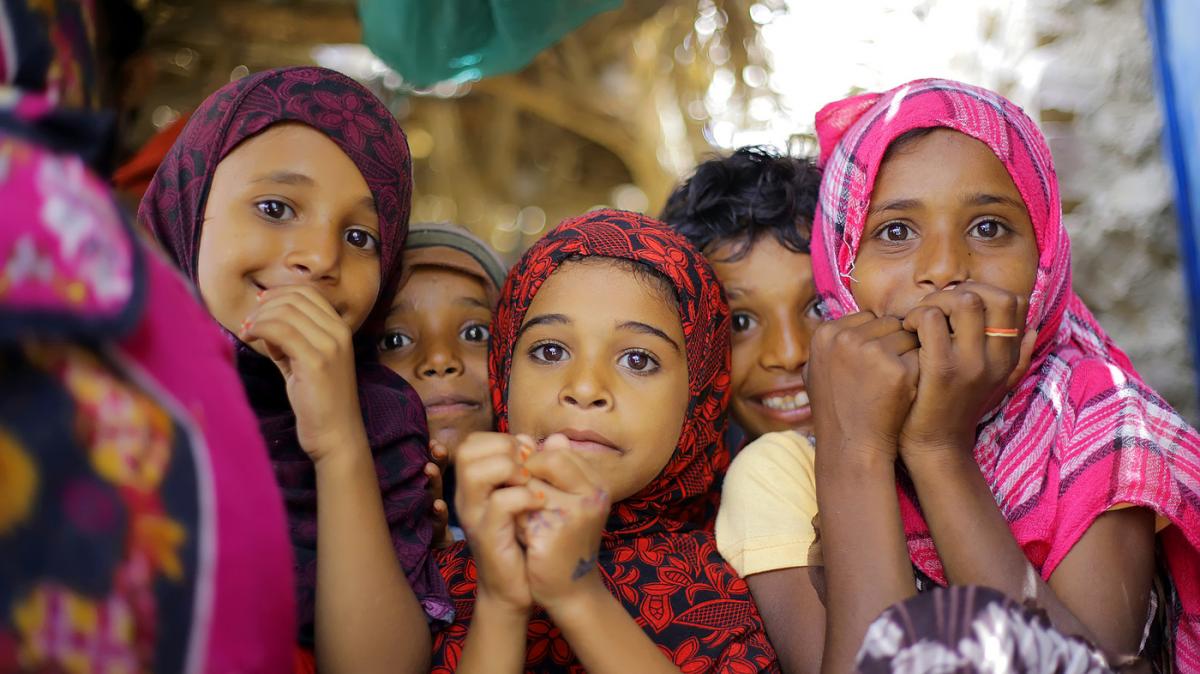 Children whose family was displaced from Taiz to a village in Lahj. They now benefit from a DEC-funded water supply project. Ammar Bamatraf/DEC.
The war in Yemen has brought terrible suffering to the civilian population of what was already one of the world's poorest countries. In December 2016, the DEC launched the Yemen Crisis Appeal to raise funds on behalf of its member charities. The response of the UK public was generous as ever and by the time the appeal closed in May 2018, the appeal had raised £30 million, with £20 million coming to the DEC and £10 million being donated to directly to members.
After our initial six-month phase, DEC funding has continued to provide essential aid to families struggling to deal with the impact of the war. While aid isn't a solution to the crisis, your donations can provide a lifeline to families who have lost everything and despite the difficult conditions brought on by the conflict and blockade of major ports, DEC member charities are working to get aid to people who need it. Here are some of the ways your donations helped between July 2017 and June 2018.
 
By providing health support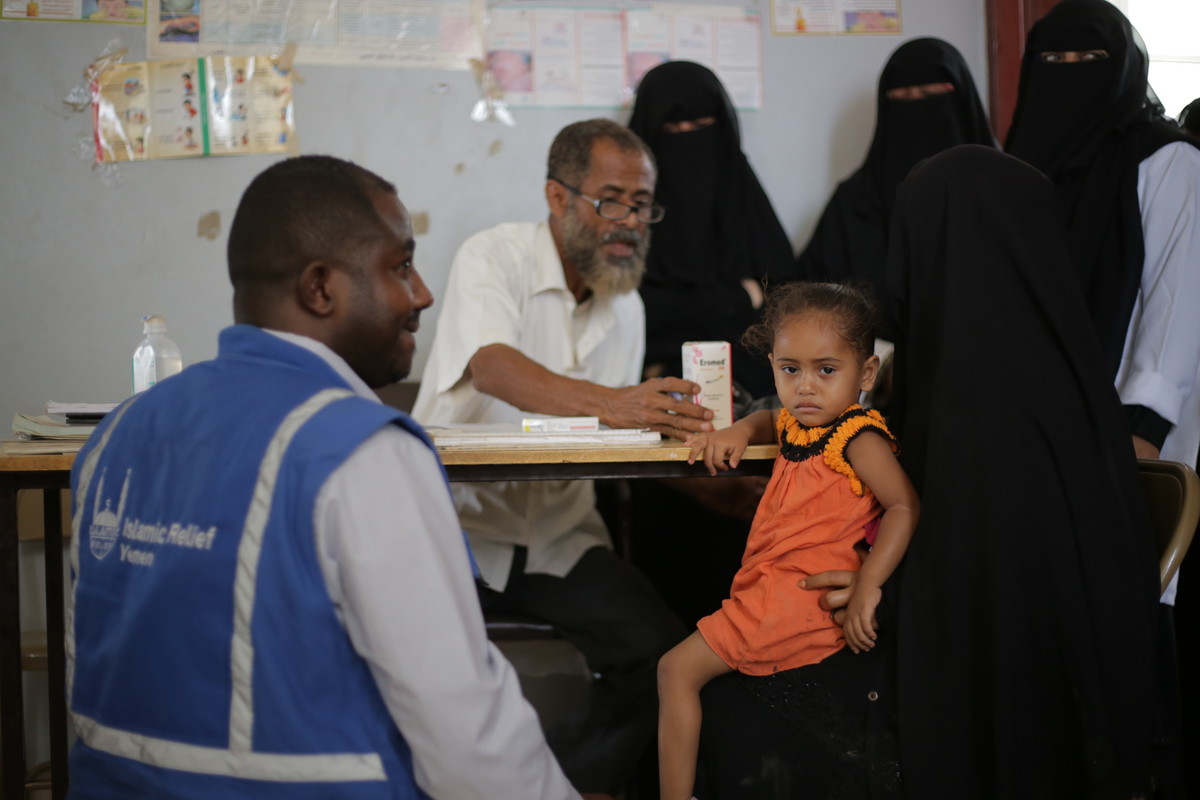 Aaliyah, 5, is proscribed medicine after being diagnosed with a fever in Lahj, Yemen. Ammar Bamatraf/DEC.
Both a rise in contagious diseases like cholera and violence-related injuries have combined with a lack of funding and medicines to cause a crisis in healthcare in Yemen, which was already basic by the standards of the region. DEC charities have used your donations to combat this, providing 364,000 people with health support in the year to June. This included providing access to essential medicines to 237,000 people, 80,000 of whom were treated for contagious diseases or violence-related injuries.
 
By providing clean water, sanitation and hygiene services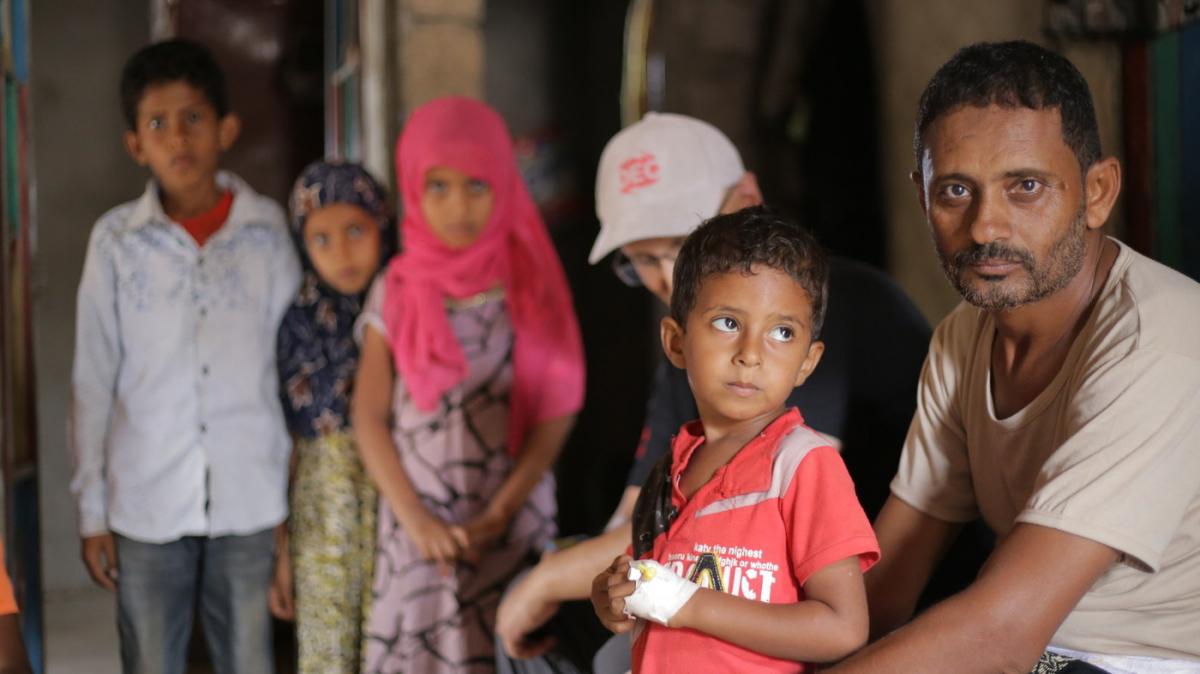 Mushtaq and his family benefit from access to clean water through a DEC-funded project. His children used to have to walk long distances to fetch water, but now can go to school. Ammar Bamatraf/DEC.
The war in Yemen has devastated the country's infrastructure, including water systems. This has left many people without a supply of clean water and encouraged the spread of deadly diseases like cholera and acute watery diarrhea which often hit children the hardest. In the year to June, DEC funds enabled our members to reach 246,000 people with water, sanitation and hygiene projects. That includes 27,000 people who received cholera prevention kits and 30 health facilities that were equipped with improved water and sanitation facilities to stop the spread of disease.
Yasseen, 40, had to flee his home with his family. "Our homes, work and possessions have all been destroyed in Taiz," he said. "The war with constant bombing meant it was no longer safe for us and the children to stay, so with the help of God we fled. Whilst this is not home, we are safe here. People have been kind to us; our kids go to the local school; and Oxfam [funded by the DEC] provided the water supply network without which it would be really difficult."
 
By providing food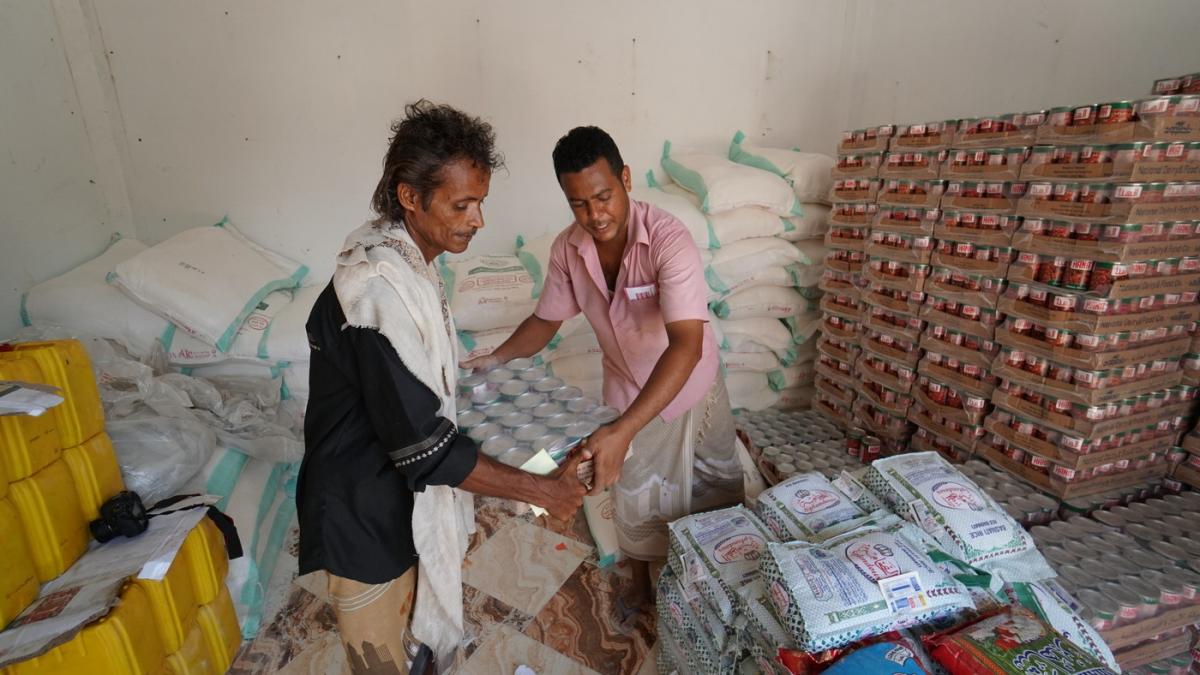 Salem, 47, collects a food parcel from a DEC-funded distribution point in Lahj, Yemen. Ammar Bamatraf/DEC.
The war has had a devastating effect on food security in Yemen with 8.4 million people now severely food insecure according to the UN, and the blockade currently in place on the port of Hodeida - the main trade route to the capital Sana'a - is making the situation worse. DEC funds provided 61,000 people with food parcels or vouchers in the year to June.
Aioosh, 60, received food parcels from a DEC-funded project in Lahj. "I head the household and feel responsible to keep family safe and fed," she said. "The war has affected us all. This area became a battleground – we had to flee our homes to save our lives. By the time we came back there was no electricity, no water, and homes had been badly damaged. Some lost homes completely. May God protect those that have helped us…. We are much better now thanks to that help – thank you."
 
By providing emergency nutrition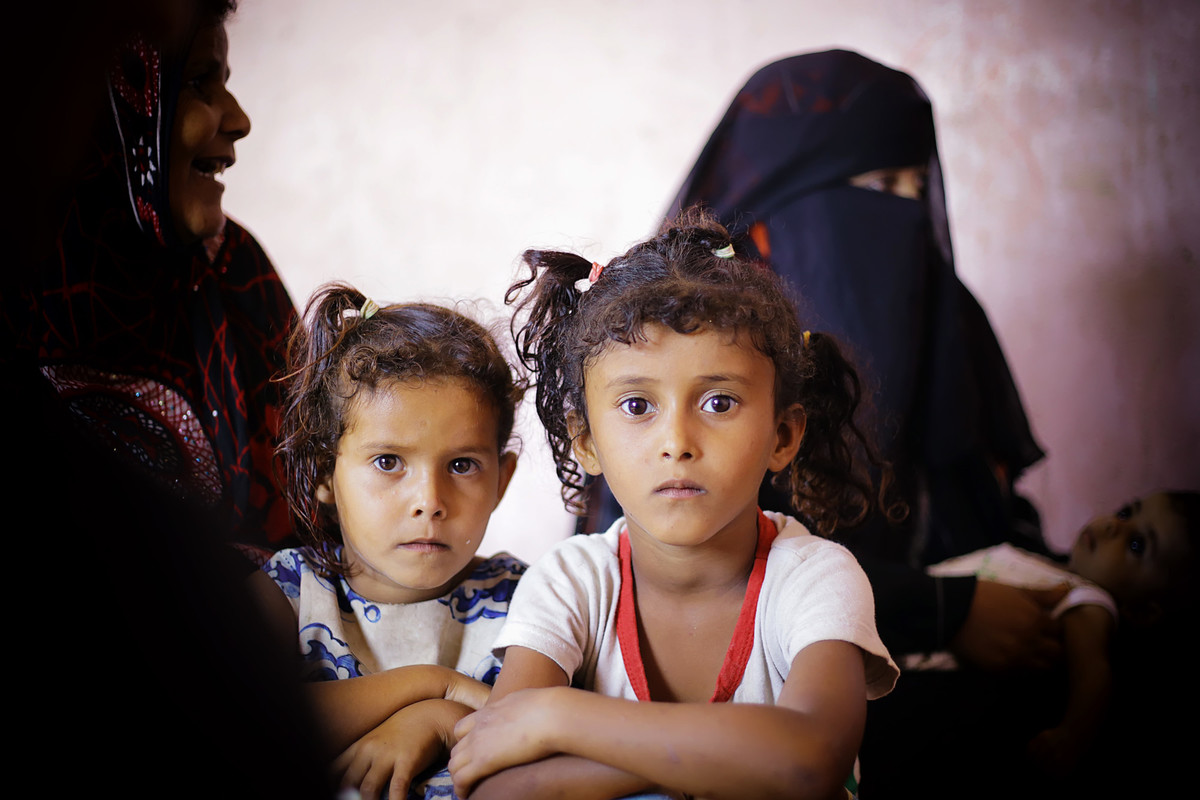 Aarya, 7, right, was found to be malnourished at a mobile clinic. Her family now receives food from a DEC-funded project in Lahj. Ammar Bamatraf/DEC.
Food shortages hit the very young and old hardest, and specialist nutrition interventions are required, for example by prescribing fortified peanut paste. In the year to June, DEC funds enabled our members to reach 33,000 people with nutrition assistance, including 3,700 children under five who were treated for moderate acute malnutrition, 1,700 children under five who were treated for severe acute malnutrition and 2,200 pregnant and lactating women who were treated for moderate acute malnutrition. 3,800 older people were also screened for malnutrition.
 
By giving people the means to support themselves
Rasha, 35, benefited from a cash-for-work scheme to help build a water supply to her village in Lahj. Ammar Bamatraf/DEC.
Although Yemen's economy has suffered greatly, markets are still active in some areas. In situations like this, and especially when logistics can be difficult, giving people in need cash so that they can support themselves can be very effective while also helping local business owners. DEC funds provided 10,000 people with cash transfers to help them meet their immediate needs, and a further 6,500 people took part in cash-for-work schemes in which they were paid so that they could support themselves in exchange for working on infrastructure projects like rebuilding roads and water networks.
Our Yemen appeal is now closed, but you can find a list of our member charities with open appeals here.

Help the DEC respond to the next crisis by donating to the DEC Emergency Fund.