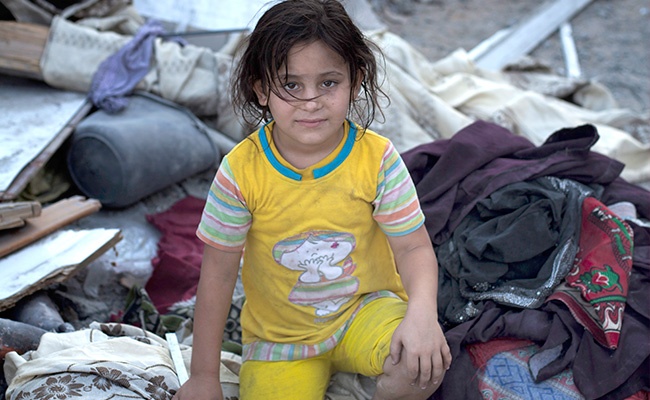 DEC partner Save the Children is doing whatever it takes to get vital aid to children in Gaza. 
 
Their priority is to make sure children like 7-year old Samira, pictured below, whose homes have been destroyed, have the support they need during this conflict. 
 
For Save the Children, like other DEC member organisations, delivering aid in the midst of conflict is challenging. However, aid is getting through to those in need. 
 
The Save team on the ground is managing to get help to families in desperate need in Gaza and providing: 
A daily distribution of 4,000 litres a day to schools being used as shelters.
Specialist emotional support to children in 1,300 families who have been through traumatic experiences.
They have already delivered 1,950 baby hygiene kits containing items such as baby blankets, baby soap and a washable nappy to help newborns.
 
Save the Children has been working in the occupied Palestinian territory for more than 30 years and is one of the biggest non-government organisations working in Gaza. 
 
Along with other DEC member organisations, Save's vital work is saving people's lives.