Imagine being a little child and losing your parents. Imagine not being able to hang out with your friends because you're afraid to be infected by a disease. Worst of all, imagine not being able to hug or kiss your loved ones. This is the reality for at least 3,700 children in Guinea, Liberia and Sierra Leone where Ebola has taken or affected the lives of their families.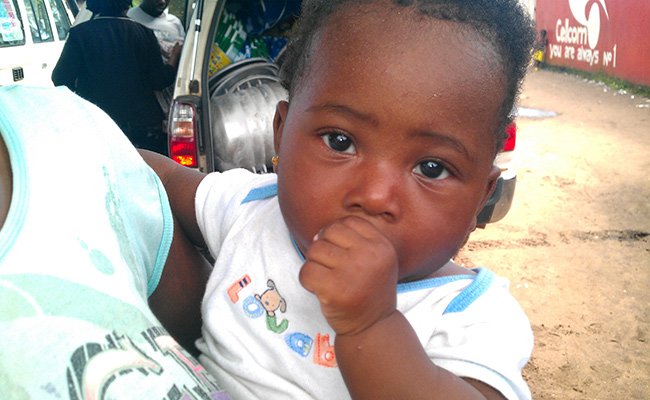 At just 5-month old, Jennifer* (pictured above, name changed to protect identity) is living with her three other siblings who lost both of her parents due to Ebola virus. Unlike others, they weren't abandoned but lucky enough to be cared by their aunt. 
 
"One of the main tragedies of Ebola is that many children, who have already witnessed one or both parents dying in terrible circumstances, are now being abandoned because people are so terrified of contracting the disease. The traditional safety net of community support is under threat," says Justin Forsyth, CEO of Save the Children. 
 
Save the Children is supporting families in communities across Liberia. Sierra Leone and Guinea. In Liberia and Guinea, they have reunited children with their families and reached children with psychosocial support.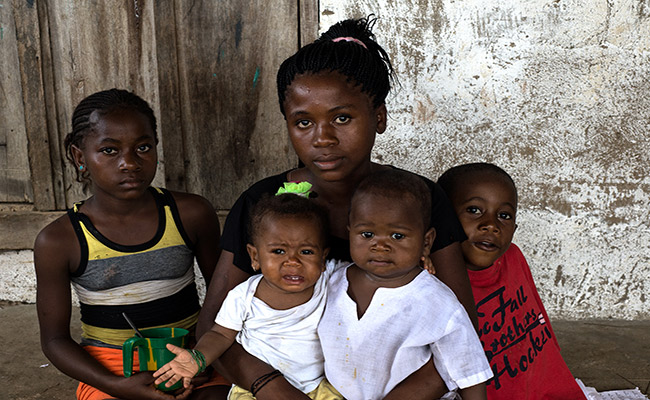 Meet Miatta (pictured above), 16, Jenneh, 12, Musa, 5, Hawa, six months and Miatta's son Larmie, 1. At the age of 16, Miatta has taken over the parental role to both her siblings and her child after they lost their parents to Ebola.
 
"Witnessing the sudden death of their family members and medical personnel in masks and protective gear spraying unknown liquids is severely traumatising children," says Anita Queirazza, Child Protection Specialist for Plan. "Many of them do not receive any form of psychological support. They are left alone at a time when they most need to be comforted." 
 
Plan UK is involved in Guinea, Liberia and Sierra Leone. In Guinea, Liberia and Sierra Leone Plan has been providing psychosocial support, engaging in awareness-raising campaigns and trained communities workers to care for children. Plan is offering psycho-social support to children who are affected by the disease. This includes a young girl who watched her mother's body being taken away in plastic sheets.
 
Along with Save the Children and Plan UK, DEC member agencies are on the ground supporting orphaned children in interim care centres and providing psychosocial support.