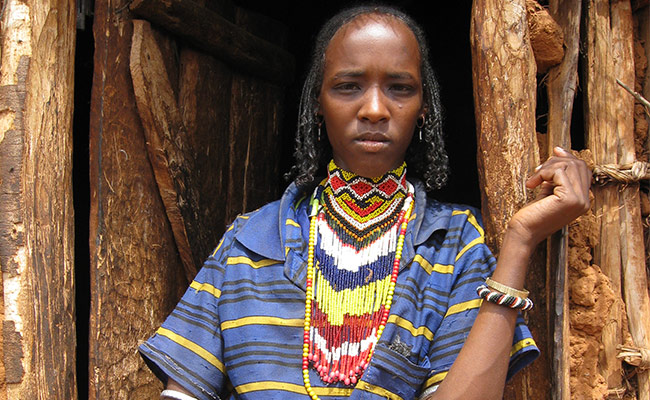 DEC member Merlin is working in the Borena Zone in the south of Ethiopia near the Kenyan border. Merlin has been using funds raised by the 2011 DEC East Africa Crisis Appeal to support critical medical treatment for local communities afflicted by drought and the ensuing food crisis.
Poor rains in 2011 led to the deaths of many animals and crop failure resulting in very high levels of acute malnutrition. While the 2012 rains have been better, and a reasonable harvest is expected in at least some areas, herds are still recovering from last years losses. All this leads to a situation where local people get too little food and the food they do get does not provide a balanced diet. This frequently leads to malnutrition and all the associated medical complications.
 
In November and December 2011 using DEC funds Merlin provided training in emergency response for government health workers which included how to treat acute malnutrition and related diseases. Merlin's work has continued into early this year providing critical medicines for treating health problems that can be deadly during food crises including measles, pneumonia, malaria and diahorrea.
 
In Dilo town Merlin is also supporting the government health centre running a special feeding programme for children under five years old and for pregnant and breast-feeding mothers. Children receive weekly rations of a ready to eat fortified peanut paste and mothers receive a package of corn and soya blend flour as well as vegetable oil every two weeks. This kind of preventative work, and rains which have renewed pasture for livestock, means that at present no children need therapeutic feeding at the health centre. Speaking about the programme Kedir Abdela, Merlin Co-ordinator, told the DEC that:
 
"In addition to the feeding programmes Merlin has also provided soap, jerry cans for water and disinfectant for water purification because people often rely on surface water when it is available and it is often contaminated.  They work with volunteers who conduct home visits when patients miss medical appointments or those on the supplementary feeding programme do not seem to be putting on weight. In 2011 we had very high number of referrals but a very low death rate of 0.1% - this is much lower than expected for such malnourished children"  
 
"Patients we have seen since early 2012 who required medicines will have benefited from the drugs provided to the health centre by Merlin with DEC funds.  This is especially important for malnourished children because unless underlying illnesses are treated they are much less likely to recover."
 
The DEC saw first hand the impact of Merlin's medical programme; Selete Bakasa (pictured) received corn-soy blend and vegetable oil as part of the supplementary feeding programme because she was breast feeding her baby who is now two years old.  Her daughter became sick with a fever and was treated with drugs purchased by Merlin for a government clinic with DEC funds.  We're happy to report that her baby has recovered and is now doing well.
 
The donations our supporters gave to the 2011 East Africa Crisis Appeal are working to help those who were in urgent need in East Africa. One year on our members work is more critical than ever in fighting the ongoing affects of the drought, and ensuring local communities are able to begin rebuilding their lives.