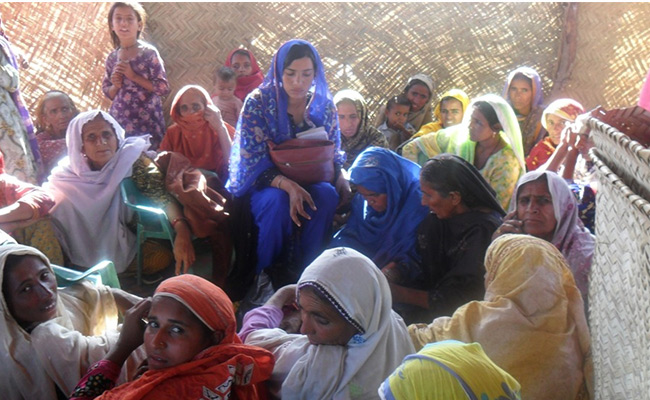 The floods did not just destroy homes in Pakistan, they also damaged 2.4 million hectares of farm land, including crops, and drowned 450,000 farm animals. In the village of Abdul Qadir Chachar, in the southern province of Sindh all 200 families lost their homes, livestock and crops.
The loss of livestock will hit women in rural areas particularly hard because they are the only household asset controlled by women rather than men. As part of an ActionAid project, provision of goats and poultry was identified by the village women as a means to help their families recover. The animals will help provide an income but also improve the position of many poor women within their families and ensure that both women and children will be better fed in future.
Concern is also helping rural communities start farming again and creating job opportunities - providing both food and income security. The community members help decide what is needed, who should benefit and help make sure the project delivers its objectives.