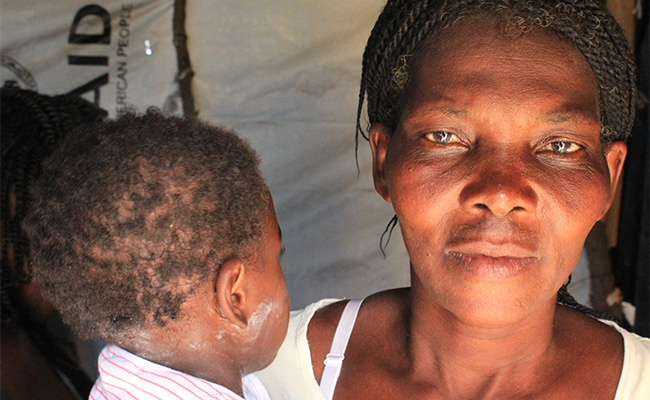 Eliana Celan Coto, 51, had nine children but one of her daughters died in the earthquake.  In September, she received a text message from the British Red Cross telling her that she was entitled to a USD$250 - cash grant. This is the first of three planned instalments and came with no strings attached.  
"The money has really helped me," says Eliana. "I used half  to pay off my debts, and then half of what was left to pay for the school fees for three of my children.  It would have been very difficult to send them to school otherwise. The rest I used to buy charcoal to resell in the camp."
The following two stages to this grant, will be given out on a conditional basis; recipients will have to prove they are going to use the money to restart a business or income-generating activity through the presentation of a simple business plan.  Vocational training will be given by the British Red Cross to support these grants.
"If I had more money I would do lots of things, but first and foremost I would use it to grow my business and buy more things for resale. I would also send the rest of my children to school."