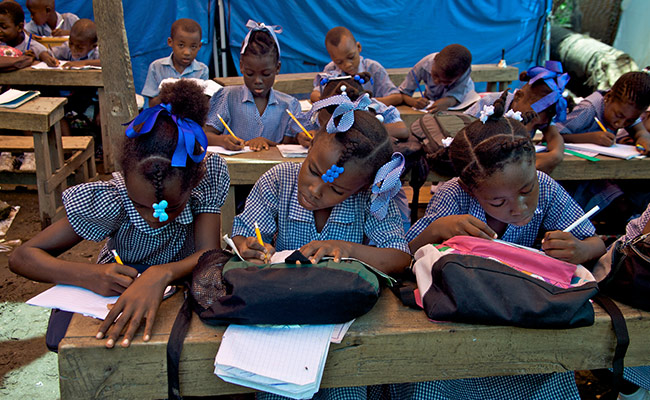 Haiti was already suffering acute poverty when the quake struck, with more than half of its population living on less than a pound a day and 86 per cent of people in Port au Prince living in slums.
Nearly 90,000 people have benefitted from DEC-funded temporary work or projects to help them rebuild their livelihoods and support themselves and their families.
Increasingly the work of our members focused on helping people move out of the camps and back to their old neighbourhoods.
Members are working with survivors to overcome barriers to providing better shelters, which has been frustratingly slow as very little land is available and land ownership is often unclear.
Longer-term, permanent rebuilding on a large scale for years to come will require a clear and well-funded national recovery plan that is led by government and supported by the people of Haiti.