DEC Chair Clive Jones reflects on a recent trip to northern Kenya and the ongoing challenge for East Africa, where the pattern of the seasons is no longer a foregone conclusion.
Content:
DEC Chairman Clive Jones reflects on a recent trip to northern Kenya and the ongoing challenge for East Africa, where the pattern of the seasons is no longer a foregone conclusion.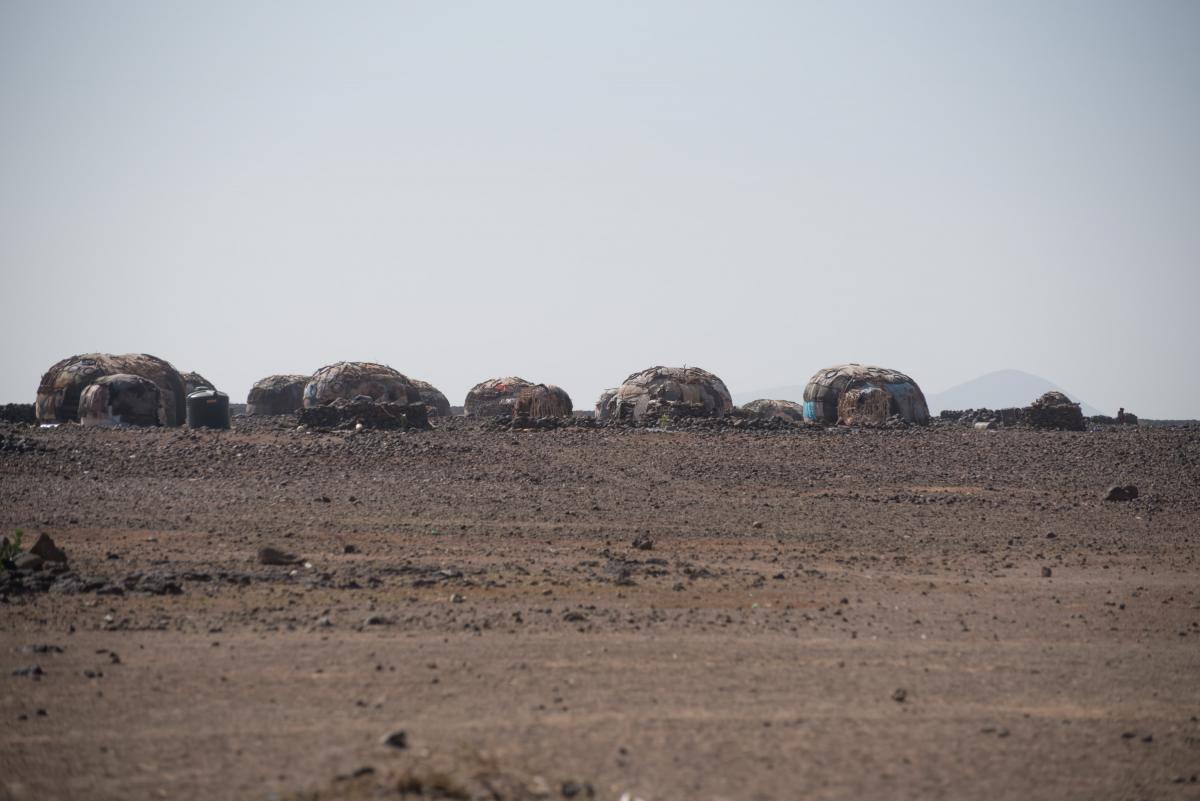 A village in Marsabit County, northern Kenya, in January 2018. David Mutua/CAFOD.
By Clive Jones, DEC Chairman
At last, the rains have returned to East Africa after two and half years of drought, failed crops and dying livestock. An international aid effort, including the DEC's East Africa Crisis Appeal, kicked in early on to provide people across the region with live-saving assistance and prevent the kind of tragedy seen in 2011, when the UN estimates as many as 258,000 people died.
But even though now many areas are draped in green, the crisis isn't over. Such a prolonged period of drought has destroyed food reserves and left the lives of many on a knife edge. And in a tragic irony, hundreds of thousands are now affected by flash floods across Kenya and Somalia that requires renewed humanitarian attention.
The current deluge is a far cry from what I saw in January this year when I visited Marsabit County, northern Kenya, one of the most severely affected by last year's crisis, and saw for myself the devastating effect the historic drought had had on people and communities.
The Kenyan government declared a national drought emergency at the beginning of 2017, and soon crops failed and cattle, goats and even camels herded by pastoralists succumbed. In Marsabit, Kenya's biggest county, three times the size of Wales, 60 percent of livestock perished and food prices shot up.

The DEC East Africa Crisis Appeal that aired on the BBC. This appeal is now closed.
This was the case all over the region, which faced one of the biggest humanitarian crises in its history driven by successive droughts, failed harvests, conflict and insecurity. In the East Africa region 16 million people were on the brink of starvation and in urgent need of food, water and medical treatment.
The DEC appeal launched in March 2017 has raised more than £65 million with the support of the British public and UK Aid. It was heartening to see the result of those generous donations in northern Kenya. I met many people who had benefited from cash schemes that had allowed them to buy food for their families.
Dida Baru didn't know how his family would survive, let alone pay the fees to keep sending his 17-year-old daughter, Lokho, to school. But a Food for Fees scheme funded by a DEC charity meant Lokho got through to graduation and the family are doing well. The work is ongoing, with food, treatment for malnutrition and medical outreach centres still operating in the most arid areas of Marsabit.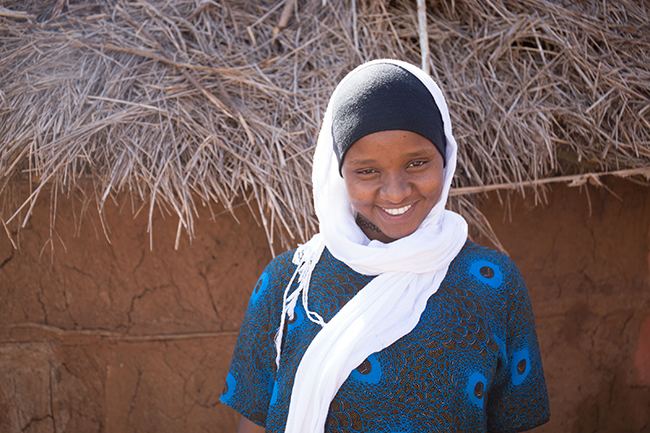 Lokho, 17, wants to go on to study computing after graduating school thanks to a Food for Fees scheme. David Mutua/CAFOD.
I visited an outreach centre monitoring the weight and height of young children to stave off malnutrition and providing health checks and vaccinations. Eighteen-year-old mother Gillo Bagajo's husband was 500 kilometres away, tending to the remaining 20 sheep and goats of their previously 100-strong herd, and she had struggled to get enough food for her 10-month-old son, Ali. Since Ali was put on the supplementary feeding scheme run by the centre, she has seen his weight steadily improve.
I also saw longer term projects that have increased the resilience of the area. Water pans had been deepened, dug by local villagers who were paid for the work so they could support themselves through the crisis. Dima Qonchoro, a 47-year-old mother of six, lost two thirds of her family's goats, and her husband and son had been away for six months searching for pasture. Getting paid £3 a day to dig out the water pan had been a lifeline, and helped pay for a small building she one day hopes to open as a shop.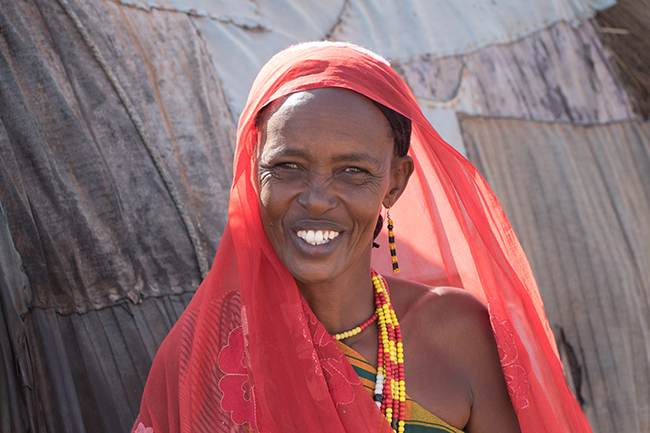 Dima was paid to help deepen a water pan and now plans to open a shop. David Mutua/CAFOD.
New strategically placed boreholes had been dug to support disparate communities that had been dependent on water trucks for months. Some had been equipped with solar power making them cheaper to operate, and a community I visited in Dukana – one of the areas worst hit by the drought – had used these savings to fund a garden growing juicy watermelons and spinach, and is planning on planting more.
All these are signs of progress and a testament to both the good aid can achieve and the positive attitude of the people who live here. Your donations provided a lifeline for people across East Africa, and helped build resilience in a region where the pattern of the seasons is no longer a foregone conclusion.
One of the moments that will stay with me from my trip was my first antenatal class since my youngest daughter was born more than 20 years ago. Crucial advice on nutrition, HIV screening and malaria prevention was being shared, but the session started and ended with a prayer, a song and a dance – an act of defiance in an area badly affected by drought but determined to fight on and ensure its children have the chance to grow up healthy and well.
The DEC East Africa Crisis Appeal closes this week. If you can, please give generously to help people across the region rebuild their lives.
This appeal is now closed, but to help the DEC be ready for the next humanitarian crisis you can donate to the DEC Emergency Fund.