Spread the word
Retweet our news, link to us on Facebook, download DEC banners for your website or blog – there is lots you can do to let others know how they can help people in crisis.
CONNECT WITH DEC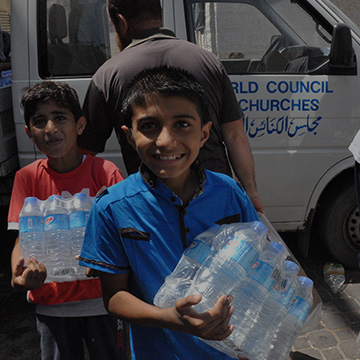 Twitter
Stay up to date with our appeals, emergency response news, fundraising efforts and ongoing work by our Member Agencies by following the DEC on Twitter.
Facebook
Connect with the DEC by liking us on Facebook to find out what's going on with us and our member agencies and let your friends know what you are doing to help and how they can join in.
Youtube
Keep up to date on the latest news of our appeals on YouTube, brought to you with the help of our Rapid Response Partners.

Embed one of our videos on your blog, profile page on Facebook or other social networking sites and share with your friends.