Here are some of the ways the £30 million raised by the DEC's appeal is helping Rohingya families who lost everything fleeing Myanmar.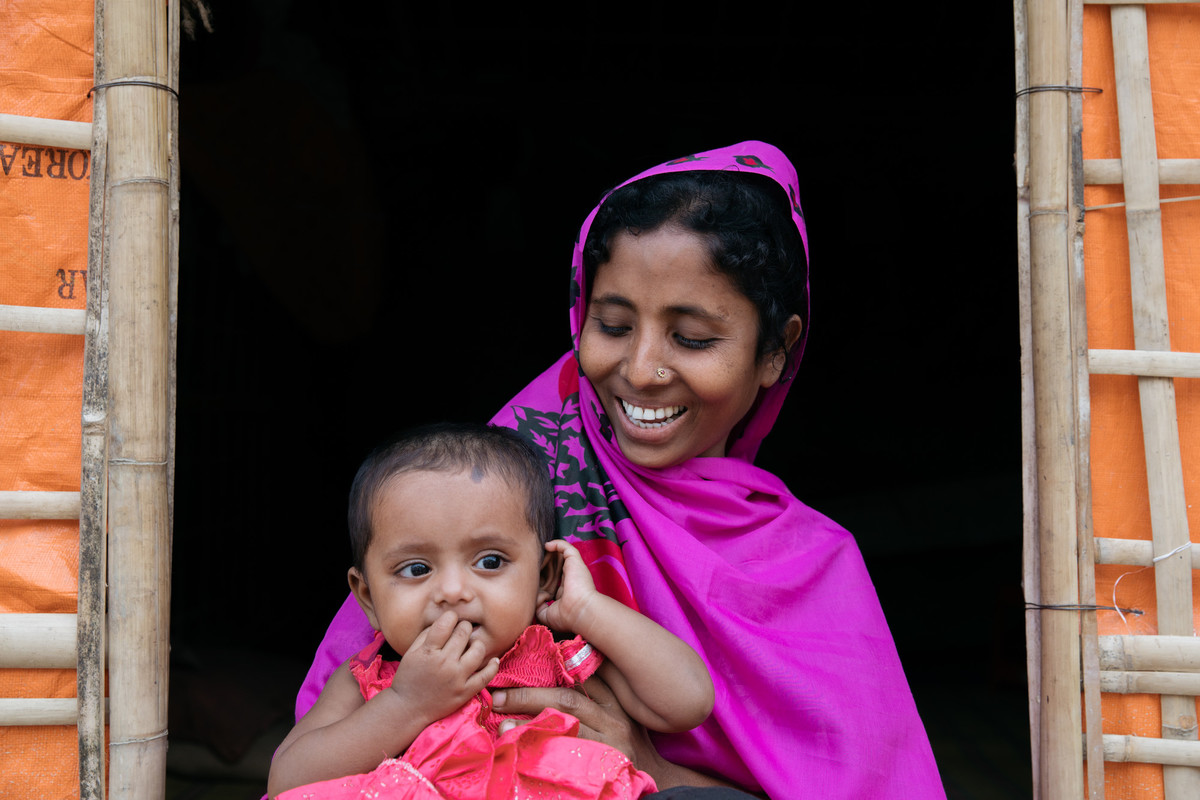 Sokina and her daughter sit in the doorway to their shelter in Moinerghona camp, Bangladesh. Paddy Dowling/DEC.
Since August 2017, more than 700,000 people, mostly Rohingya women and children, have fled violence in Rakhine state, Myanmar, across the border to Bangladesh. They mostly live in what is now the world's largest refugee camp, home to more than a million people in total. The DEC raised £20 million, including £5 million in Aid Match from the UK Government, and DEC members raised £10 million directly, taking the appeal total to £30 million. Here are some of the ways the money raised by the DEC is helping families who lost everything.
 
1. By providing food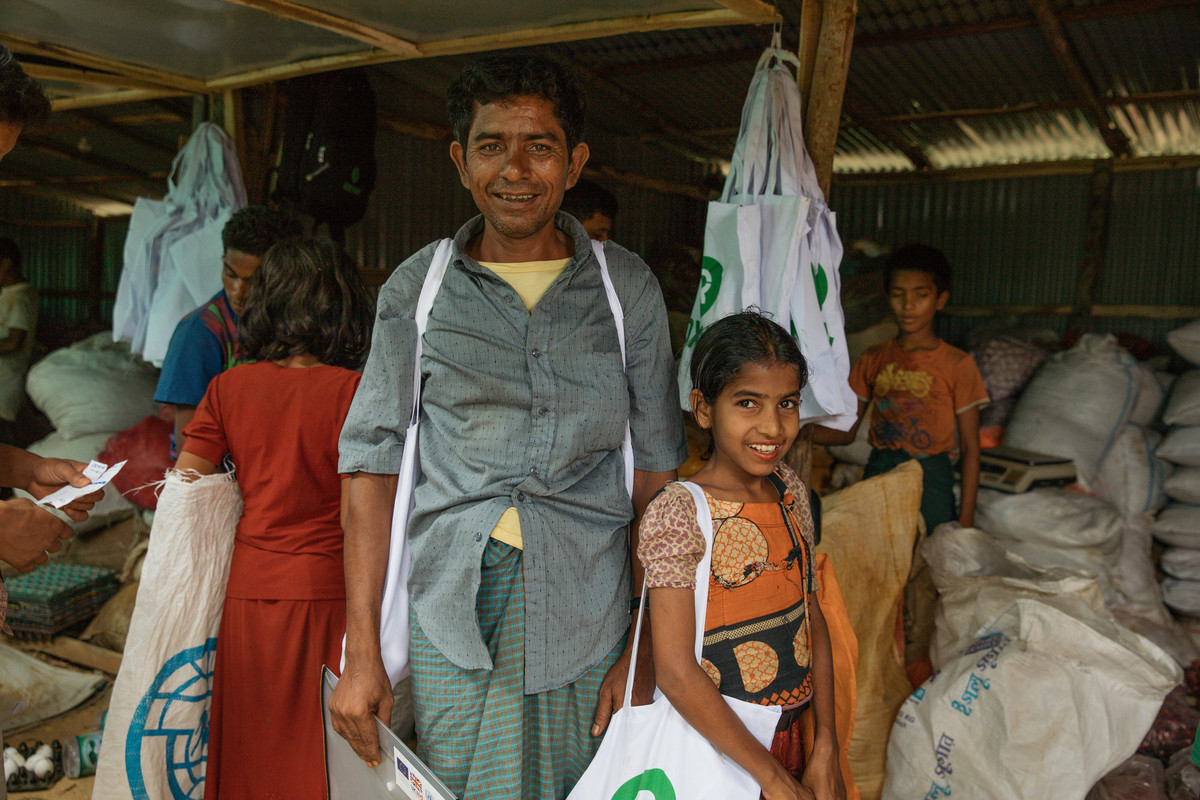 Sayed and his daughter collect fresh food from a DEC-funded voucher scheme, Moinerghona camp, Bangladesh. Paddy Dowling/DEC.
Mostly unable to work and living in cramped conditions, the refugees are currently almost entirely reliant on international aid for basic food items. DEC funds have provided more than 350,000 people - more than the population of Cardiff - with food assistance. This includes a scheme where 10,000 people were given vouchers to buy fresh food from local vendors because dry food rations were not providing them with all the nutrition they needed, and the provision of fortified cereal to all children between six months and five years to combat malnutrition.
 
2. By providing clean drinking water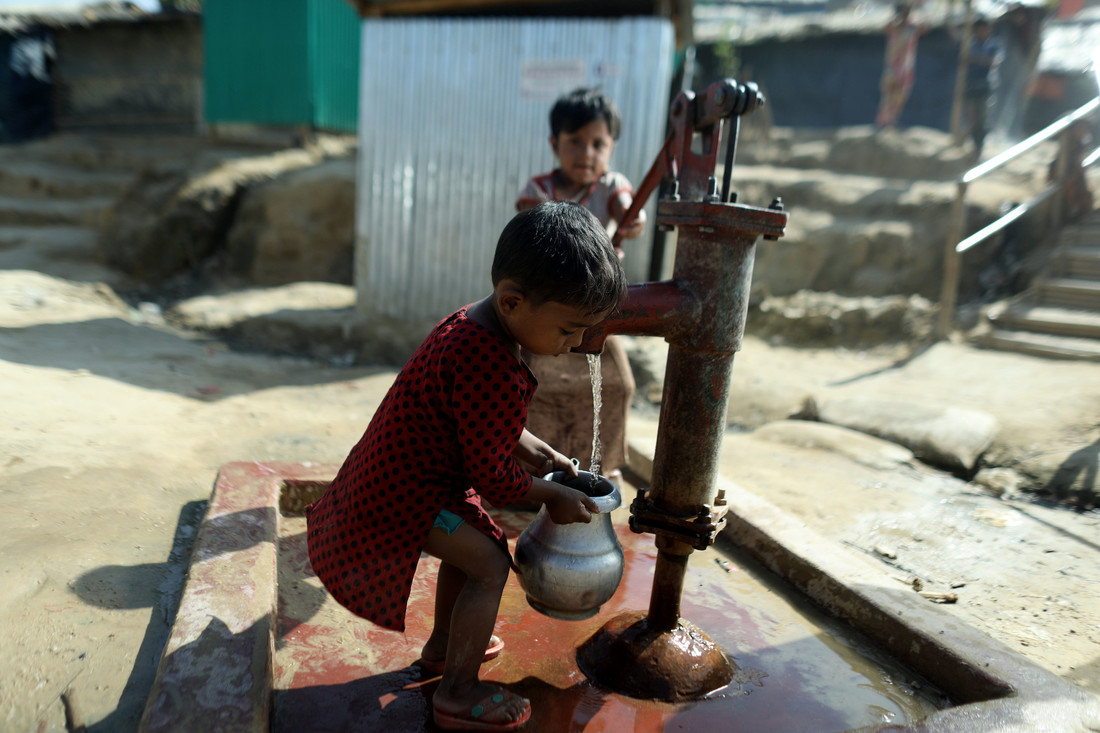 Children collect drinking water at a pump in the camps for people who have fled Myanmar. Josh Estey/CARE.
With so many people arriving into a relatively small area with no infrastructure, access to clean water has been a huge issue. Drinking contaminated water can spread disease, particularly amongst small children. DEC funds have provided 120,000 people with clean drinking water and sanitation services. This includes the construction of 90 deep tube wells which provide safe drinking water over a long period of time. Another 55 deep tube wells are planned in the next phase of DEC-funded work. The DEC has also supported important but unglamorous work to desludge latrines safely so that they don't overflow during the monsoon season and contaminate water supplies.
 
3. By providing shelter and household items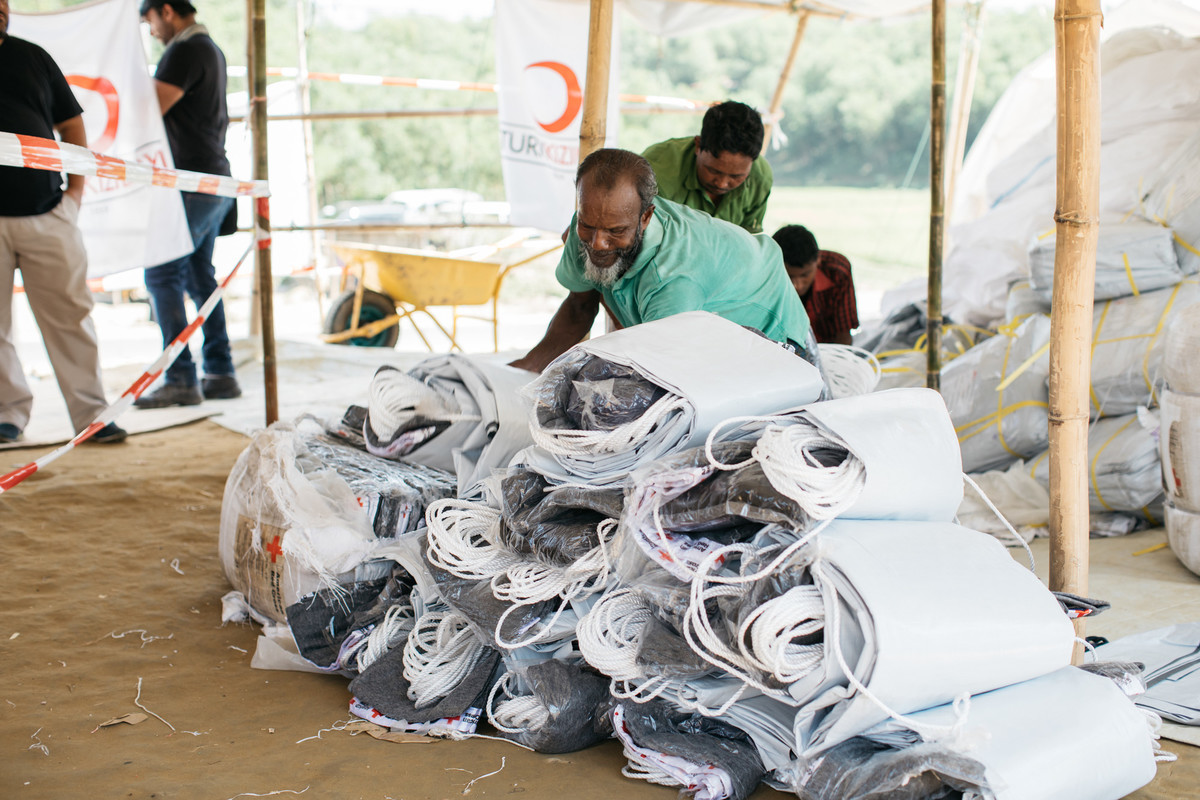 A shelter kit distribution point in the camps for people who have fled Myanmar. Paddy Dowling/DEC.
Many of the families arriving from Myanmar came with absolutely nothing and had nowhere to sleep. Imagine how you would cope without basic items such as containers for water, or cooking utensils. The DEC provided almost 20,000 families with materials to build a shelter, and 34,000 families with basic household items such as blankets and pots and pans to enable them to cook for themselves. The DEC has also helped families strengthen their shelters in preparation for the monsoon season, and strengthened some areas of the camp where there was a risk of landslides.
 
4. By providing healthcare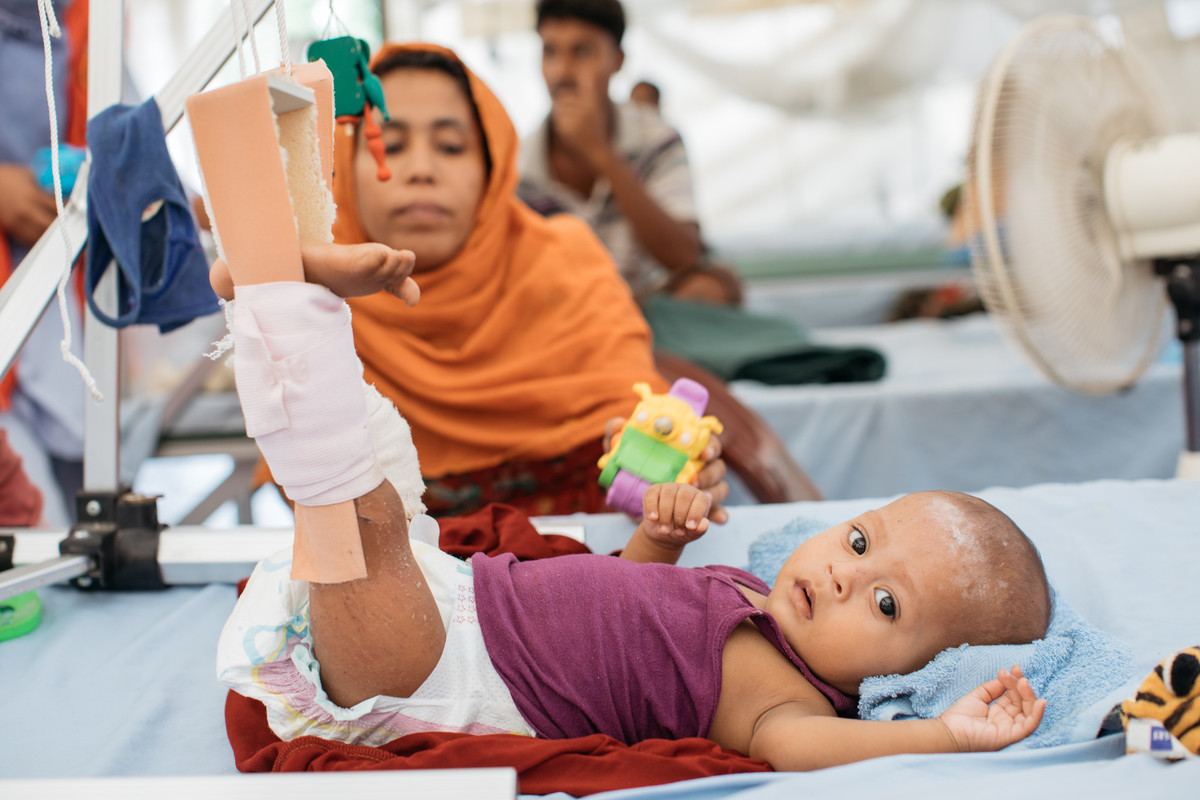 Mohammed, aged eight months, recovers in a Red Cross field hospital after suffering a broken leg when his sister fell and dropped him. Paddy Dowling/DEC.
So many people arriving so quickly, many of them sick or even wounded, completely overwhelmed local hospitals which were too far for most refugees to reach. The DEC has provided more than 42,000 people with medical care and health support. This includes supporting a large field hospital where operations can be carried out. Further health activities are planned to reach 200,000 people until September 2019.
 
5. By protecting vulnerable people
Girls play in a girl-friendly space in the camps for people who have fled Myanmar. Aungmakhai Chak/DEC.
The refugees' flight from Myanmar was chaotic and often traumatic. Families were separated, and many women and girls reported being raped. DEC charities identified and helped more than 28,000 vulnerable people with some form of protection in the first six months of the response, including by setting up 43 safe spaces for women, children and older people. Many of these spaces offer counselling and can refer users to other services if needed. In the next phase of projects, DEC funds are planned to provide 11,000 people with solar lighting to help them feel safer at night.
You can read the DEC's full Emergency Appeal for People Fleeing Myanmar Six-Month Report here.
The DEC's Emergency Appeal for People Fleeing Myanmar is now closed, but funds will continue to be spent up until September 2019. If you would like to help, you can find a list of our member charities with open appeals here.
This article was updated to reflect the new appeal total of £30 million on 12/09/2018.