The coronavirus pandemic is affecting people in every country, and every person on the planet has a role in preventing the spread. Here in the UK we have all had to make huge sacrifices to protect each other and save lives. 
But now countries and communities around the world that don't have the same health services, resources and infrastructure are struggling to contain outbreaks of Covid-19. People affected by poverty, hunger, displacement and conflict are particularly vulnerable.
For example Yemen, already home to the world's worst humanitarian crisis, is currently battling a severe outbreak. The UK Government estimates there may be a million infections in the country where 50% of health clinics and hospitals have been destroyed as a result of the five-year civil war. Around 14 million people there don't even have somewhere to wash their hands to help prevent the spread of the virus.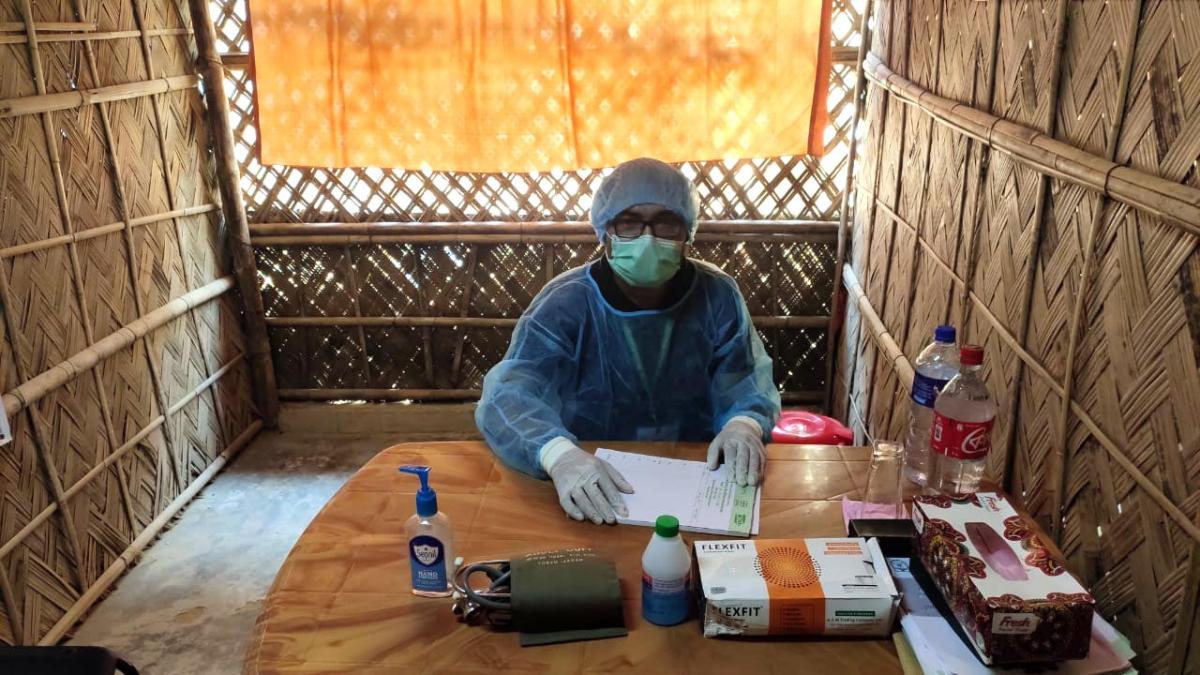 A doctor being supported by Christian Aid in the Rohingya refugee camps in Cox's Bazar, Bangladesh, waits for his next patient. Image: Christian Aid/Dhaka Ahsania Mission
We have launched an appeal to respond to coronavirus in seven of the world's most fragile places. These are: Yemen, Syria, Somalia, South Sudan, DR Congo and Afghanistan, as well as the Rohingya refugee camps in Bangladesh. DEC charities are on the ground already responding in these places but urgently need more funds to scale up their operations. Individual member charities are working in a much wider range of countries, but these seven places have been prioritised for funding from the DEC's appeal.

The work our member charities are undertaking now includes providing people with the means to protect themselves from coronavirus with soap, water, handwashing stations and information. DEC member charities are also working to provide frontline medical staff with protective equipment, medical supplies and training. They are also working with communities to make sure that Covid-19 does not lead to food insecurity, and to prevent people from going hungry and children becoming malnourished.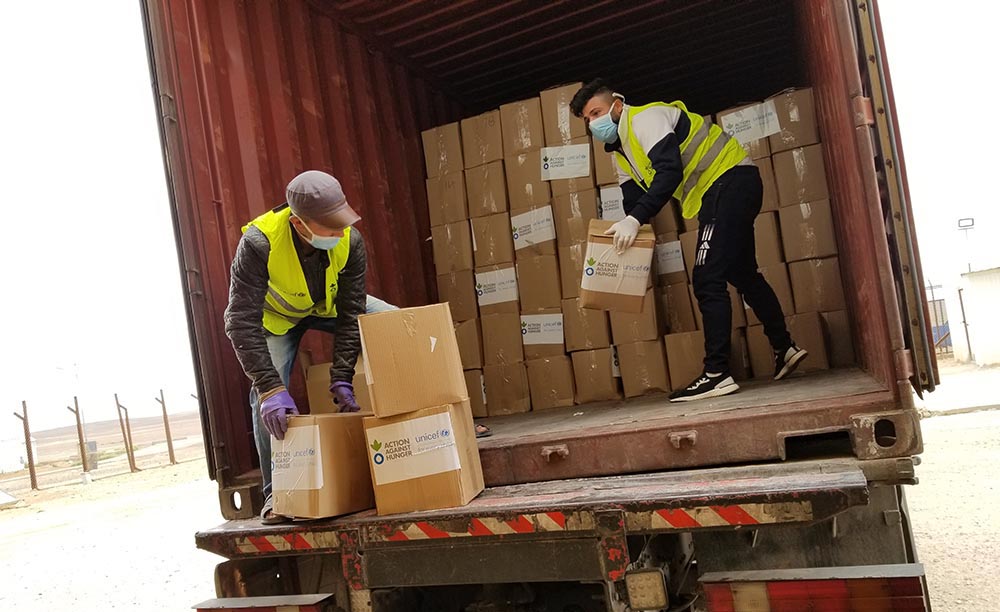 Staff unload cleaning supplies from Action Against Hunger at Azraq refugee camp in Jordan. DEC members are responding in a wider range of countries. Image: Action Against Hunger
DEC charities have extensive experience in responding to epidemics and disease outbreaks in different and challenging contexts such as cholera in Yemen and Ebola in DR Congo and West Africa.

While we are deeply concerned for vulnerable people and frontline workers in the UK, the DEC is unable to fund domestic emergency responses because our mandate is focused on delivering humanitarian assistance in the world's poorest countries, as is most of the work of our member charities. You can find out more about how we work here.

However, some of our member charities are also responding to coronavirus in the UK, and the National Emergencies Trust, set up last year to distribute donations in a similar way to the DEC but in times of national crisis, has also launched an appeal. You can find out more charities working in the UK here.
You can donate to the DEC Coronavirus Appeal here. Whatever you can give will help protect some of the world's most vulnerable people from the coronavirus pandemic.