DEC secretariat staff
Saleh Saeed OBE
Chief Executive
Saleh's role at the DEC is to provide strategic leadership and management to ensure that the charity is run to UK legal and best practice standards. He is responsible for reporting to the Board of Trustees and enacting their decisions - while also representing the DEC with major partners, at key events and meetings.
Prior to joining DEC in 2012, Saleh's work in the NGO sector included heading Programmes, Fundraising and Communication teams.
Saleh also has valuable NGO experience in disaster response interventions – and with the DEC he has led appeals for Syria, the Philippines, Gaza, Nepal and around the Ebola crisis.
Outside the charity sector, Saleh led in the management of Microsoft's major digital inclusion projects and has also worked for the West Midlands Regional Assembly and local government authorities. He currently sits on the Boards of the RSA and One World Media Trust, is a member of the Humanitarian Memorial Steering Committee, and acted as Chair of the Emergency Appeals Alliance in 2016.
Simon Beresford
Director of Fundraising & Marketing
Simon leads the Fundraising & Marketing Department at the DEC. He is responsible for all fundraising, including high value partnerships, individual giving, online and offline marketing as well as supporter services.
Simon has over 14 years' experience in fundraising, marketing and corporate partnerships. He has spent the past four years as Head of Fundraising and Marketing at the Methodist relief and development charity All We Can. In his time with All We Can, Simon established a new fundraising and marketing strategy which delivered sustained growth for the organisation, as well as heading up the fundraising for a number of humanitarian crises.
Simon is also a trustee for the national children's charity Spurgeons, chairing the board subcommittee responsible for the oversight of fundraising and external communications. He is a founder and co-chair of the public fundraising group of Bond, which represents and supports fundraising professionals working across the international development sector in the UK.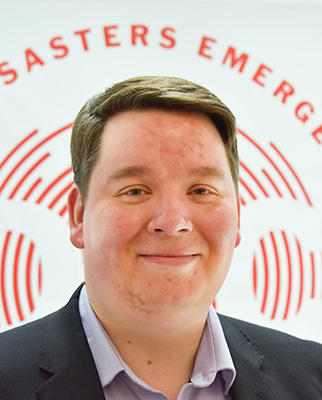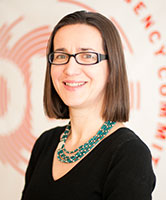 Monica Blagescu
Director of Programmes and Accountability
Monica leads the DEC's portfolio of humanitarian programmes and ensures that DEC funding delivers highly effective programmes to help crisis-affected communities. She provides direction to the DEC's accountability, quality and learning functions and supports the Chief Executive and Trustees on matters of DEC membership.
Monica joined the DEC in July 2016, after three years in Addis Ababa, where she was Director of the Ethiopia-Canada Cooperation Office – a project of Global Affairs Canada established to provide support in the development and management of the Canadian Development Cooperation Program in the Horn of Africa. She previously held various management and advisory positions working in Bangladesh, Japan, Kenya, Myanmar, Nigeria, South Sudan, Switzerland and the UK, primarily focusing on social accountability, effectiveness of private and public institutions, and civil society engagement in policymaking. Monica also led the global consultation on the 2010 HAP Standard in Humanitarian Accountability and Quality Management and developed the Global Accountability Framework at the One World Trust (2004).
Malcolm Lloyd
Director of Finance and Resources
Malcolm leads the DEC Finance and Resources team, being responsible for finance, premises, IT and HR administration. He supports the DEC's Treasurer, the Board and sub-committees, CEO and Executive team and budget-holders with financial, compliance and risk management information.
Malcolm joined the DEC in March 2018 after coming into the sector five years ago following a successful career at Financial Director and CEO level in the financial services sector, working both in London and on several overseas secondments, including Muscat in Oman, Hartford CT and Isle of Man.
He has considerable experience of working in highly regulated organisations and operating at Board level in different countries.
Between 2005 and 2011 he lived and working in South West France and since returning to London his first assignment in the not for profit sector was as a volunteer to work with a health care provider in Pokhara, Nepal. This was followed by a year working at Leonard Cheshire Disability International improving the financial framework for their international development work.
Following an assignment to Dakar in Senegal working for the Global Fund, he spent over two years as Financial Director of Doctors of the World UK (part of the Médecins du Monde network).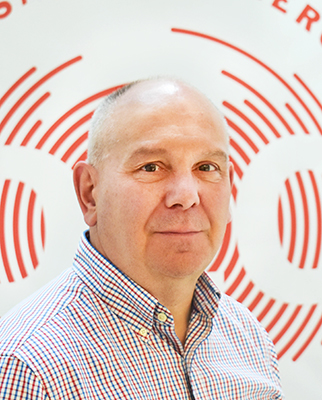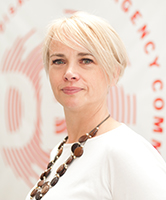 Nicola Peckett
Director of Communications
Nicola leads the communications activity of the 13 DEC member agencies during an appeal. She oversees media relations, digital activity and celebrity liaison as well as supporting the DEC's broadcast, corporate and other partners during and between appeals.
Nicola has worked in the not-for-profit sector in the UK and Africa for more than 20 years in a wide range of communications and external relations roles. Before joining the DEC in September 2016, Nicola was Head of Communications at CARE International UK, where she coordinated communications activity in response to humanitarian emergencies including the Syria crisis and 2015's Nepal earthquake, as well as promoting CARE's longer-term development work. Nicola also led the communications team at Samaritans, worked for ActionAid UK and was a VSO volunteer in Nigeria.
Kathryn Brooke
Direct Marketing Manager
Kathryn is responsible raising funds for the DEC from the general public through direct marketing techniques such as email, direct mail and press adverts. In addition to this Kathryn provides analysis and insight after each appeal making sure we can raise as much money effectively as possible.
Kathryn joined the DEC in November 2013, starting when the devastating typhoon hit the Philippines. Prior to this Kathryn spent 7 years fundraising for one of our member organisations.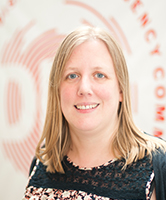 Adam Brown
Supporter Services Officer
Adam is responsible for responding to all supporter queries, assisting with database management, processing donations and Gift Aid, and keeping the help and support centres up to date.
Adam joined the DEC in February 2016. This is his first role working in the charity sector having held an eclectic range of previous positions, including pub management, customer service and forensic photography.
Sarah Maynard
Programmes & Finance Officer
Sarah is the key point of contact to member agency Programmes and Finance staff. She is responsible for supporting the review and analysis of reports submitted by member agencies in response to DEC appeals to ensure compliance with DEC policies and practice. Sarah also manages the Knowledge Information Management System for the department. In a financial capacity, Sarah is responsible for processing drawdown payments, issuing letters of agreement, appeal updates, IOC submissions and allocations.
Sarah first joined the DEC in July 2011 as a volunteer after graduation. She then joined the DEC permanently in the Finance Team as Business Executive in 2012, before moving to the Programmes and Accountability Team in 2015.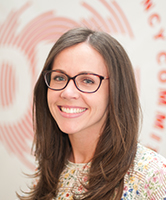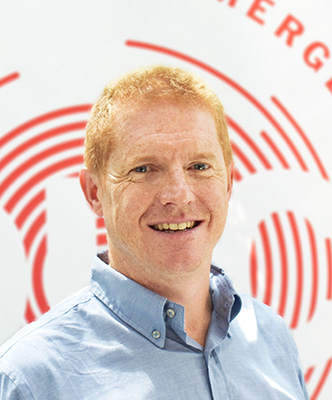 Huw Owen
External Relations Manager (Scotland)
Huw manages the DEC's Scottish communications and fundraising and co-ordinates the six DEC members in Scotland: Christian Aid, Islamic Relief, Oxfam, the Red Cross, Tearfund and Save the Children. He is relatively new to the humanitarian field having spent 25 years working for BBC News in Scotland and London and occasionally in Northern Ireland during the time of the Good Friday agreement.
Whilst at the BBC, Huw was reporter, producer and latterly a manager at BBC Scotland News where he led the move to the BBC's first fully digital newsroom at Pacific Quay in Glasgow in 2007. He also helped the design and delivery of new multi-media, multi-platform working when BBC News moved from Television Centre and Bush House to its new world HQ in central London.
After leaving the BBC, Huw worked with UNICEF on their media partnership at the Commonwealth Games in Glasgow and then briefly at UNICEF HQ in New York and for UNICEF's Innovation team in South East Asia, based in Bangkok.
He has a Master's in Leadership and is fascinated how people react to change and how emotional intelligence can be applied to help individuals and organisations adapt to the digital communications revolution.
Adrian Walker
Executive Support Officer
Adrian provides coordinated logistical, governance, strategic and HR support to the Secretariat Chief Executive, executive and wider team, as well as to the Board of Trustees and member charity networks. His role promotes organisational cohesion and open, systematic communications between DEC staff teams, trustees and members.
Before joining the DEC in 2013, Adrian worked in a number of office management, administrative and personal assistant roles in the not-for-profit sector including at Working Families, the Institute of Child Health, Shape and Scope.
He has been a regular and long-standing volunteer for arts charity Scary Little Girls, the London Feminist Network's Reclaim The Night rally and the Campaign for Nuclear Disarmament.