The DEC secretariat is the staff team charged by the trustees to carry out the day-to-day running of the organisation.
The DEC has a small permanent staff of just 23 who carry out the day-to-day running of the organisation. When we launch an appeal, staff seconded from member charities, freelancers and creative agencies form a larger pop-up team.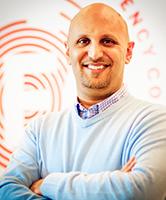 Since the beginning of Saleh's tenure at the DEC in 2012, the organisation has launched 11 national emergency appeals raising over £490m for crises that have included Typhoon Haiyan in the Phillipines, the conflicts in Syria and Yemen, the Rohingya refugee crisis, and most recently Covid-19 in the world's most fragile places.
Saleh is Vice-Chair of the Emergencies Appeals Alliance - a unique global partnership that unites national joint appeal organisations like the DEC in a common purpose to increase funds raised from the global public for disasters overseas, and to raising standards in aid delivery.
Before joining the DEC, Saleh held a number of senior positions in the NGO sector and led on local public sector partnerships in the UK, including an innovative programme to promote access to new learning and social activities through the use of digital technologies.
In 2013, Saleh was awarded an OBE for services to humanitarian work and in 2019, he was awarded an Honorary Doctorate from Birmingham City University.
In his hometown of West Bromwich, Saleh co-founded The Yemeni Community Association, which has been recognised with a Queen's Award for Voluntary Services for its work in supporting women, children and refugees of all ages and backgrounds.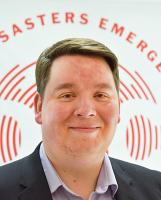 Director of Fundraising and Marketing
Simon leads the Fundraising & Marketing Department at the DEC. He is responsible for all fundraising, including high value partnerships, individual giving, online and offline marketing, and supporter care. Simon also coordinates the DEC Fundraising Directors Group, bringing together the senior fundraising and public engagement leaders from across our member charities to collaborate on maximising DEC appeals for disaster affected communities.
Simon joined the DEC in May 2018 from the Methodist relief and development charity All We Can, where he led their fundraising and marketing team. He has over 15 years' experience in fundraising for a range of causes, including children and young people's services, palliative care, international development and humanitarian relief. Simon holds an MSc in NGO Management from Cass Business School and the Institute of Fundraising Certificate in Fundraising Management.
Outside of his internationally focussed work with the DEC, Simon remains a committed advocate for improving children and young people's services in the UK. He sits as an independent trustee on the board of Children England, the national membership body for children's charities, whose mission is to change the world for England's children by harnessing the energy, ingenuity and expertise of the voluntary organisations that work on their behalf.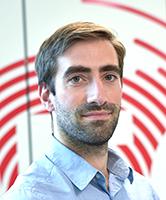 Interim Director of Communications
Barney joined the DEC three and a half years ago as Content Manager, leading the Digital Team for the last three appeals and developing the content strategy. He is leading the DEC's communications activity until the new Director of Communications is appointed.
Before joining the DEC, Barney worked as a journalist, managing a team of reporters as News Editor at Newsweek Europe and launching a new publication as Editor in Chief of Swipe magazine. He has also worked as a freelance reporter and gained a broad range experience taking a startup through two rounds of investment and an accelerator programme.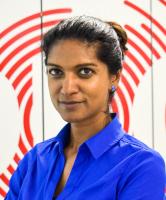 Director of Programmes and Accountability
Madara leads the DEC's portfolio of humanitarian programmes and ensures that DEC funding delivers highly effective programmes to help crisis-affected communities. She provides direction to the DEC's accountability, quality and learning functions and supports the Chief Executive and Trustees on matters of DEC membership.
Madara has 18 years' experience in humanitarian and development programmes. She has held senior humanitarian leadership positions with three DEC member agencies, at UK and global levels. Between 2015 and 2019 she was Christian Aid's Head of Humanitarian Programmes for Asia and the Middle East. Prior to Christian Aid, Madara worked with Concern Worldwide and World Vision and has been deployed to 13 large-scale humanitarian responses.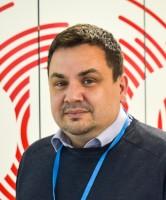 Director of Finance and Resources
Nick is a Chartered Accountant with broad experience in strategic & operational finance in non-profit organisations, both in the UK and Africa. Prior to joining the DEC, Nick was Director of Finance at Women for Women International, where he was the strategic lead for finance & ICT as well as supporting the global organisation (based in the US) in these functions.
Nick was formerly Director of Corporate Services at Lumos Foundation where he helped the Europe-based NGO expand globally. Earlier in his career, Nick enjoyed a challenging role with the Refugee Council as the director responsible for Finance and Resources, leading on financial strategy to transition from government funding dependency to a long-term sustainable model. Nick has also held senior financial roles at the Prince's Trust International and the Royal Air Force Benevolent Fund. Nick was Head of Finance at Christian Aid during a period that spanned the 2004 Tsunami Earthquake.
Nick also spent four years earlier in his career as finance director of a hospital just outside Nairobi, Kenya. Nick is a Fellow of the Institute of Chartered Accountants of England & Wales and holds a MSc in International NGO Management from Cass Business School, as well as a Diploma in Charity Accounting (ICAEW). He is a trustee of a faith-based INGO as well as a local boys club. He lives in Essex and is married with four children, a dog, two cats and two tortoises.