DEC secretariat staff
Saleh Saeed OBE
Chief Executive
Saleh's role at the DEC is to provide strategic leadership and management to ensure that the charity is run to UK legal and best practice standards. He is responsible for reporting to the Board of Trustees and enacting their decisions - while also representing the DEC with major partners, at key events and meetings.
Prior to joining DEC in 2012, Saleh's work in the NGO sector included heading Programmes, Fundraising and Communication teams.
Saleh also has valuable NGO experience in disaster response interventions – and with the DEC he has led appeals for Syria, the Philippines, Gaza, Nepal and around the Ebola crisis.
Outside the charity sector, Saleh led in the management of Microsoft's major digital inclusion projects and has also worked for the West Midlands Regional Assembly and local government authorities. He currently sits on the Boards of the RSA and One World Media Trust, is a member of the Humanitarian Memorial Steering Committee, and acted as Chair of the Emergency Appeals Alliance in 2016.
Simon Beresford
Director of Fundraising & Marketing
Simon leads the Fundraising & Marketing Department at the DEC. He is responsible for all fundraising, including high value partnerships, individual giving, online and offline marketing as well as supporter services.
Simon has over 14 years' experience in fundraising, marketing and corporate partnerships. He has spent the past four years as Head of Fundraising and Marketing at the Methodist relief and development charity All We Can. In his time with All We Can, Simon established a new fundraising and marketing strategy which delivered sustained growth for the organisation, as well as heading up the fundraising for a number of humanitarian crises.
Simon is also a trustee for the national children's charity Spurgeons, chairing the board subcommittee responsible for the oversight of fundraising and external communications. He is a founder and co-chair of the public fundraising group of Bond, which represents and supports fundraising professionals working across the international development sector in the UK.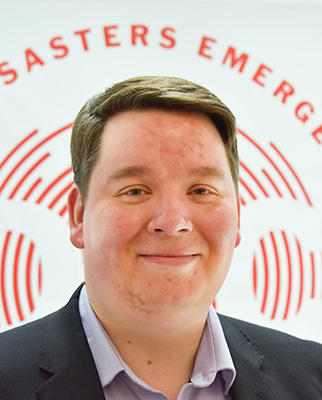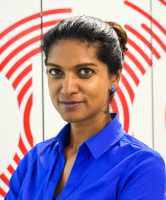 Madara Hettiarachchi
Director of Programmes and Accountability
Madara leads the DEC's portfolio of humanitarian programmes and ensures that DEC funding delivers highly effective programmes to help crisis-affected communities. She provides direction to the DEC's accountability, quality and learning functions and supports the Chief Executive and Trustees on matters of DEC membership.
Madara has 18 years' experience in humanitarian and development programmes. She has held senior humanitarian leadership positions with three DEC member agencies, at UK and global levels. Between 2015 and 2019 she was Christian Aid's Head of Humanitarian Programmes for Asia and the Middle East. Prior to Christian Aid, Madara worked with Concern Worldwide and World Vision and has been deployed to 13 large-scale humanitarian responses. 
Nicola Peckett
Director of Communications
Nicola leads the communications activity of the 13 DEC member agencies during an appeal. She oversees media relations, digital activity and celebrity liaison as well as supporting the DEC's broadcast, corporate and other partners during and between appeals.
Nicola has worked in the not-for-profit sector in the UK and Africa for more than 20 years in a wide range of communications and external relations roles. Before joining the DEC in September 2016, Nicola was Head of Communications at CARE International UK, where she coordinated communications activity in response to humanitarian emergencies including the Syria crisis and 2015's Nepal earthquake, as well as promoting CARE's longer-term development work. Nicola also led the communications team at Samaritans, worked for ActionAid UK and was a VSO volunteer in Nigeria.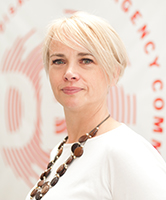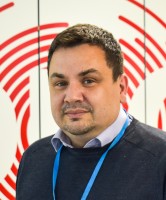 Nick Waring
Director of Finance and Resources
Nick is a Chartered Accountant with broad experience in strategic & operational finance in non-profit organisations, both in the UK and Africa. Prior to joining the DEC, Nick was Director of Finance at Women for Women International, where he was the strategic lead for finance & ICT as well as supporting the global organisation (based in the US) in these functions.
Nick was formerly Director of Corporate Services at Lumos Foundation where he helped the Europe-based NGO expand globally. Earlier in his career, Nick enjoyed a challenging role with the Refugee Council as the director responsible for Finance and Resources, leading on financial strategy to transition from government funding dependency to a long-term sustainable model. Nick has also held senior financial roles at the Prince's Trust International and the Royal Air Force Benevolent Fund. Nick was Head of Finance at Christian Aid during a period that spanned the 2004 Tsunami Earthquake.
Nick also spent four years earlier in his career as finance director of a hospital just outside Nairobi, Kenya. Nick is a Fellow of the Institute of Chartered Accountants of England & Wales and holds a MSc in International NGO Management from Cass Business School, as well as a Diploma in Charity Accounting (ICAEW). He is a trustee of a faith-based INGO as well as a local boys club. He lives in Essex and is married with four children, a dog, two cats and two tortoises.