The DEC's Director of Communications, Nicola Peckett, visited Bangladesh in November to find out how DEC funds are helping people who fled Myanmar with nothing​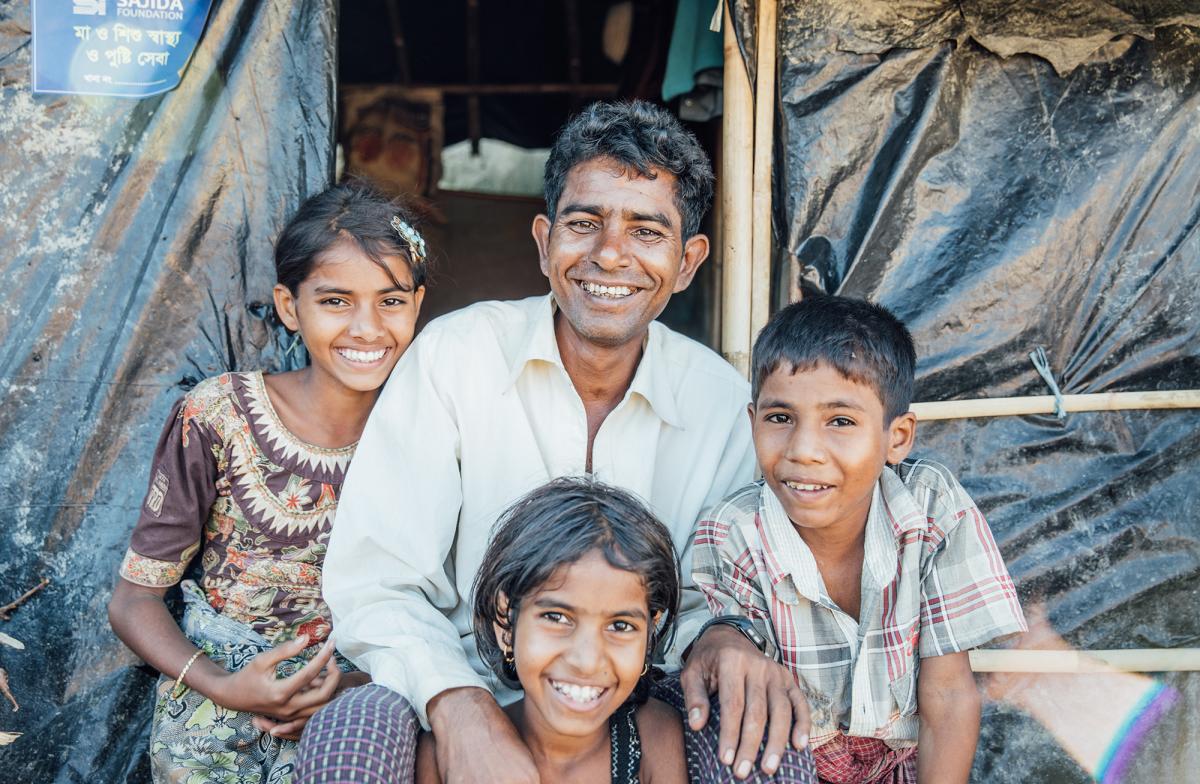 Note: Our appeal is now closed. You can find out more on the appeal page.
Abdur Rahim is slogging across the no-man's land that marks the border between Bangladesh and Myanmar, just a few hours after he arrived with his wife, children and grandchildren. He has been carrying all his possessions on his shoulders for a month and hasn't yet found a place to put the heavy load down. The exhaustion is etched on his face.
I have travelled to a crossing point on the Naf River that for these people marks the line between danger and sanctuary. It is one of the places where, over the past three months, more than 620,000 Rohingya people have ended their gruelling journeys from Myanmar's Rakhine State and reached safety in Bangladesh.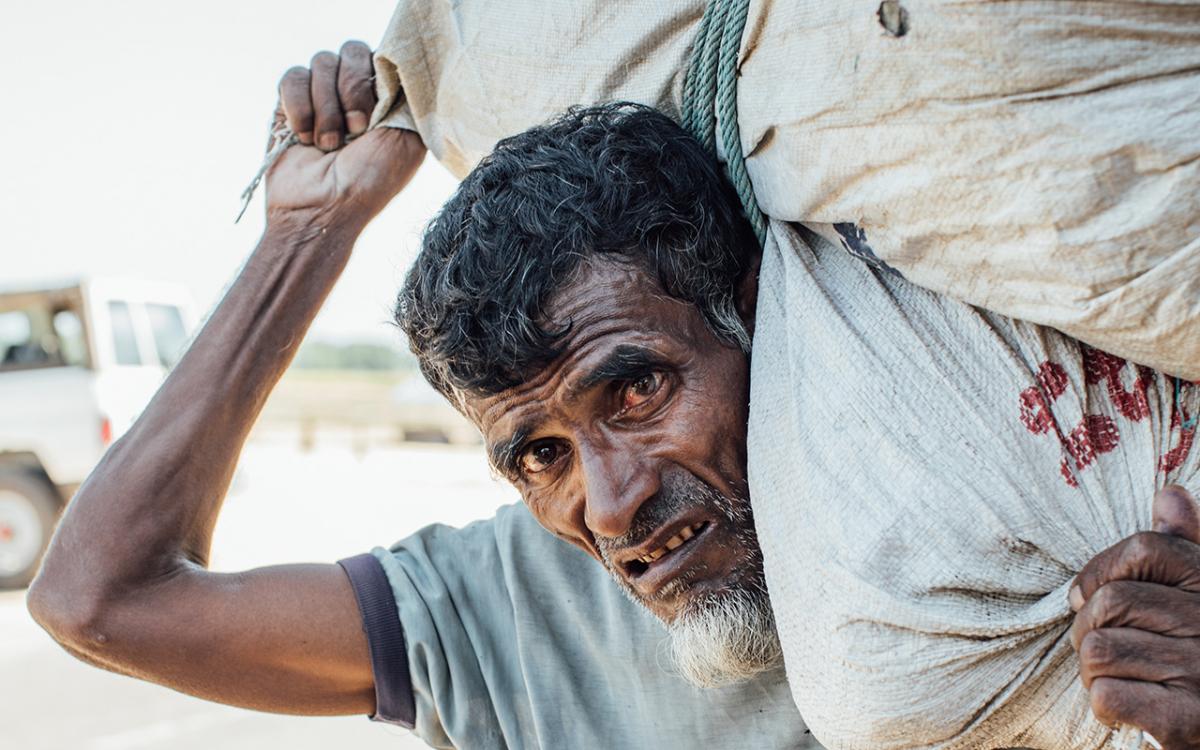 Unlike many people I meet, Abdur, 50, has reached the sanctuary of Bangladesh with his entire family. Many of those who have made the long and dangerous journey are women and children, often travelling alone as their husbands have been killed in the recent attacks on Rohingya villages or had been taken away many months or even years before in earlier crackdowns. Ajmin Ara, 70, wanders around disorientated. She has lost her entire family and fled to Bangladesh alone; she is painfully thin and very weak.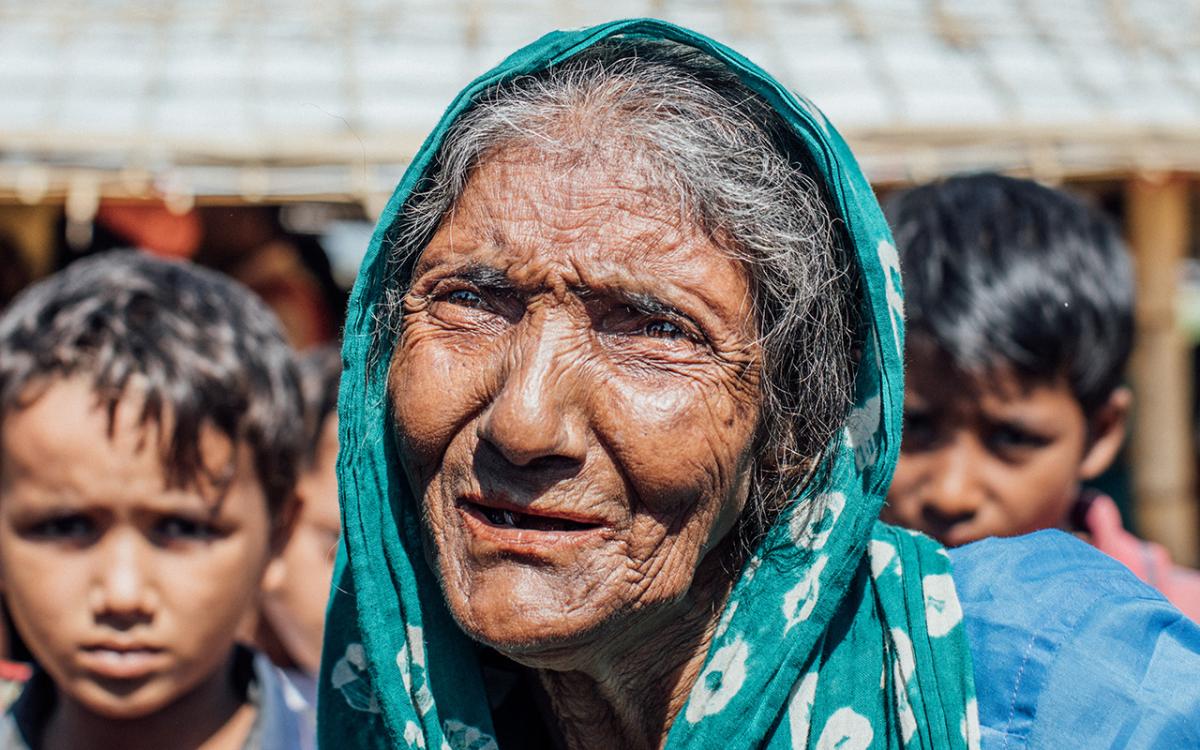 And, unlike many I meet, Abdur and his family have been able to carry some of their belongings with them. Most people I meet say they were doing their morning prayers or cooking food when their villages were attacked and they fled, often with only the clothes they were wearing. Refugees recount travelling through deserted Rohingya villages on their flight to the border, surviving by eating the meals abandoned by people who had fled earlier.
We launched our emergency appeal because so many people had fled their homes so suddenly – the fastest exodus of people in Asia in recent decades. I travel to the main cluster of refugee camps – Kutupalong, Balukhali and Moinerghona – not far from the border to see how DEC member charities are using your donations to pay for life's necessities – food, clean water and shelter.
 Help us respond to the next humanitarian crisis: like us on Facebook.
Aid agencies are providing food packages of rice, lentils and oil as well as tarpaulin and rope to provide shelter, basic household items such as blankets, pots, plates and cups, and hygiene kits containing a bucket, soap and detergent. I visit two distribution points – one run by the Red Cross and one by Save the Children – and see how people are registered to receive aid and then patiently queue up to receive their aid packages.
Sayed and his 10-year-old daughter Layru take me to see their tiny makeshift shelter perched precariously on a muddy hillside, which just three months ago was part of a rolling green nature reserve. Sayed says he is very grateful for the help he has received and that the cooking utensils are particularly helpful so the family can now make their own food.
Clean water and sanitation are also extremely important when hundreds of thousands of people are clustered together so tightly to stop the spread of disease. DEC funds are paying for many of the latrines I see dotting the hillsides when I visit ActionAid, and I also a number of tubewells and bathing points funded by your generous donations.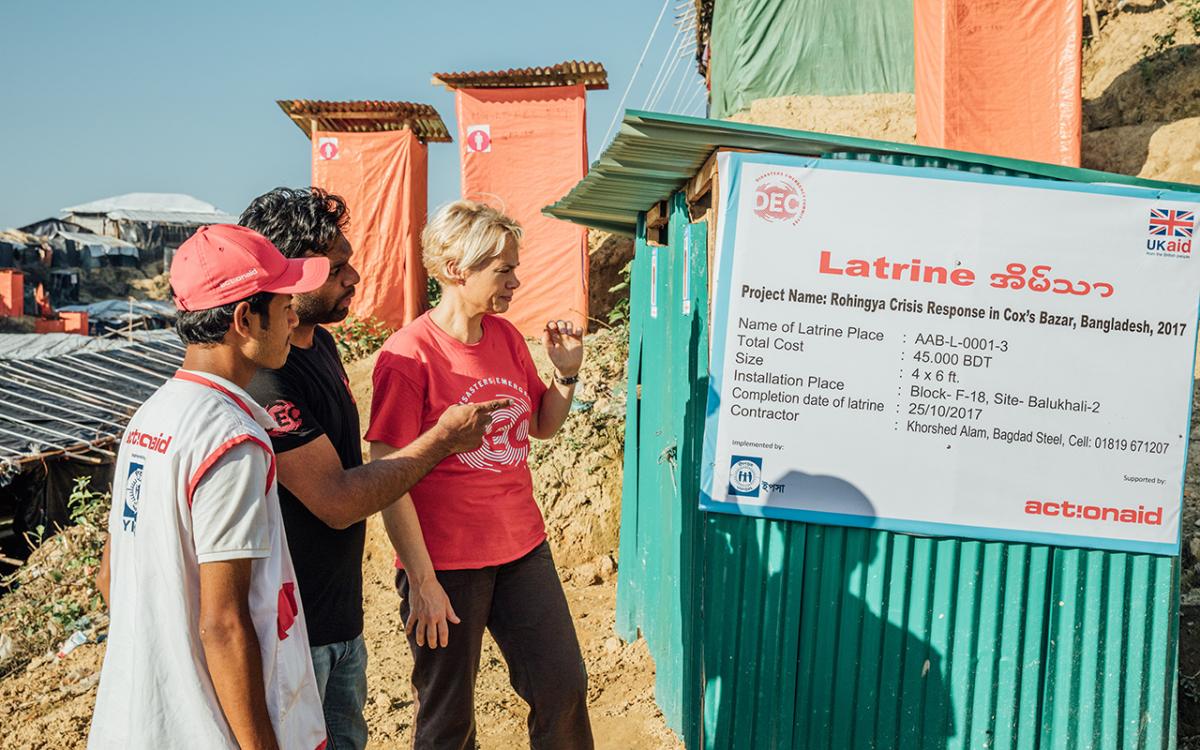 The fight to prevent cholera or other outbreaks of communicable diseases is never-ending in these cramped and dirty conditions and I attend a number of hygiene promotion sessions run by dynamic young volunteers from the Bangladesh Red Crescent, who show children how to wash their hands properly.
DEC member Save the Children has used your donations to build a health clinic right on the outer edges of Balukhali camp so that the newest arrivals can receive medical care in addition to food, water and shelter. Nearly a quarter of young children arriving in the camps are suffering from malnutrition and I see a constant stream of babies being weighed and having their upper arms measured as part of their health assessment.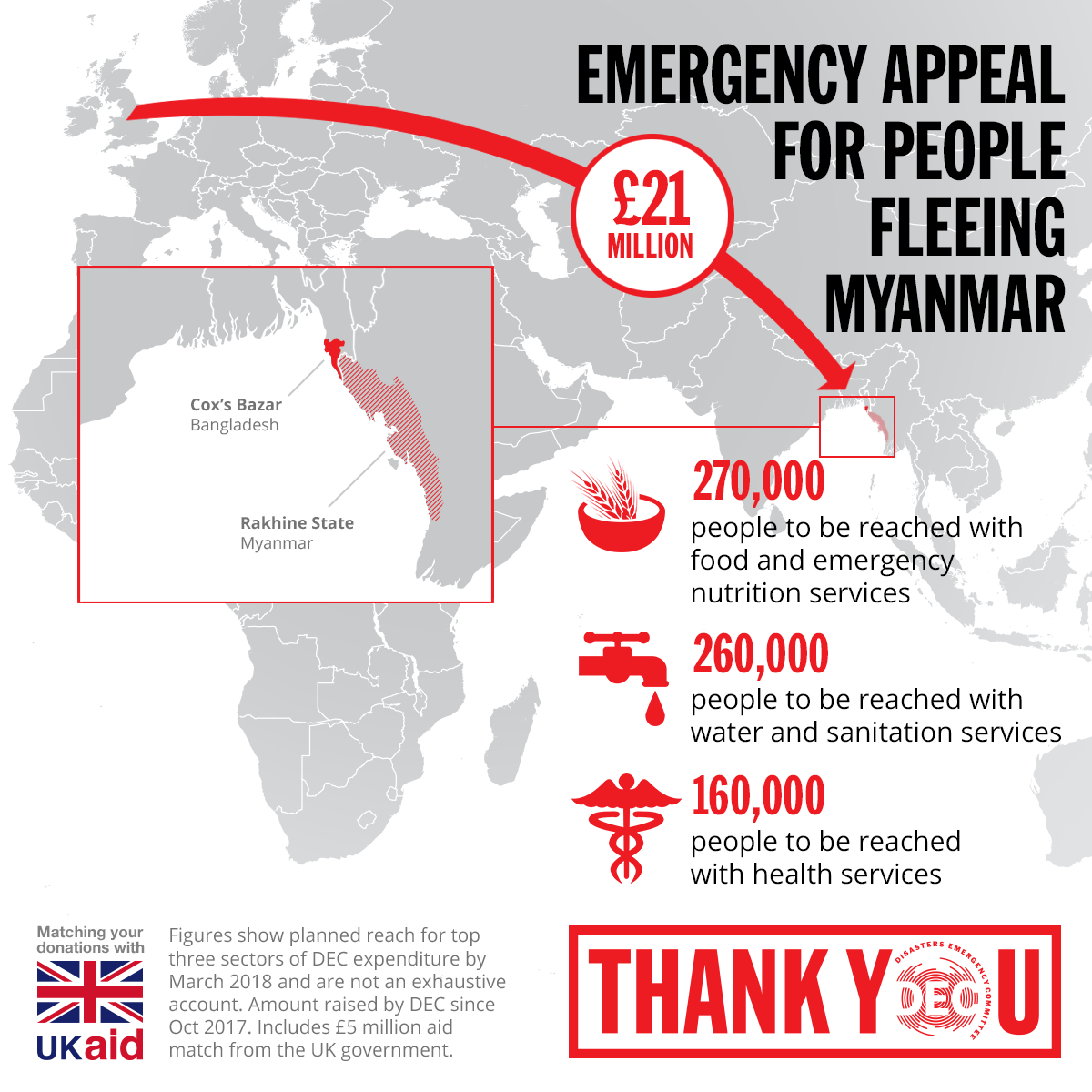 Nur Asha's eight-month-old daughter had been suffering from diarrhoea for six days when she brought her baby to the clinic and I see her being supervised as she gives her daughter sachets of fortified peanut paste. Each sachet costs around 25p and 4-5 sachets per day over a period of 2-4 weeks will bring a malnourished child back to health. I love my daughter, says Nur Asha, and am happy that she is now getting better. With the nearest hospital in Cox's Bazar more than an hour's drive away, this clinic, along with the Red Cross field hospital for more severe conditions, are vitally important.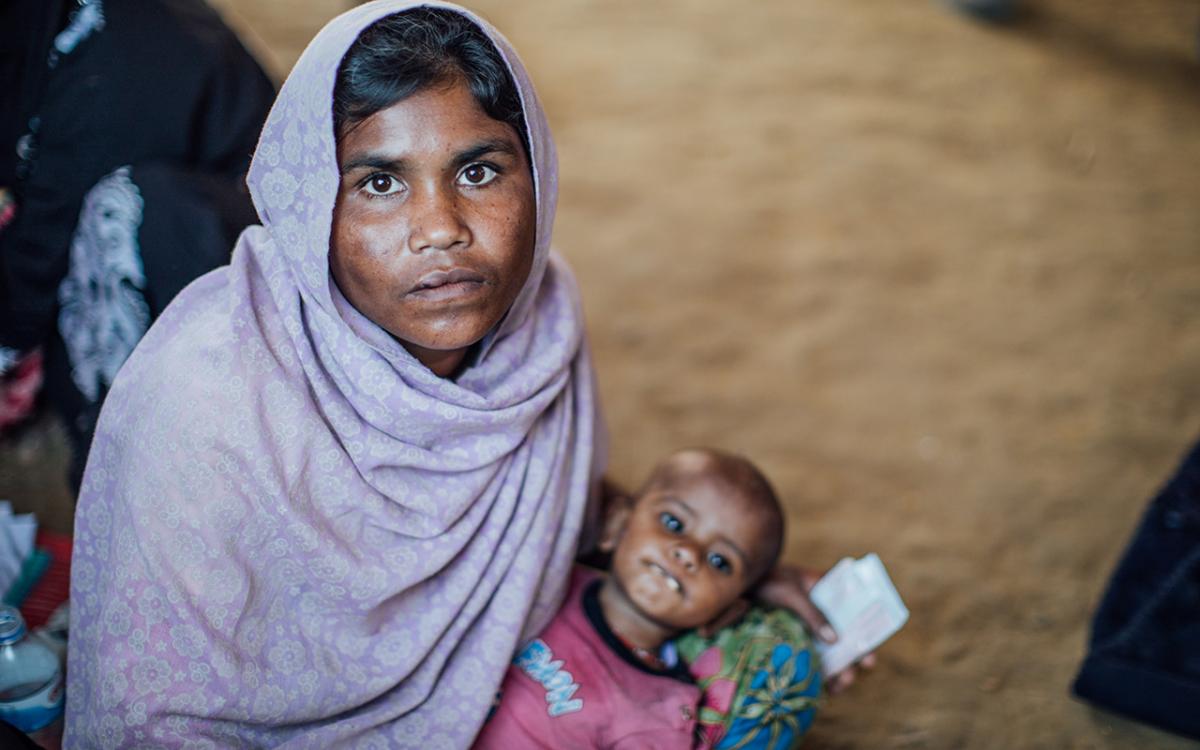 The aid effort is well-organised and now in full swing, with trucks delivering supplies moving up and down the main road past the camps all day long. The paths through the camps are a never-ending stream of people carrying water, aid supplies, bundles of firewood, long bamboo poles and enormous concrete rings for making pit latrines.
Everyone I meet says they are grateful for the help they have received and that, for now, they are just relieved to be in a place of sanctuary and to feel free from fear.
Find out more: