Broadcaster and Save the Children ambassador Natasha Kaplinsky on the threat facing children in Mozambique following Cyclone Idai, and why education is the key to recovery.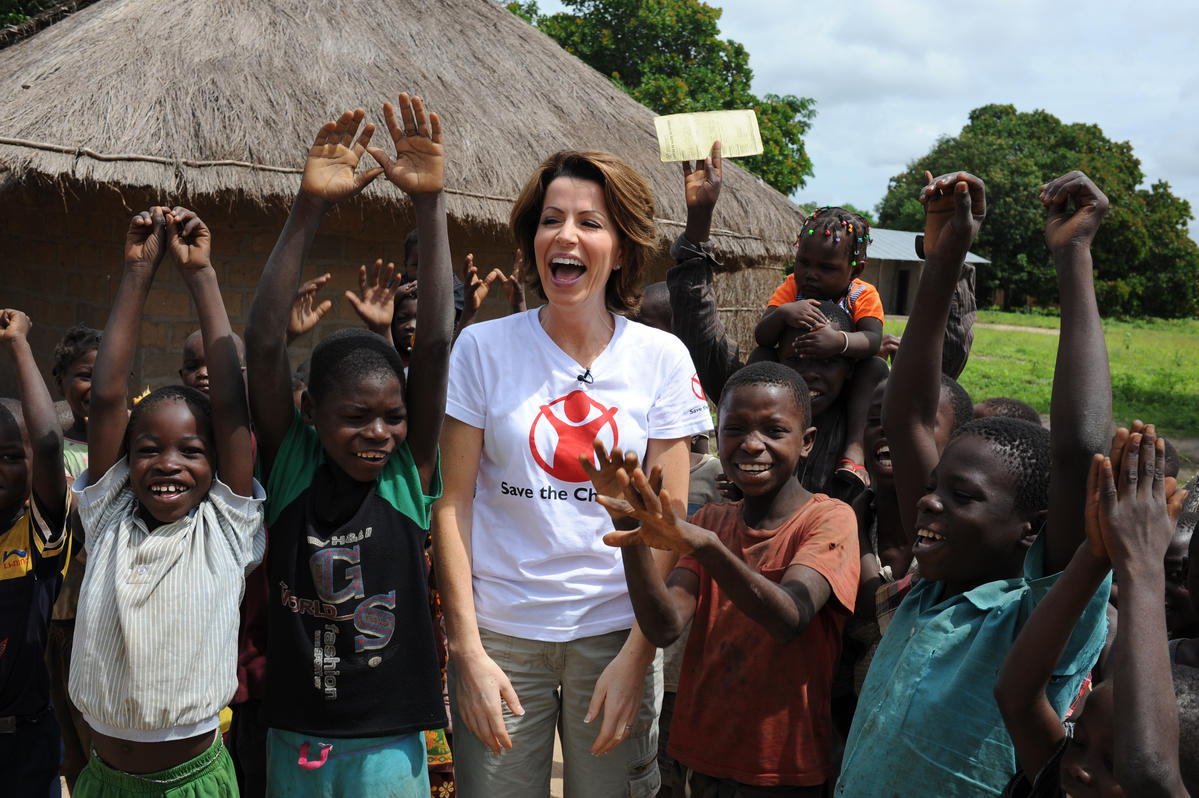 Natasha Kaplinsky with children taking part in a nutrition support group in Mozambique in 2012. Image: Sebastian Rich
Seven years ago I had the opportunity to witness Save the Children projects in Mozambique and I still remember the hope in children's faces.
Now, just over two weeks since Cyclone Idai hit Mozambique, Malawi and Zimbabwe, the reality of the devastation is becoming apparent and that spark seems all but extinguished.
The UN estimates that 1.5 million of those affected across the three countries are children. Sadly one of the issues that aid workers are having to confront is protecting the most vulnerable young people, from direct exploitation by others and from harmful coping strategies that they are using to survive.
This might be coming with the best of motives – a single mother with five children allowing her 15-year-old daughter to be married to an older man, so there is one less mouth to feed, or asking her 12-year-old son to do manual labour to earn a few coins.
Lone children who have been separated from their families or even worse orphaned, are at risk of doing anything to survive, accepting money for sexual favours. They will be easy prey for sexual slavery traffickers, picked off by shady networks taking advantage of the chaos in the country.
These are not overblown concerns. Mozambique is one of the top 10 countries for child marriage – currently 48% of girls get married before the age of 18.
It is already seen as a social norm. This disaster can only increase those numbers. We have seen that after natural disasters these practices increase, as happened four years ago when the El Nino-induced drought affected the country.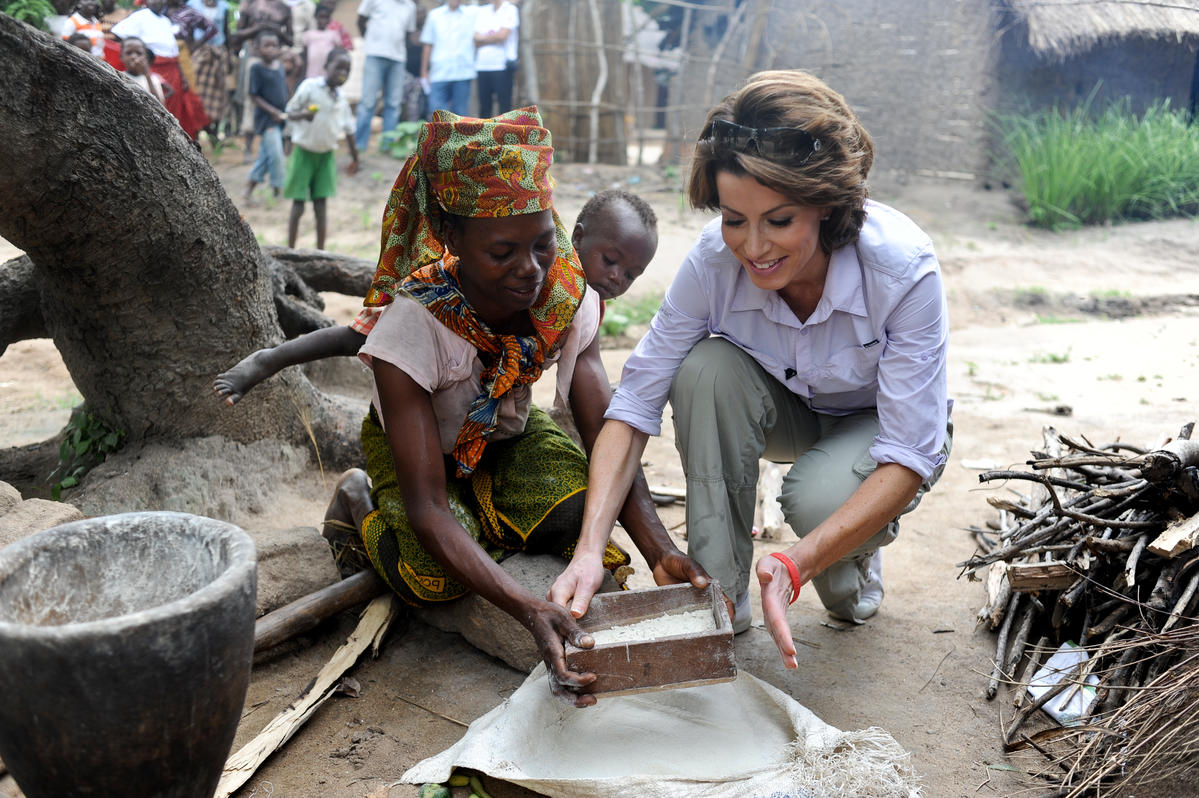 Natasha Kaplinsky helps Zainabo Tchechere prepare a meal of cassava for the community in Ampivine, Mozambique in 2012. Image: Sebastian Rich
According to US Government statistics released last year, Mozambique is both a source and transit ground for men, women and children trafficked into forced labour and sexual slavery. It's a high risk area.
At the moment in Mozambique, where 1 million children are in desperate need of assistance, we don't have figures on how many are unaccompanied and alone.
Anecdotal reports suggest that there are more than 100 unaccompanied children in one group near Estaquinha and a further 80 together in Kopa township, half being put up in a school, the remainder with local people.
DEC member charities, such as Save the Children and World Vision, are prioritising their work with young people and single mothers with large families.
That includes providing more private, single sex shelters so they are not forced to share sleeping and living areas with men they do not know to reduce the risk of sexual violence; separate latrines and washing facilities for women and girls, and headlights to get them there safely in the dark.
Separately there is vital work going on to normalise life for children, which has a huge impact on the whole community.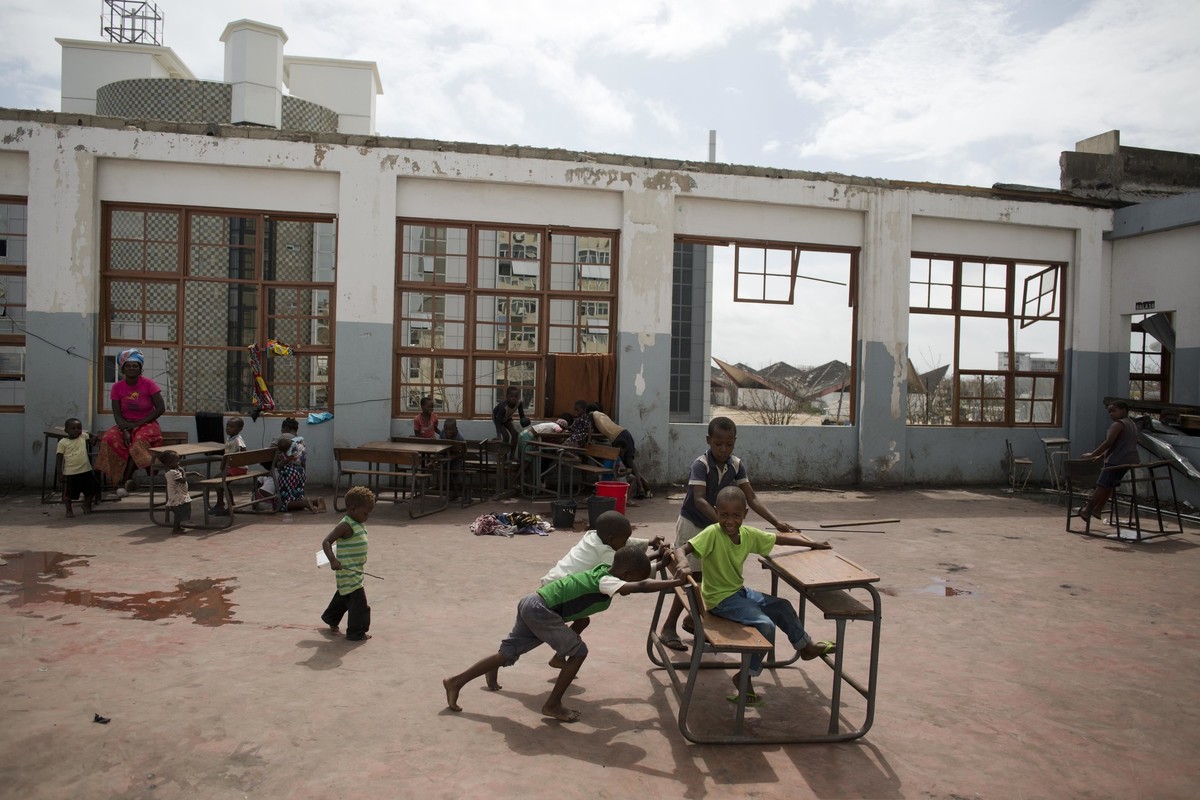 Children play in a school hall badly damaged by Cyclone Idai in Beira, Mozambique. Image: Karel Prinsloo
In Mozambique, some 3,300 schools have been destroyed, which means that more than 151,000 students no longer have a school to go to.
And many schools are being used as shelter for people who have been displaced. So education has been entirely disrupted.
Save the Children and World Vision have been identifying high risk areas and setting up temporary learning spaces in camps – small tents to carry out lessons for all age ranges of children.
Humanitarian workers have found that the presence of these mini-schools helps the whole community as a symbol of normal life resuming, aiding further recovery. Normalising life is fundamental – it grounds everyone.
We also need more child safe spaces to reduce the risk of kidnap and exploitation. Here, children in friendly groups can be taught about their rights, and that certain behaviour by adults is never acceptable, and what they can and should do if they fear it is happening, to help with early detection and prevention of abuse.
With all of these measures, the healing process can begin. These children can learn to be children once again - and that hope I saw in 2012 can be regained.
Please donate to the Cyclone Idai Appeal by clicking here.
Natasha Kaplinsky is one of the UK's best-known broadcasters. An ambassador for Save the Children since 2010, she has campaigned tirelessly for their causes, visiting Save the Children's programmes around the world, including in India, Sierra Leone, Uganda, Jordan and in 2012 Mozambique.