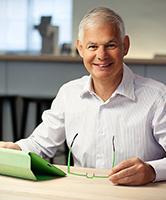 Andy Green holds a number of Chairman, NED and advisory roles, linked by his passion for how technology transforms business and our daily lives.
He chairs IG Group plc, a global leader in online trading and the Digital Catapult, an initiative to help grow the UK Digital Economy. He is SID at Avanti plc, a global broadband satellite operator. He is advisory Chairman at npGroup, which offers technical resourcing solutions across the world. He also advises Tagos, DockOn and the Eight Great Technologies Fund.
He is President of UK Space, co-chair of the UK Space Leadership Council a member of the CBI President's Committee, a trustee of ABESU and The Tech Partnership, and is a Companion of the Chartered Management Institute.
Recent previous roles include SID at ARM Holdings PLC, board member of the CBI, member of the Digital Economy Council and Chairman of DockOn AG.
Andy was CEO and a member of the board of Logica plc from January 2008 to August 2012. Prior to joining Logica, he had been a board member at BT Group plc from 2001. During his 21 years at BT, Andy held many senior positions, including CEO BT Global Services and CEO BT Openworld.
He previously served on boards in Europe, Asia and the US, including, until July 2008, the board of Navteq Inc. He began his career with Shell and subsequently joined Deloitte Haskins & Sells.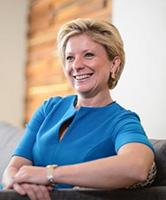 Having graduated in Music from York University, Jane spent her early career working as a professional musician before qualifying as a chartered accountant with KPMG, where she later became responsible for delivering corporate governance, internal audit and risk-management advisory services to large, regulated and listed clients in the North of England. Jane has held a number of executive roles, including Director of Audit, and Risk and Governance Director at Aviva's UK Life business. She is a Fellow of the Institute of Chartered Accountants in England and Wales.
Jane has extensive experience of risk management, corporate governance and internal control. She also has wide experience in developing and monitoring customer and conduct risk frameworks.
Jane now has a portfolio of non-executive roles. She is Chair of the Board Risk Committee at Direct Line Group plc, Chairman of Reclaim Fund Ltd, a not-for-profit organisation, and an independent member of the Customer Fairness Committee at ReAssure Ltd. She has her own financial sector consulting business, and is also a magistrate.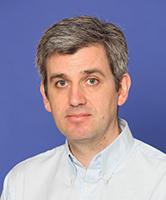 Peter Barron is global head of communications for the online payments platform Stripe.
Previously, he spent 20 years in TV news and current affairs, followed by a decade at Google handling communications.
He was editor of the BBC's Newsnight from 2004-2008, and previously deputy editor at Channel 4 News and ITV's Tonight with Trevor McDonald.
He joined Google in 2008 and went on to become Vice President of Communications and Public Affairs for the company in Europe, Middle East and Africa.
He is also a trustee of the House of Illustration.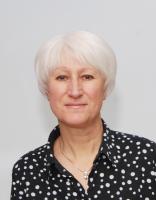 Sue Inglish has spent 30 years as a broadcast journalist. She was Head of Political Programmes for BBC News until 2015 responsible for the BBC's political, parliamentary and election news, programmes and digital content. She chaired the committee of broadcasters and politicians which negotiated the first prime ministerial election debates in the UK.
Before working at the BBC, Sue was senior foreign editor and deputy editor of Channel 4 News.
She chairs the board of the International News Safety Institute, a charity working for the safety of journalists around the world and is a governor of the Westminster Foundation for Democracy. She is chair of the Royal Television Society's TV Journalism awards.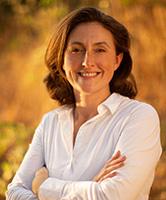 Tanya Steele leads the UK office of WWF, the world's largest independent conservation organisation. She heads up WWF-UK at a critical time in which she is leading the delivery of an ambitious strategy to tackle the catastrophic decline in species and habitats across the world. From climate change to wildlife recovery, the food system to clean oceans – Tanya sees WWF as a critical force for influencing change.
Tanya began her career in the tech industry working in product development, marketing and communications in senior roles for Siemens and BT. After nearly 15 years in the private sector, and inspired by a volunteering assignment with the Red Cross, Tanya brought her corporate experience to the charity sector, joining Save the Children in 2004 as Executive Director of Marketing, Fundraising and Communications, and she later led the organisation as interim Chief Executive.
Whilst working in international development, Tanya saw first-hand the impact the environment has on people's daily lives, particularly in communities which are less resilient to environmental pressures. Fusing her passion for, and experience of, human development and the environment, Tanya joined WWF-UK in January 2017 as its first female Chief Executive; its sixth since 1961.
Tanya is married and has a teenage son. She lives in North London and is a trustee of the Disasters Emergency Committee.