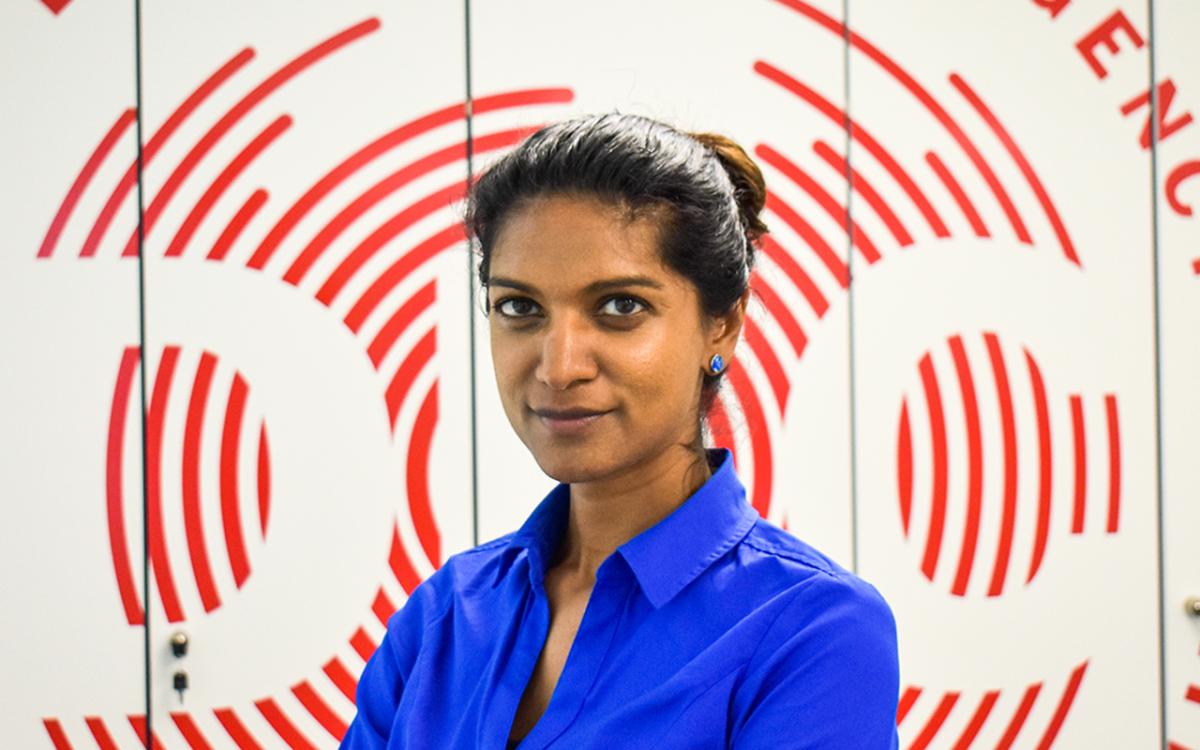 The Disasters Emergency Committee has appointed a new Director of Humanitarian Programmes and Accountability. Madara Hettiarachchi is taking over from Monica Blagescu who, after three years with the DEC, is relocating with her family to Nairobi, Kenya. In her role at the DEC, Madara will be leading on the humanitarian programmes portfolio to ensure that DEC funding continues to deliver highly effective and fully accountable programmes to help disaster-affected communities.
Madara has 18 years' experience in humanitarian and development programmes. She has held senior humanitarian leadership positions with three DEC member agencies, at the UK and global levels. Since September 2015 she has been Christian Aid's Head of Humanitarian Programmes for Asia and the Middle East. Prior to Christian Aid, Madara worked with Concern Worldwide and World Vision and has been deployed to 13 large-scale humanitarian responses. 
Saleh Saeed, CEO of the DEC, said: "I am delighted to have Madara join us in this very important role. Madara brings to the DEC significant emergency response management experience as well as extensive knowledge of working across large organisations in a humanitarian setting. I have no doubt that she will be an enormous asset to the DEC and I look forward to working with her.
"I would also like to take this opportunity to thank Monica Blagescu who has worked tirelessly for the DEC, overseeing a portfolio of more than £160 million in just three years covering DEC-funded humanitarian programmes in 16 countries. She has championed principled humanitarian action that respects the rights, dignity and safety of people affected by disasters and conflict, and has driven high standards in quality and accountability within the DEC, its member charities and the wider sector. Monica will be sorely missed but we wish her all the best in her exciting new chapter."
Madara Hettiarachchi said: "I am excited to join the DEC as the Director of Humanitarian Programmes and Accountability. Having worked on several large-scale humanitarian responses which received funds from the DEC, I have seen first-hand the immense positive impact that the generosity and solidarity of the British public have on the lives of disaster-affected communities. I look forward to working closely with our member charities, continuing to harness our collective strength to save and rebuild the lives of those affected by humanitarian disasters."
ENDS
Media enquiries: Call Sarah Sansom ssansom@dec.org.uk on 020 7255 4283 or 07930 999 014.
The DEC brings together 14 leading UK aid charities to raise money in times of humanitarian crisis in poorer countries: Action Against Hunger UK, ActionAid, Age International, British Red Cross, CAFOD, CARE International UK, Christian Aid, Concern Worldwide UK, Islamic Relief Worldwide, Oxfam GB, Plan International UK, Save the Children UK, Tearfund and World Vision UK. By working together, they raise more money to save lives and rebuild shattered communities.