Media briefing: One year on from the Rohingya exodus
Press release 20 August 2018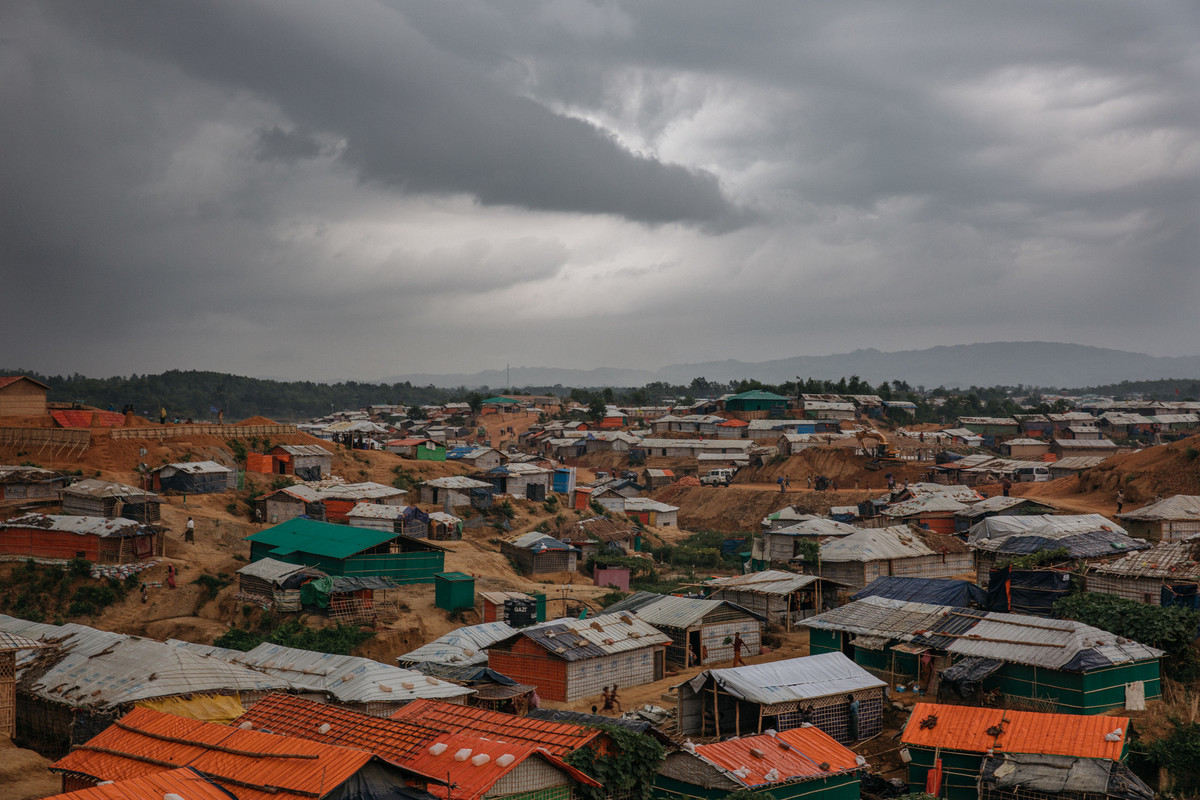 One year on from the start of the most recent exodus of Rohingya refugees to Bangladesh, please find below an update on the DEC's appeal, including funds raised to date and how those funds have been spent. 
The DEC appeal launched on 4 October 2017 and is due to close end of August 2018 
£28 million has been raised to date (including £5 million UK Aid Match) 
More than 700,000 people have now arrived in the Cox's Bazar district since 25 August 2017 and in total there are 1.3 million people in need of humanitarian assistance in the area. The Kutupalong-Balukhali expansion site, informally known as the megacamp, is now considered the world's biggest refugee camp. 

In the first six months of the DEC-funded response to the crisis (October 2017-March 2018), DEC funding provided: 
351,500 people with food assistance - more than the population of Cardiff 
34,000 families with household essentials such as blankets and pots and pans 
124,400 people with clean drinking water and sanitation, including the construction of 90 deep tube wells 
19,500 families with materials to build a shelter  
42,300 people with free medical care and health support 
28,200 vulnerable people with some form of protection, including the provision of 43 'safe spaces' for vulnerable people such as women, children and older people 
10,700 families with vouchers to buy fresh food 
The second phase of the DEC-funded response runs from April 2018 to September 2019. Plans for assistance during this period include: support to nine health facilities and two mobile clinics helping 200,000 people; 55 deep tube wells to provide clean drinking water; public and individual solar lamps to keep 11,000 people safe at night; agricultural tools and seeds as well as business grants to help 15,000 people restore their livelihoods. 
 
Monsoon rains are falling, but it is expected that the worst is yet to come. DEC charities are assisting by reinforcing shelters; strengthening the site of the refugee settlements using sandbags and bamboo to prevent landslides; decommissioning and desludging latrines and digging deep tube wells to prevent water contamination and the spread of disease; meeting ongoing food needs. 
 
The full DEC 6-month report is available here.

Ends 
 
Notes to editors 
 
Spokespeople from DEC members are available for interview as follows: 
Age International: Rabeya Sultana (HelpAge International), Bangladesh Country Director, in Bangladesh. Jahingir Alam (HelpAge International), Emergency Programme Manager, in Bangladesh. [Note: Rabeya is on leave until 25 August]. 
British Red Cross: Jack Frith-Powell, British Red Cross Programme Manager, in Cox's Bazar. 
CAFOD: Janet Symes, Head of Asia, travelled to Cox's Bazar earlier this year. 
Concern Worldwide: Darren Vaughan, Senior Communications Officer, in UK and visited refugee camps early August. 
Islamic Relief: Oliver Kyaw, Myanmar Country Director, in Myanmar. 
Oxfam: Dorothy Sang, Oxfam Advocacy Manager, in Cox's Bazar. Oxfam CEO Mark Goldring (just back from visit to the refugee camps), in the UK. 
Plan International UK: Dominika Kronsteiner, Emergencies Programme Manager, spent a lot of time in Cox's Bazar. Orla Murphy, Country Director Bangladesh, in Cox's Bazar.  
World Vision: Jimmy Tuhaise, Emergency Response Director for the Rohingya Crisis, in Cox's Bazar. Fred Witteveen, National Director for World Vision Bangladesh, in Cox's Bazar. Nicola Hannigan, Emergency Response Manager, in UK. Sarah Pickwick, Senior Conflict Adviser, in UK. 
 
Our April 2018 appeal update can be found here.

The DEC's East Africa Crisis Appeal is now closed. It launched on 15 March 2017 and raised £66.4 million (including £10m UK Aid Match). Read the six-month report here.

The DEC's Yemen Crisis Appeal is now closed. It launched on 13 December 2016 and raised £30.3 million (including £5m UK Aid Match). Read the 6-month report here.

In instances where more than one DEC member charity is working in the same location, delivering the same kind of assistance, DEC aims to eliminate potential double-counting of people by including only the highest numbers reached at that location. 

The figures above refer to results achieved with funds donated directly to the DEC, and do not include results with donations given directly to member charities, which are part of the joint campaign's fundraising total. 

The DEC brings 13 leading UK aid charities together in times of crisis: ActionAid UK, Age International, British Red Cross, CAFOD, CARE International UK, Christian Aid, Concern Worldwide UK, Islamic Relief Worldwide, Oxfam GB, Plan International UK, Save the Children UK, Tearfund and World Vision UK; all collectively raising money to reach those in need quickly.
 
The UK Government has supported all three of the DEC's most recent appeals through UK Aid Match, by matching £ for £ money donated by the British public: £5 million for Yemen, £10 million for East Africa and £5 million for Rohingya people fleeing Myanmar.