How life-saving supplies are offering hope in East Africa​
Saleh Saeed, chief executive of the DEC, reports on the vital projects that your donations are paying for in Somalia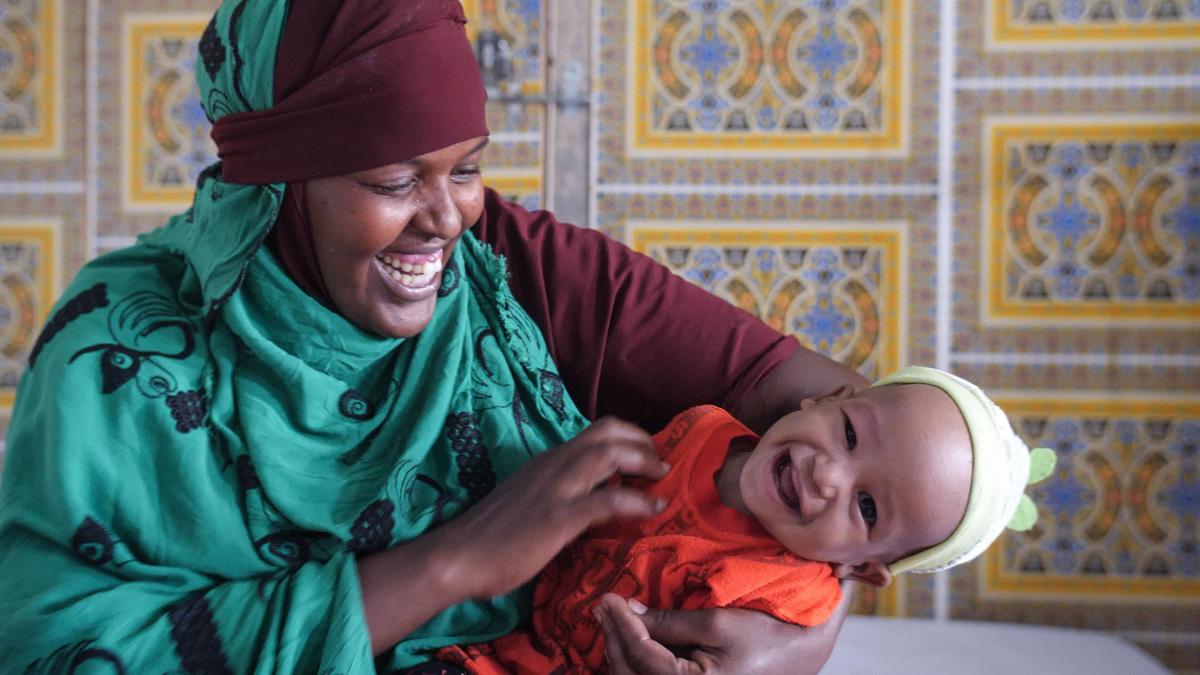 Note: Our appeal is now closed. You can find out how funds were spent in the final report.
In March, we launched our East Africa Crisis Appeal to help 16 million people in urgent need. Six months on, I wanted to see myself what was happening on the ground.
I travelled to the Puntland region of Somalia, devastated by severe drought, where the number of people in crisis or emergency is still rising.  All 13 DEC member charities are working hard across East Africa to avert famine, on this journey I visited our partners World Vision and Save the Children.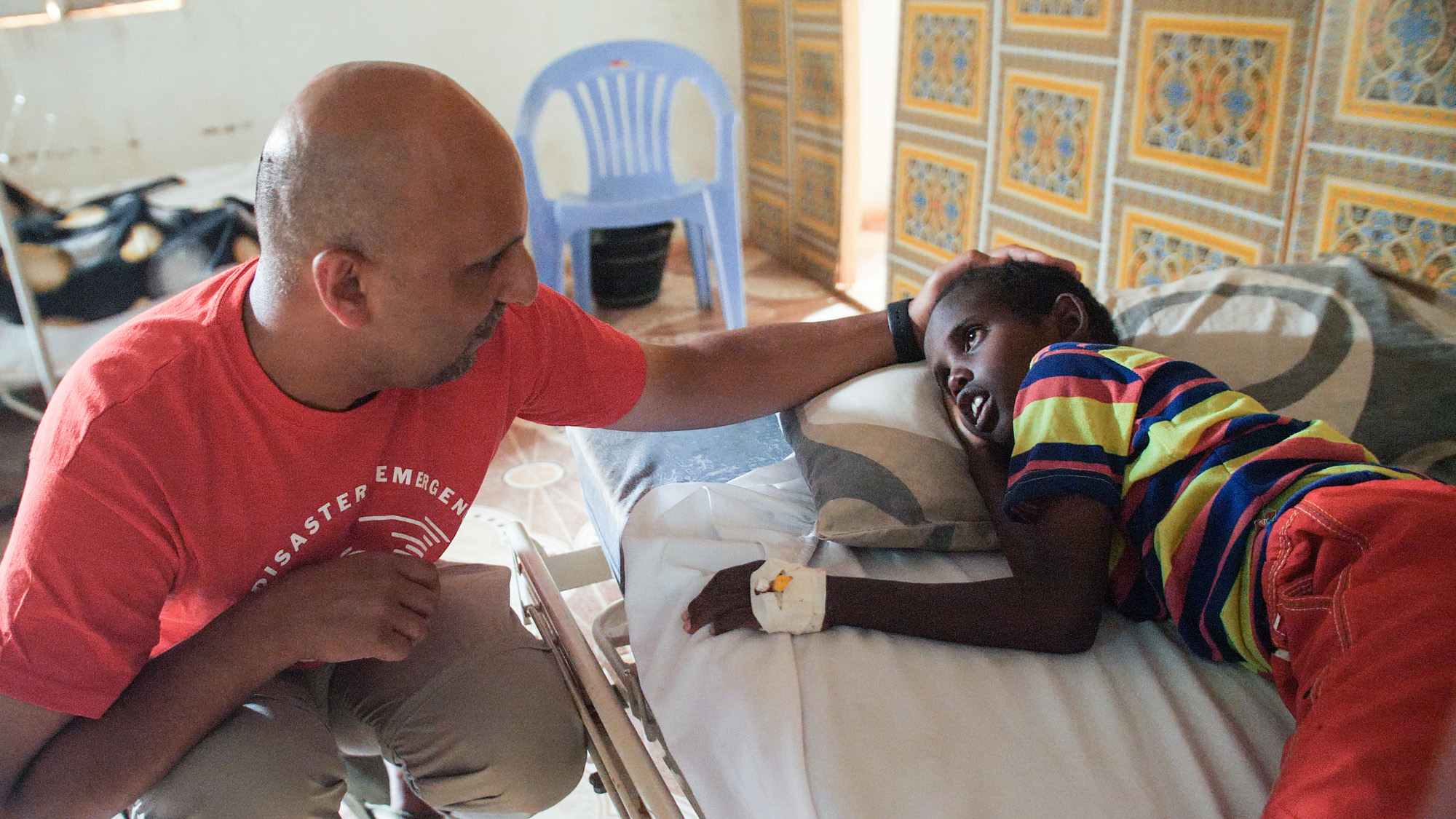 I came across some desperately sad stories: the four siblings with severe malnutrition and bronchitis lying listlessly on a hospital bed cared for by a mother with such sadness in her eyes; and the woman who had carried her 10-year-old son disabled by polio for two days to get to an IDP camp because she had nothing left.          
But I also met some inspirational people along the way – including aid workers and medical staff -  who embody the spirit of this country of always helping others.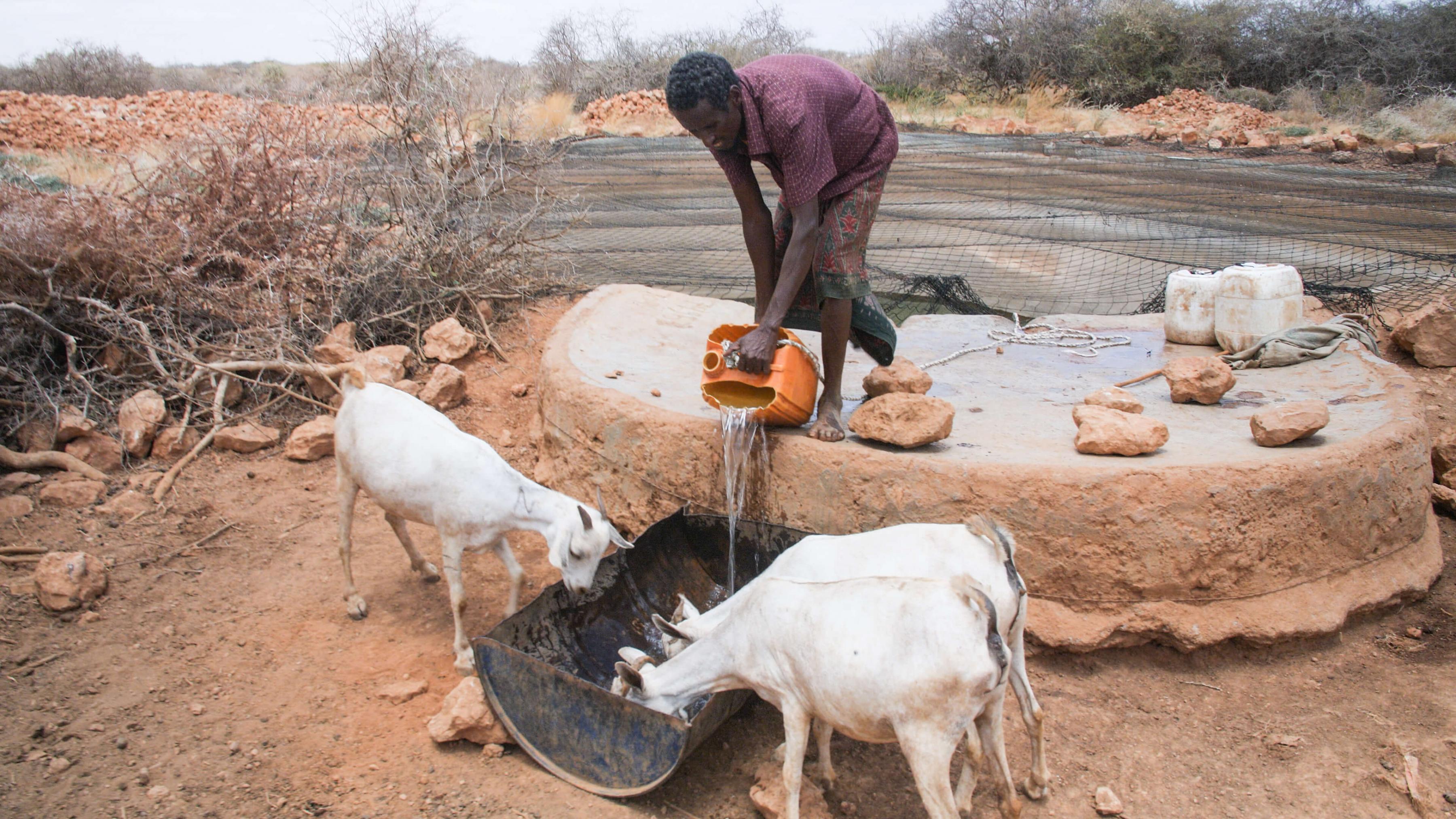 Most people here are goat and camel farmers who rely on the milk and meat to feed themselves, and to sell them to provide an income. Official figures estimate around 60% of the livestock have perished; most people I spoke to said all their animals had died.
I visited a village called Hamarkor in Burtinle district. Here, many people have no money to buy food. So, World Vision is using DEC funds to pay for vouchers for vulnerable people worth £67 a month, here and in other districts, reaching 1,284 people.
Help us respond to the next humanitarian crisis: like us on Facebook.
This has the double benefit of providing staple foods to people in need such as rice, flour, pasta, sugar and tinned tuna, but also of giving local shopkeepers income and generally boosting the local economy.
I was particularly impressed that there was a poster with an 'accountability line' to ring if the system fails. It is vitally important that we know that the aid is getting through.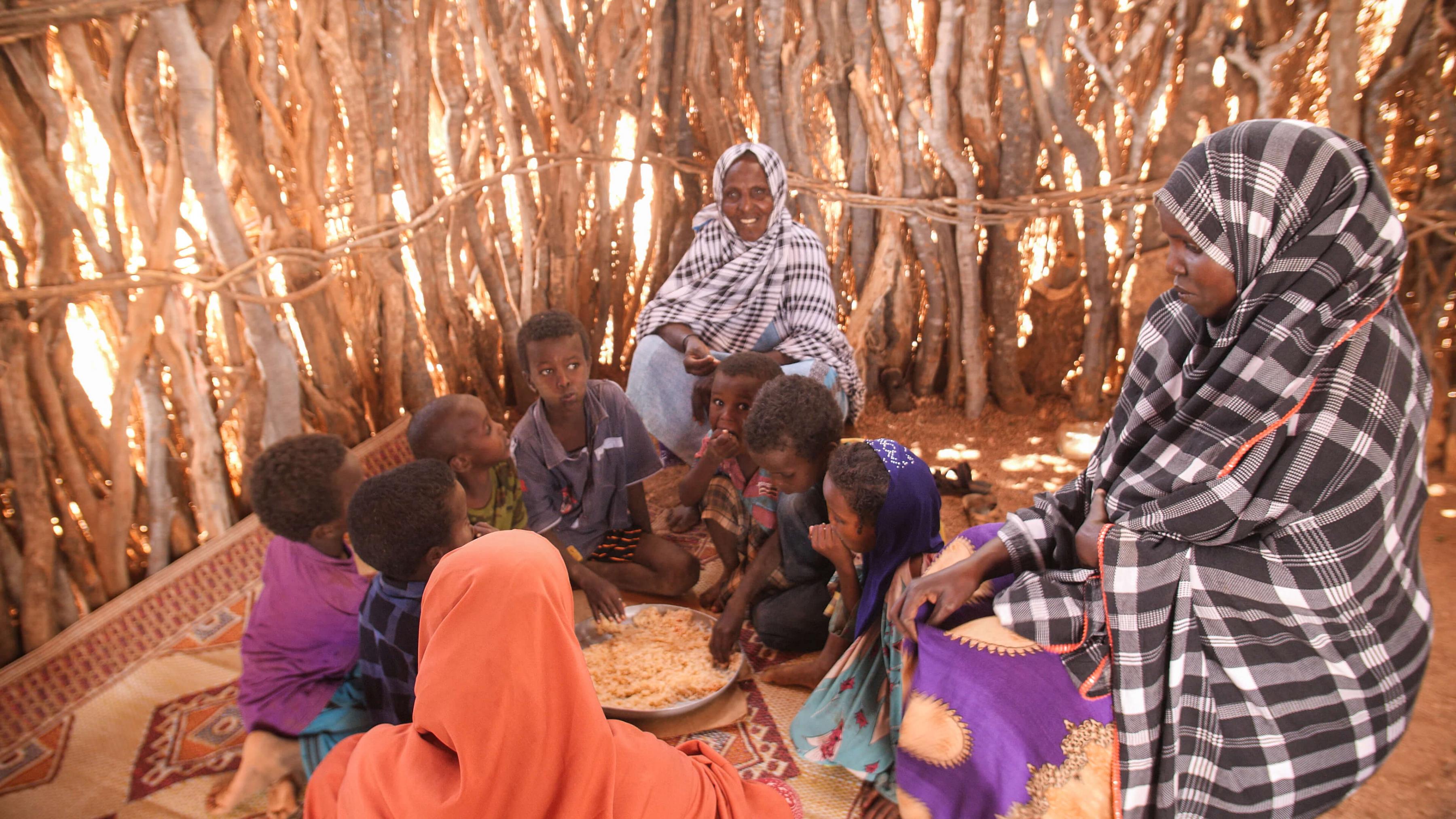 At the shop, I met Sirad Shire, a 70- year-old grandmother supporting her entire family of 11 children and 46 grandchildren, having lost most of her livestock. She receives two $90 vouchers, and although she is very grateful to the DEC, she told me that it is just not enough. 
Sirad is lucky in one respect, as she has her own water supply, an underground cement tank called a berket. However, there is a high risk of contamination, as the rainfall mixes with animal carcasses and other rubbish on the ground on its way to being collected. It's no wonder that two of her grandchildren have been severely ill with acute watery diarrhoea (AWD).
Sadly, one woman I met the following day knew about AWD only too well. Fatima Jama's son Rashid died after drinking dirty water collected from the local berket and stored in her private well. He was struck down suddenly and died within three hours. There has been a huge upsurge in cases of AWD in Somalia and 65% are in infants and children under the age of five.
But again, this is where your donations to the DEC are making a difference. World Vision has used the money to provide clean water to 25,000 people by trucking water to remote communities and by chlorinating berkets and supplying aqua tablets so that another 2,300 households have access to safe drinking water.
Five months after her son died, World Vision treated Fatima's private well with chlorine as part of this programme. She told me how happy she was that her remaining children were clearly so healthy. World Vision is also giving out hundreds of hygiene kits which include a jerry can, five bars of soap and buckets with lids to store water safely.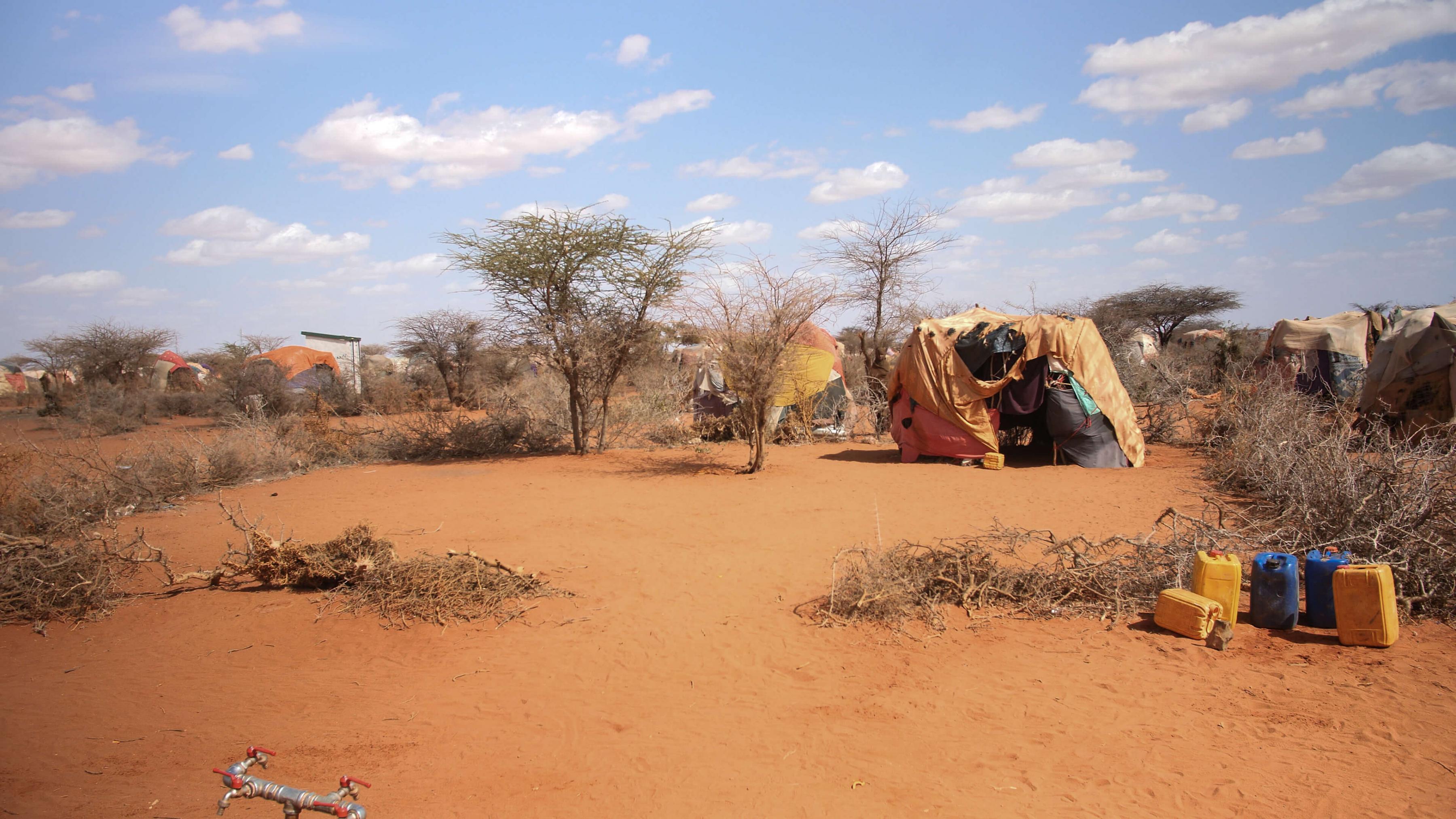 Further west near the Ethiopian border in the Mudug region, there are almost 60,000 people living in IDP camps.  Previously, there were no latrines for these people, nor health facilities to treat the resulting diseases from poor sanitation.
But with DEC funds, Save the Children has built 90 latrines in eight camps and plans 50 more. Plus, it has provided five mobile health teams, which screen and treat killer diseases such as AWD and measles in the camps twice a week. In the first four months, more than 16,000 patients were seen.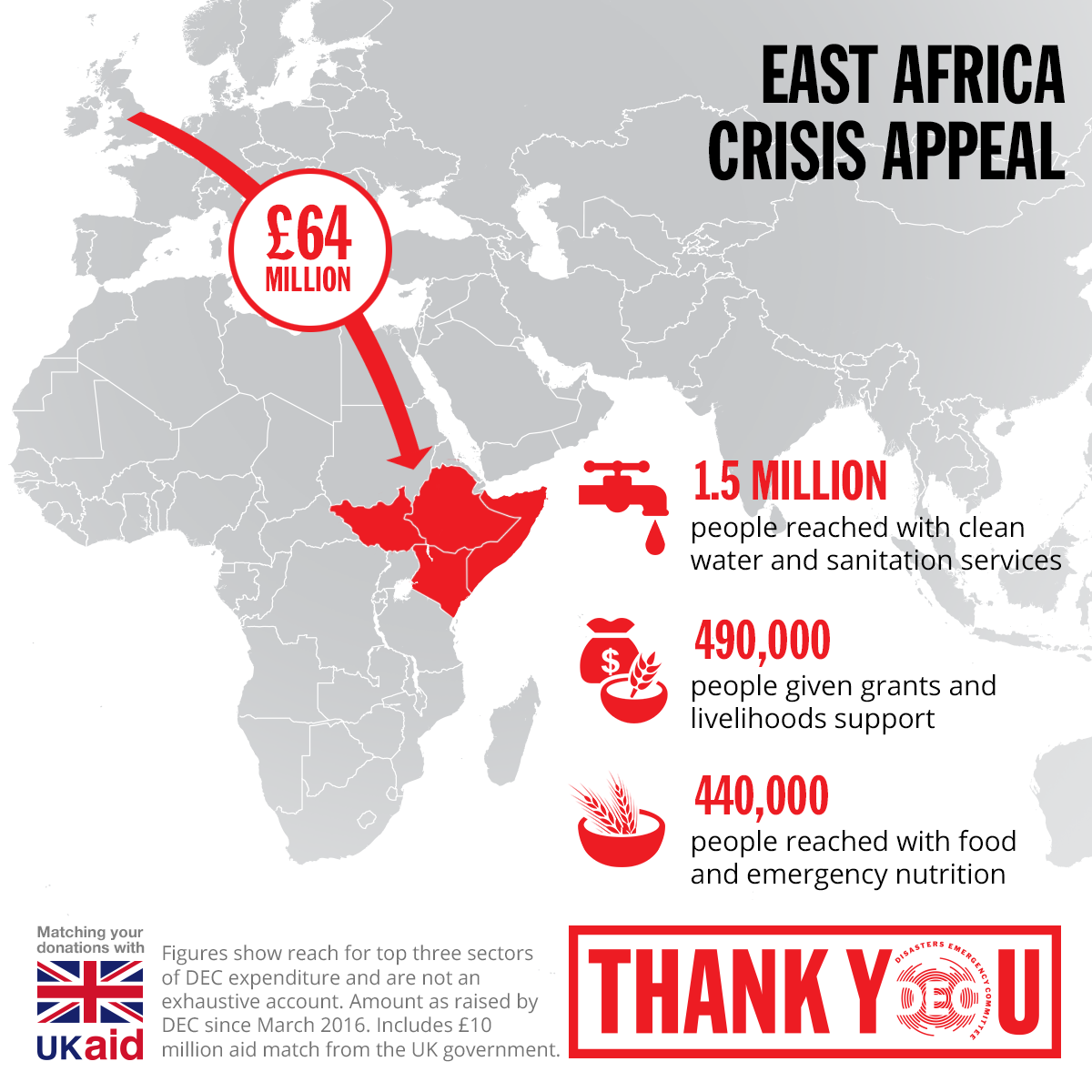 Some of the health teams are integrated with nutrition clinics, which treat severe acute malnutrition with Plumpy'Nut paste.
When I visited, there were four new cases and 25 follow-ups. One of them was baby Sada, 18 months old, who weighed just 7kg. But now she will be given enough Plumpy'Nut on a weekly basis until she reaches a healthy weight.
I am so fortunate that I can visit these wonderful people, and they inspire me to do even more.
Throughout my trip I was repeatedly told that despite all the hard work, the situation is on a knife edge and the spectre of famine is looming if the rains do not arrive in the coming months. Even with the rains, millions will remain in desperate need.
Having seen the difference a few pounds make, I would urge you - don't stop now. The East Africa appeal still needs your donations. Please give whatever you can.  
Find out more: