East Africa is experiencing its first successful rainy season in more than two years, and DEC donations are helping people rebuild their lives.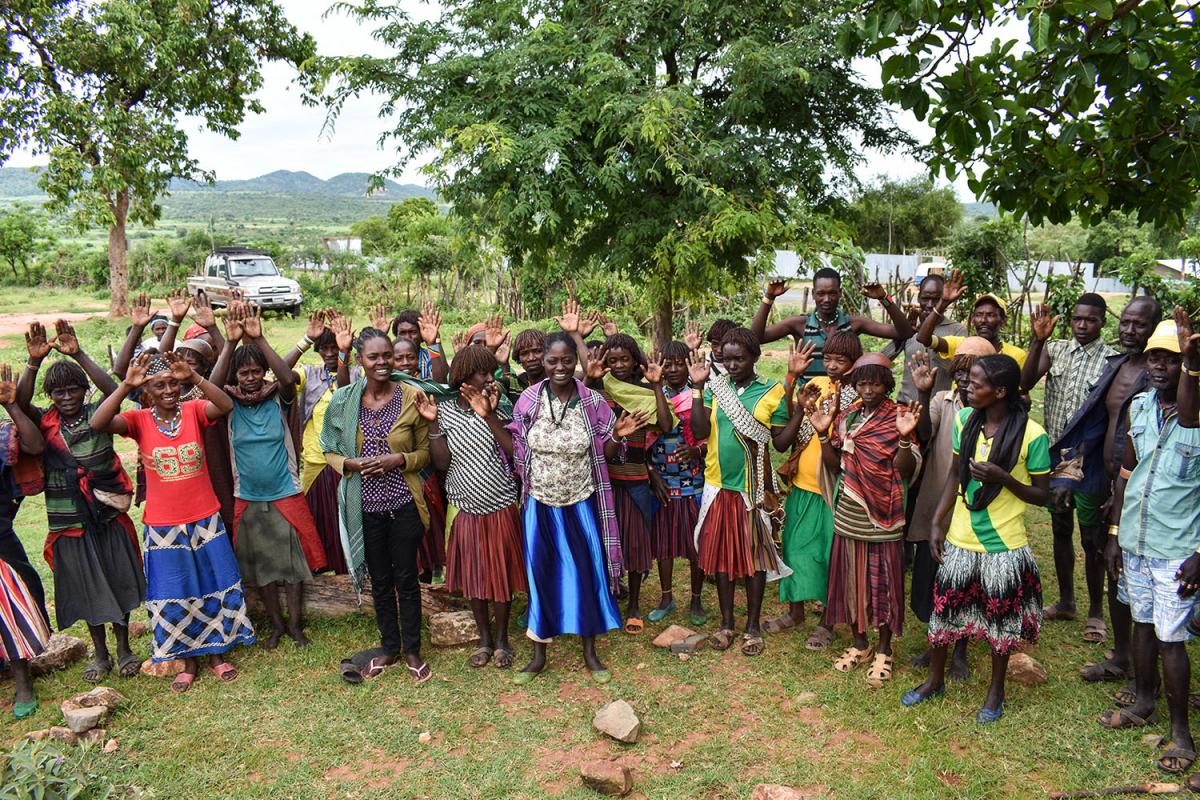 By Monica Blagescu, DEC Director of Programmes and Accountability
Right now, southern Ethiopia doesn't look like it suffers from drought. The hills and valleys of South Omo are covered in green. It's the rainy season, and this year for the first time in three years, it's been a good one.

In fact, it's almost been too good, and appearances can be deceptive. There has been so much rain that many of the nutrients have drained away from the soil, causing crops to yellow. Things have been worse over the border in Somalia where flash floods have displaced 175,000 and affected 427,000 people overall.
In late May, I travelled to southern Ethiopia to see how donations to the DEC are helping communities that suffered through more than two years of drought and failed harvests that culminated in last year's crisis that saw many areas sliding towards famine, and led the DEC to launch the East Africa Crisis Appeal.
I saw some of the amazing results that DEC funds have brought to the area. DEC charities have helped people who last year became so desperate that they were forced to eat their seeds that were intended to rebuild their livelihoods and regrow their crops. One of those people was Doida, who I met standing proudly in the middle of his field of maize, grown from seeds and sown with tools funded by your donations.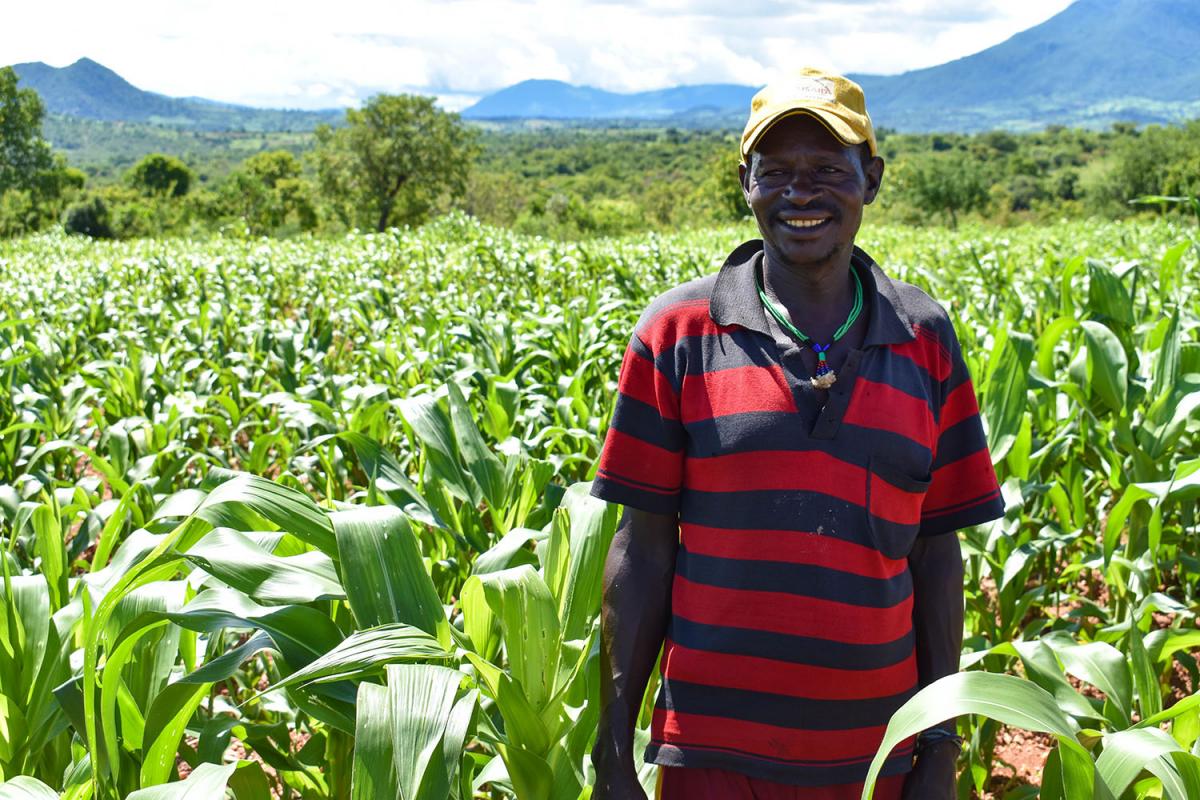 Doida stands in his field of maize, grown with seeds and sown with tools funded by a DEC charity. Barney Guiton/DEC.
It was also fantastic to see how our member charities work with local communities to decide how to allocate funding to help those most in need and the robust systems in place to handle concerns and address feedback.
One community I visited was receiving cash to spend on food and other essentials, and people in the village had chosen poor female-headed households to receive it. Sale and his brother are severely disabled, and spend most of their time at home. Initially they were left out of the programme, but Sale voiced his concern and was subsequently included. "This programme is good because it has consideration for me," he told me. "There was no awareness of disability in the community before, but now there is some."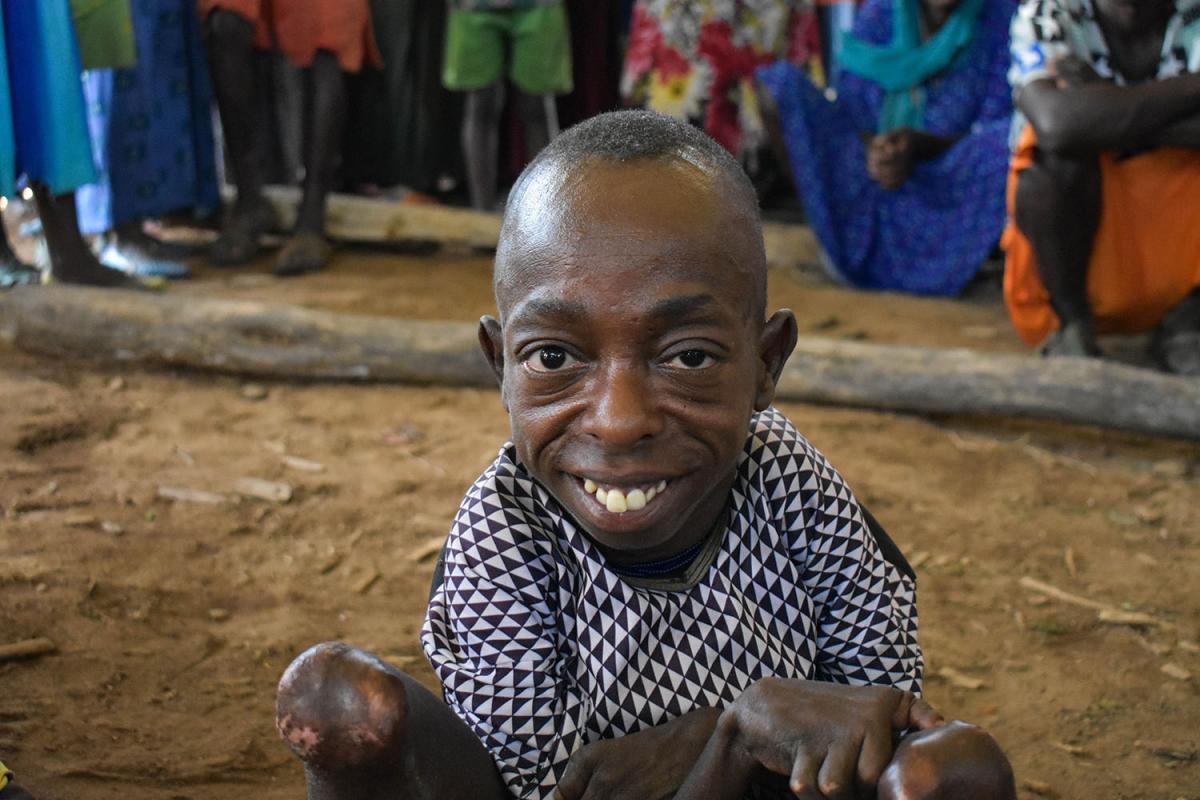 Sale received unconditional cash transfers to help him through the drought. Barney Guiton/DEC.
He explained that it was difficult for him and his brother because no one understood their needs, but by receiving cash, they could choose for themselves how best to spend it.
In another remote community, a DEC charity was providing special fortified food for older people. I saw local staff assessing people's progress. Elema was one of those who had improved. "I was measured and it was found that I was malnourished so I received the food," she said. "Now I am gaining weight." But this programme, like many, was coming to an end as funding ran out, and there is still a two-month wait before the harvest comes in.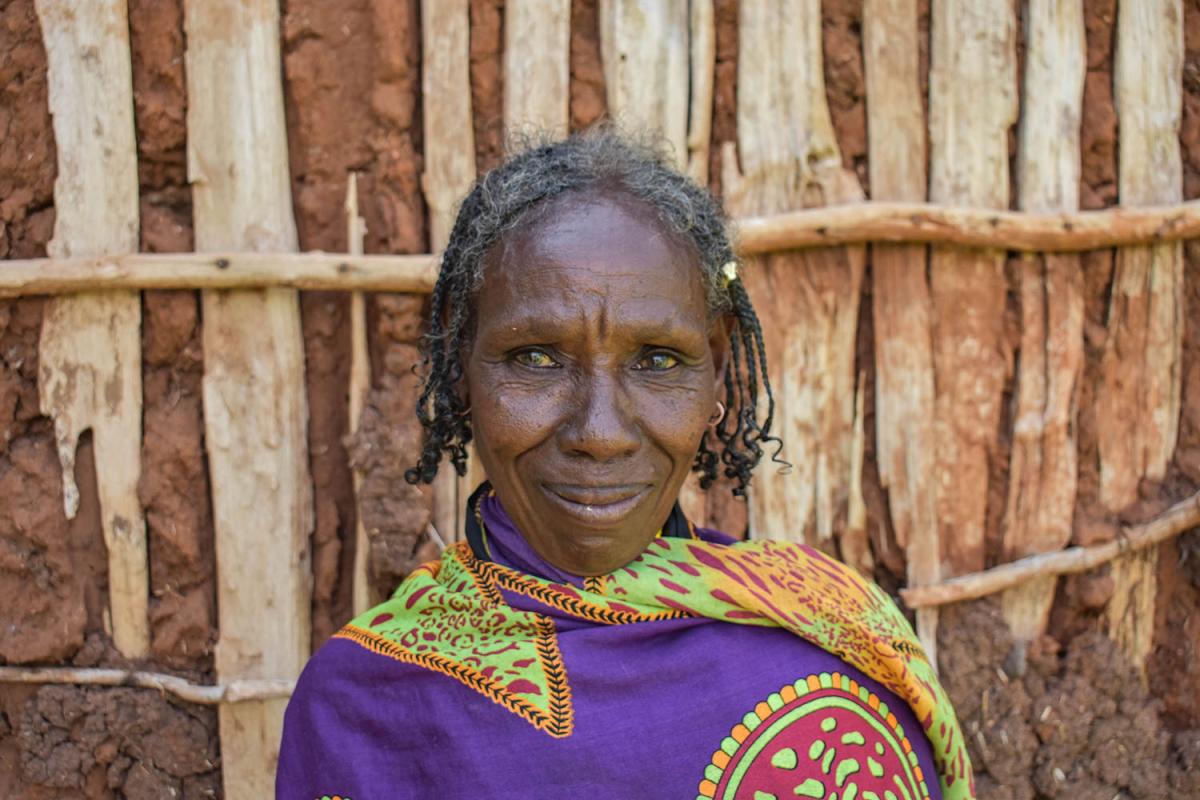 Elema was malnourished but is now doing well thanks to a DEC-funded nutrition programme. Barney Guiton/DEC.
Your donations have had a huge impact in the communities I visited, and hundreds of others across the region. In total, DEC funds allowed our member charities to help almost 2.5 million people in the first six months of our response, with many more planned to be reached this year.
But the needs are still great and there is much more to do. Our East Africa Crisis Appeal is now closed, but many of our member charities are still working in the region.
Thank you for your support.
This appeal is now closed, but to help the DEC be ready for the next humanitarian crisis you can donate to the DEC Emergency Fund.