After the devastating earthquake and tsunami in Sulawesi, Indonesia, survivors are now threatened by the spread of disease.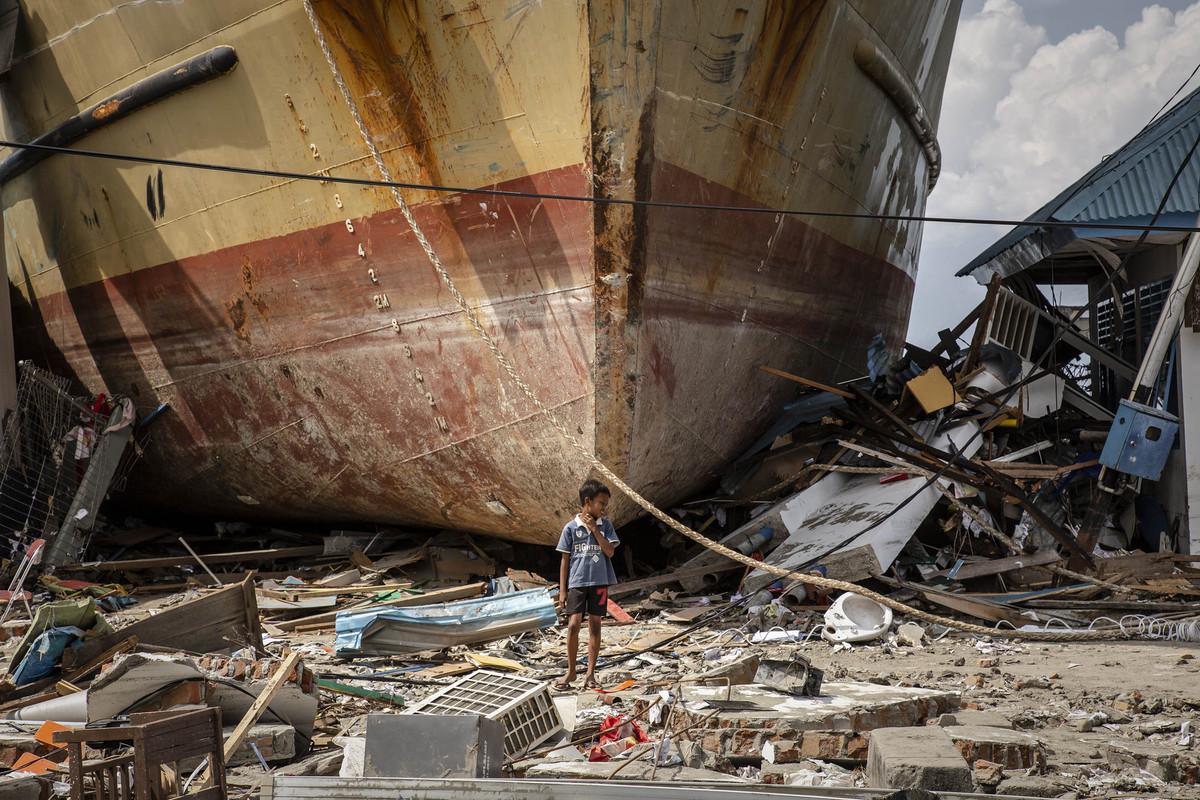 A boy stands infornt a stranded ship after hit by the tsunami on October 2, 2018 in Donggala, Central Sulawesi, Indonesia. Image:Ulet Ifansasti/Getty Images.
As the waters slowly recede and the true extent of the devastation continues to emerge following Indonesia's deadly earthquake and tsunami, urgent action is needed to ensure that a lack of safe water, sanitation and hygiene don't spark outbreaks of deadly diseases in disaster-ravaged communities.
Decimated infrastructure and dirty conditions mean diseases that cause diarrhoea which are transmitted through bad hygiene can cause up to 40% of all deaths in the immediate aftermath of an emergency.
DEC members and their local partners are working around the clock to reach families who have lost everything in the disaster and keep the threat of a health crisis at bay.
Andi Dyah, a water and sanitation specialist with Save the Children's local partner in Indonesia, described the scale of the problem: "In and around Palu, the network of water pipes has been smashed to pieces. Toilets have been destroyed. Treatment facilities are broken, meaning there's no way to treat human waste. Water taken from local sources is often brown and filled with sediment, which is incredibly dangerous for human consumption.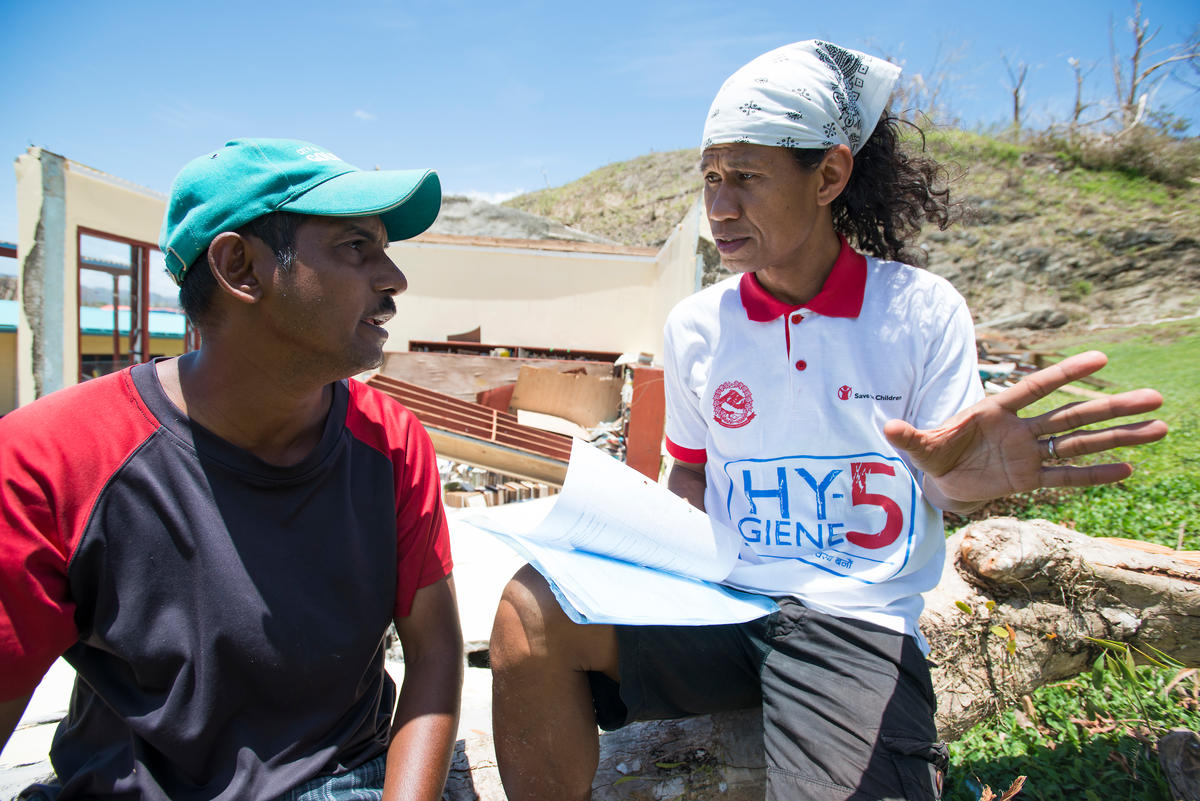 Andi Dyah working for Save the Children in Fiji in 2016. Image: Rob McKechnie/Save the Children.
"We're seeing more and more people reporting cases of diarrhoea. This is incredibly worrying for children, who are more likely to succumb to dehydration or malnutrition because of diarrhoea. With open defecation the only option for many families, we have a health crisis waiting.
"If consistent supplies of clean drinking water can't be established quickly, we're going to see a significant increase in cases of diarrhoea in the coming days and weeks, as well as other illnesses like water-borne diseases.
"Being from Sulawesi myself, it's hard to believe what has happened. It breaks my heart to see so many people suffering. It's going to take a long time to recover. For me personally it means so much to be here as part of the humanitarian response."
In the face of this threat, DEC members across the board are rapidly scaling up their water, sanitation and hygiene responses.
Basics like soap, buckets and tarpaulins can be the key to saving lives. But it is also vital to re-establish safe water supplies.
Save the Children, though its local partner,has distributed a shipment of hygiene kits, fresh water kits and shelter kits. Daily distributions planned over the coming weeks.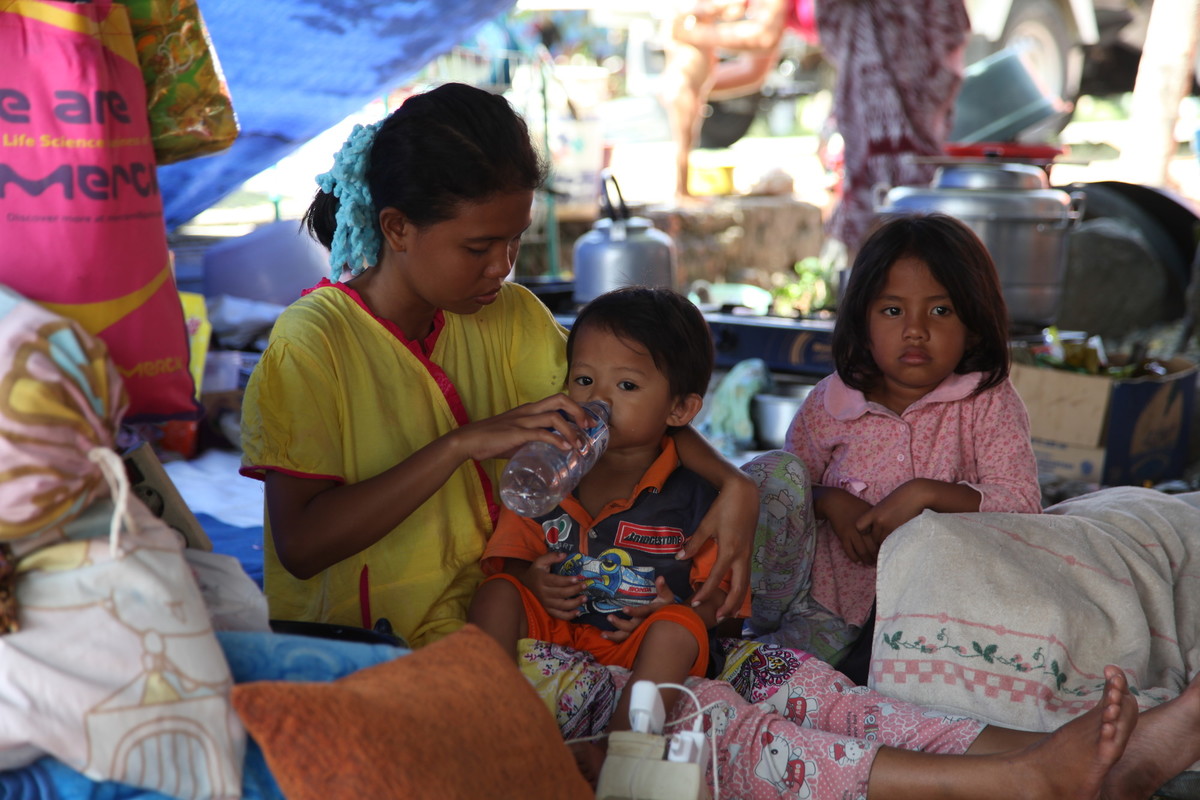 Access to clean drinking water is a priority for DEC member charities as diseases that cause diarrhoea can be deadly for children. Image: Adi Hutomo/Wahana Visi Indonesia.
In addition, the British Red Cross is mobilizing water trucks; Islamic relief are distributing toiletries and bottled water; Oxfam plan to provide toilets and hygiene kits and Plan International Indonesia has distributed tarpaulins to shield bathing spaces so girls and women will feel safe and secure while washing.
At time of writing the death toll from the earthquake and tsunami on the island of Sulawesi stands at more than 1,700 – with 5,000 people thought to be missing. But as aid workers and rescuers continue to reach areas previously inaccessible due to the destruction, the full
scale of the disaster is only just becoming clear. Sadly, numbers of those killed and injured are expected to climb still higher.