How to donate
Please send us a cover letter with your contact details and information about your donation, along with your cheques made payable to the Disasters Emergency Committee.
Please send to:
Philanthropy & Partnerships Team,
Disasters Emergency Committee,
17-21 Wenlock Road,
London
N1 7GT
We have a dedicated account for bank transfers. If you are a company, trust, foundation or individual making a donation of over £5,000, please email the team at partnerships@dec.org.uk.
Payroll Giving is a flexible scheme enabling employees to make tax-free charitable donations.

By setting up a gift through your payroll, your employees can make charitable donations straight from their salary.

The CAF Give As You Earn toolkit will help you set up and promote this scheme to your staff.
Why not join a number of our other partners, such as Deutsche Bank, National Grid and Sky, by matching your employees' donations to DEC appeals. Matching employee donations is a great way to increase employee engagement, by showing support for the charities they care about.

If you do not already have a matched giving programme in place, you can find out more at the CAF website.
Create a team appeal page
Register with JustGiving to support the DEC.

Once your team is registered with JustGiving, you are all setup to start planning your event.

We've also put together a fundraising slideshow to help you get started and hold a successful fundraising event.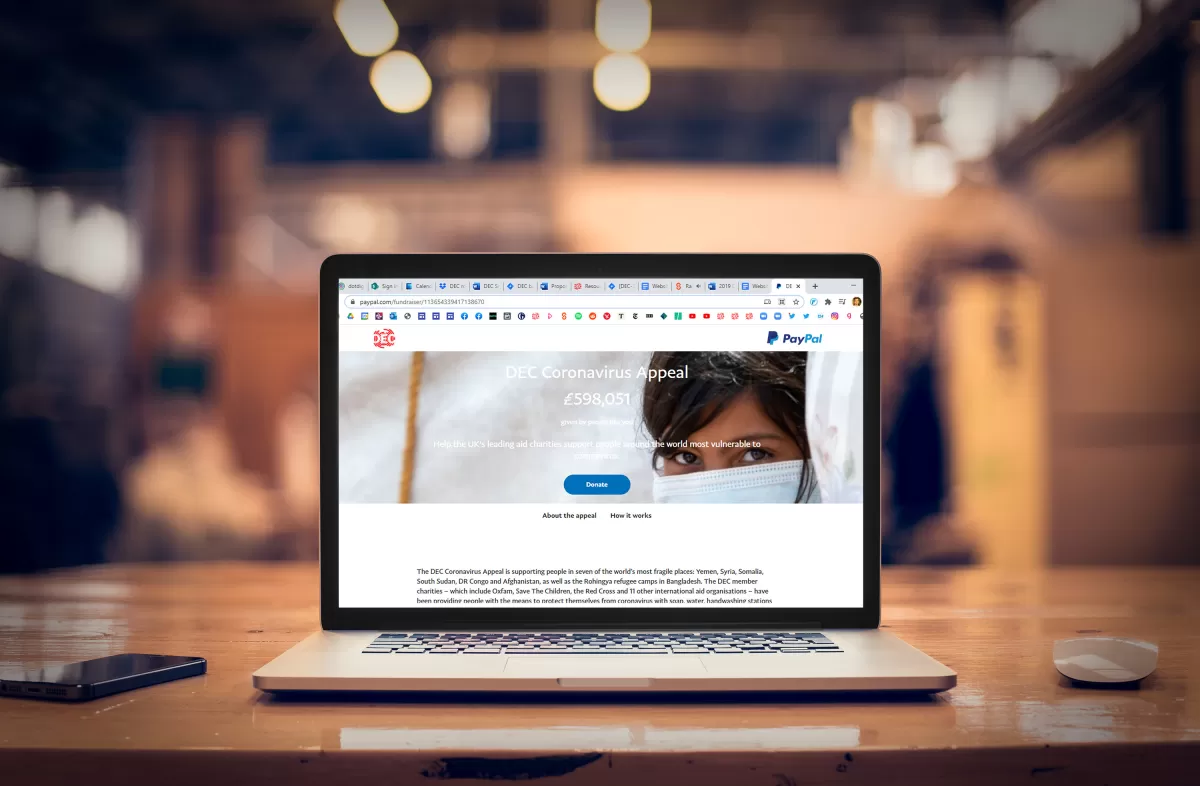 Corporate partners
The DEC calls upon the Rapid Response Network (RRN) when a disaster occurs to raise funds quickly and effectively. The RRN is made up of TV and radio broadcasters, banks, the Post Office, BT, press, and corporate organisations that work together with the DEC to achieve maximum publicity and cost-effective ways for the public to make donations.