Pakistan's historic floods: How farmers are learning new methods to combat climate change
Donations from the UK public are helping farmers restart their livelihoods following last year's devastating floods, and face up to an uncertain future.
By Dr Muhammad Mazhar Alam
15 September 2023
This time last year Pakistan was enduring relentless rains that would go on to cause devastating floods. While monsoon rains often cause flooding in Pakistan, last summer was different. 
Vast swathes of land were left underwater, destroying homes and washing away crops and livestock. 33 million people were affected and 4 million acres of agricultural land was lost along with over a million livestock in areas where many depend on the land for their income.
As people continue on the long road to recovery from such a huge disaster this monsoon season has already seen flooding in some areas while coastal areas were battered by Cyclone Biparjoy. 
In a warming world with increasingly unpredictable weather, this was the latest reminder that the climate crisis is a humanitarian crisis, causing damage to lives and livelihoods on an ever greater scale. 
Following last year's floods, the British public were incredibly generous - £48 million has been donated to the Disasters Emergency Committee's DEC's Pakistan Floods Appeal. 
These funds have enabled DEC member charities to help hundreds of thousands of people recover, providing emergency shelter, clean water, food, healthcare, cash payments and much more.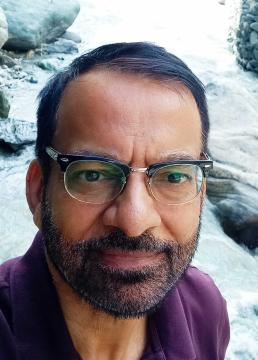 These charities, including Concern Worldwide, have also been building resilience for future disasters, in a variety of ways including teaching new farming techniques and using climate-smart agriculture.