Reporting back
Stories of courage and resilience feature on this aid truck that served as a mobile clinic and helped save lives during the devastating floods last year.

Join the journey to find out how your donations have made a life-changing difference to communities in Pakistan.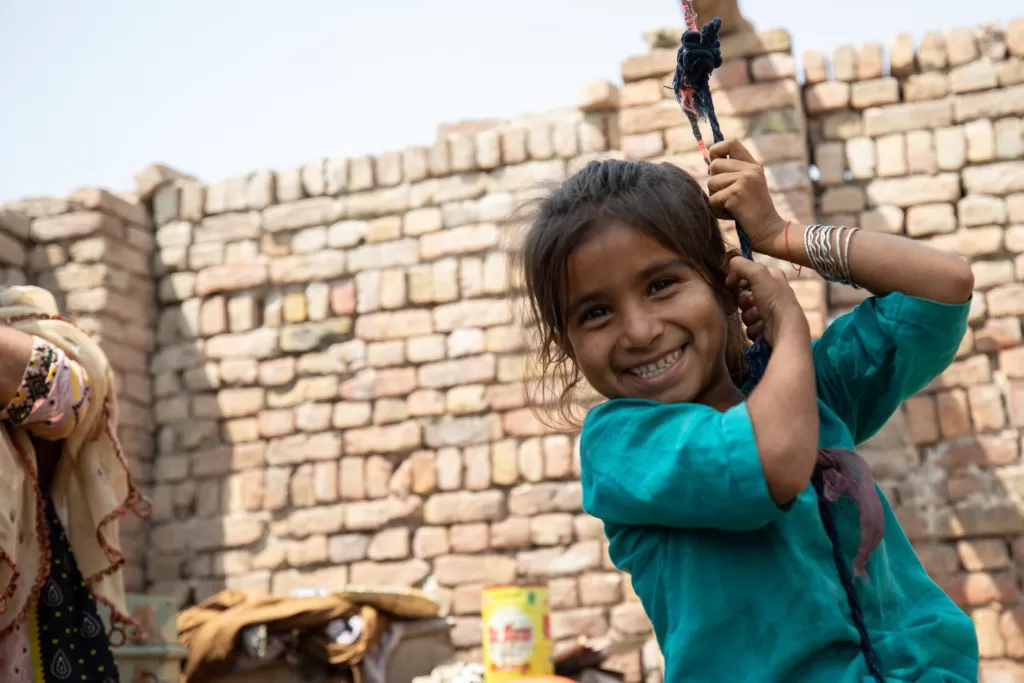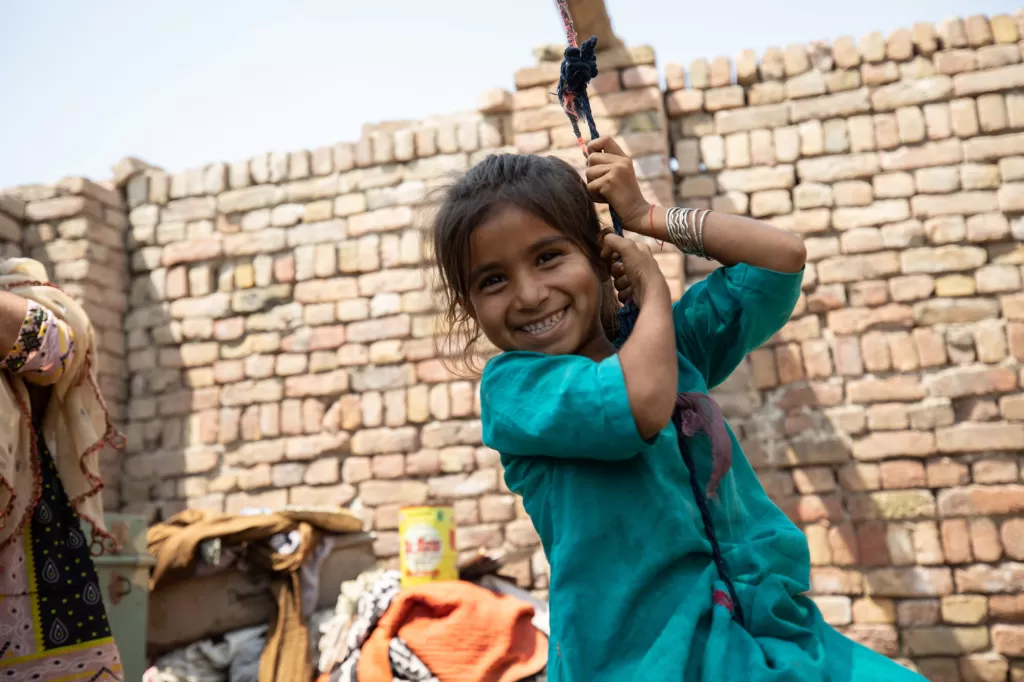 AYRA'S STORY
Ten-year-old Ayra fell seriously ill with malaria during last year's devastating floods that washed away the family's home.
With roads and medical facilities damaged in the disaster, access to healthcare was even harder than before. Meanwhile, dirty water and more mosquitoes left people in need of urgent medical treatment.
DEC charity CAFOD's local partner were providing mobile health services in the area, thanks to donations to the DEC appeal. Ayra's mother Sultana was able to get free life-saving treatment for her daughter.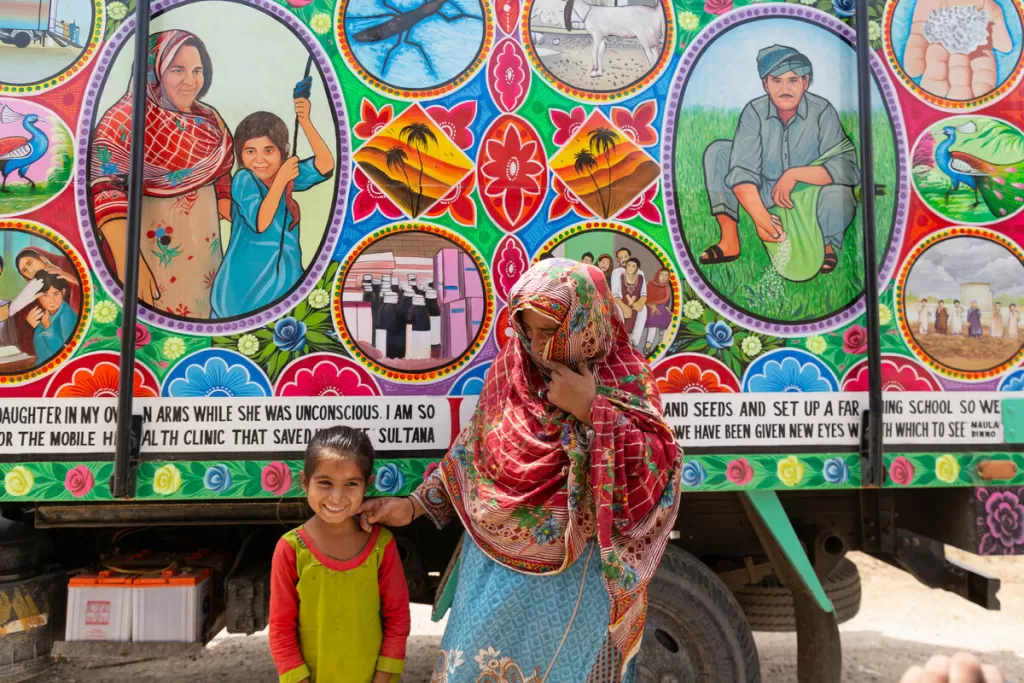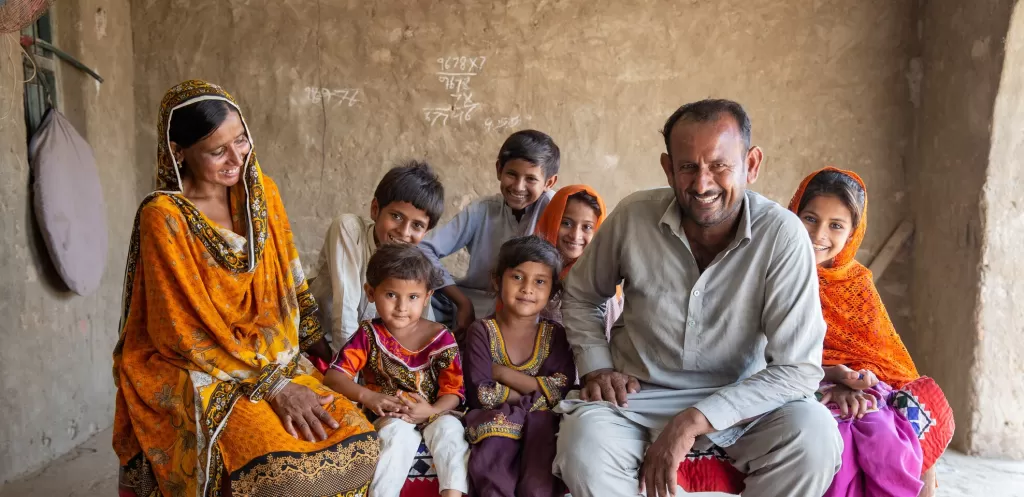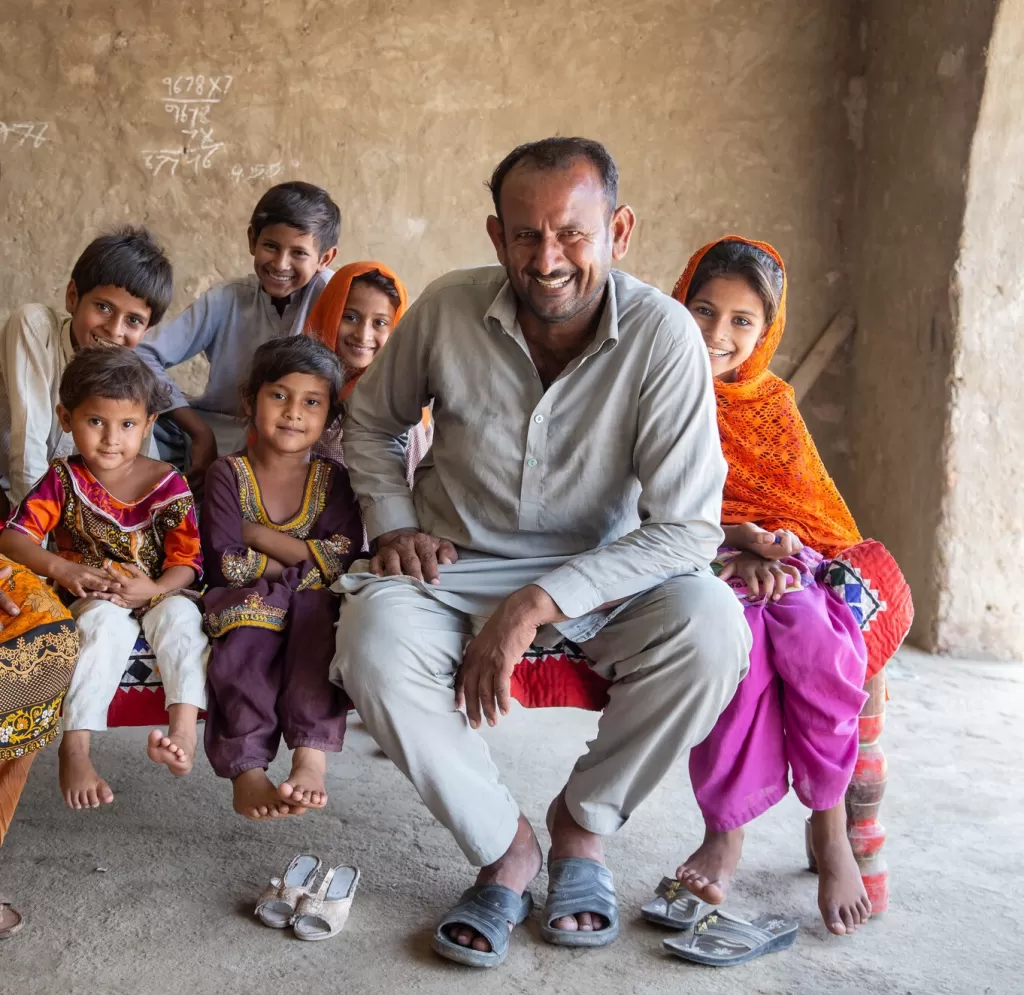 MAULA DINNO'S STORY
The floods submerged fields, washed away crops and killed livestock, leaving people who relied on the land without food or an income.
Maula Dinno, a farmer from Sindh province, lost his food stocks, crops and animals in the floods.
Thanks to donations to the appeal, DEC charity Concern Worldwide's local partner helped him start regrowing crops using new climate-smart techniques.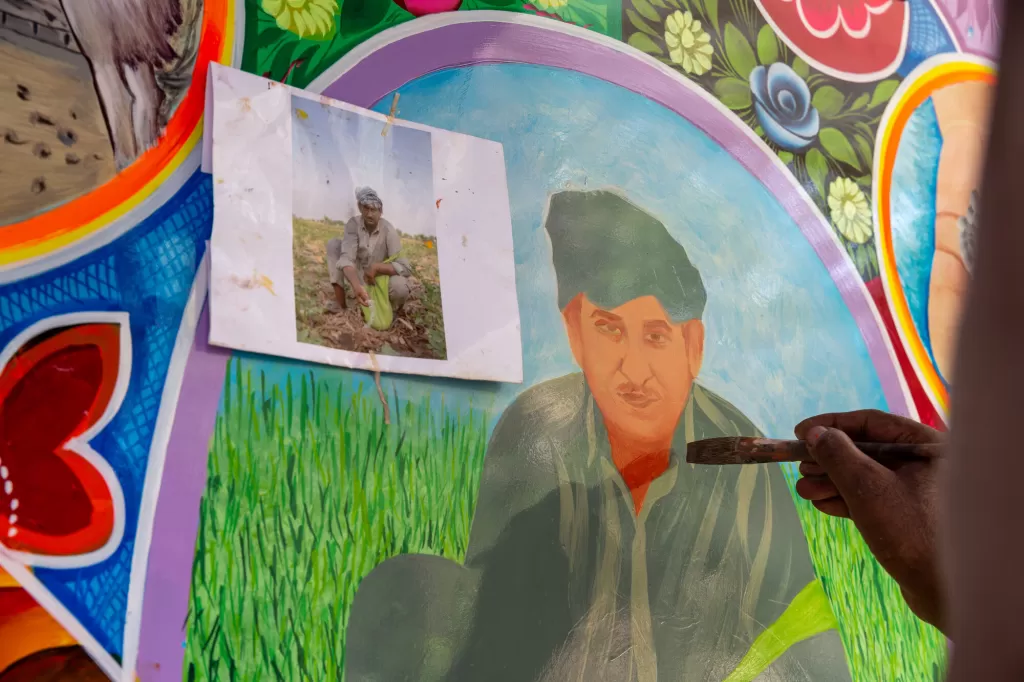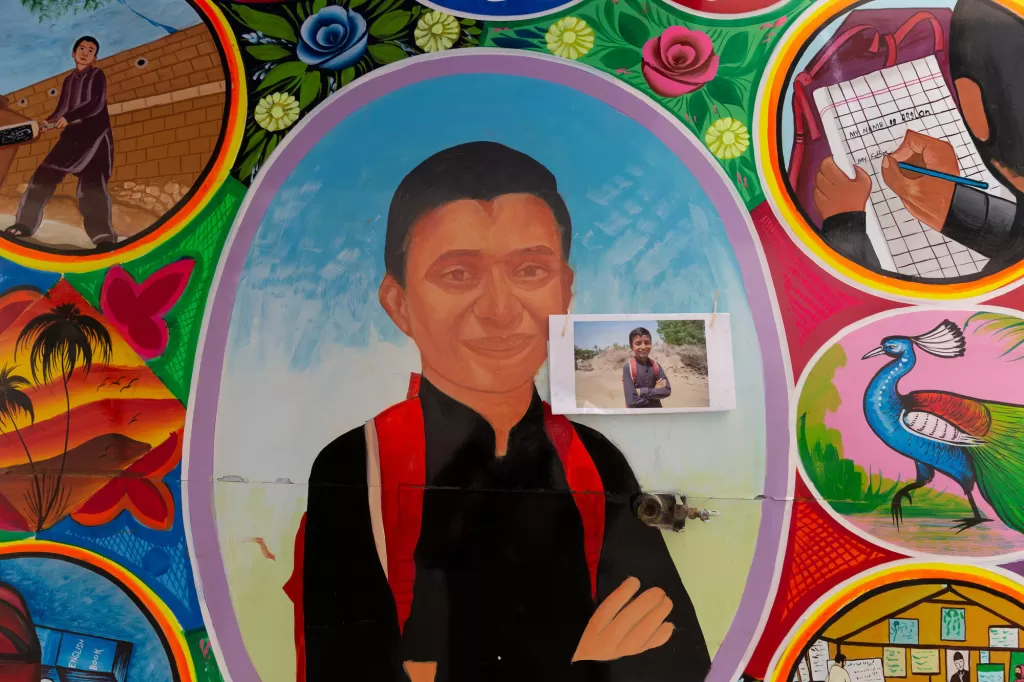 ARSLAN'S STORY
The floods destroyed schools and threatened to disrupt education for children like Arslan, who thought he would have to give up on his career dreams.
DEC charity Save the Children's local partner set up a tent school with washrooms and a space for after-school activities like cricket. They also provided school bags and psychological first aid.
The support has helped children like Arslan feel hopeful again.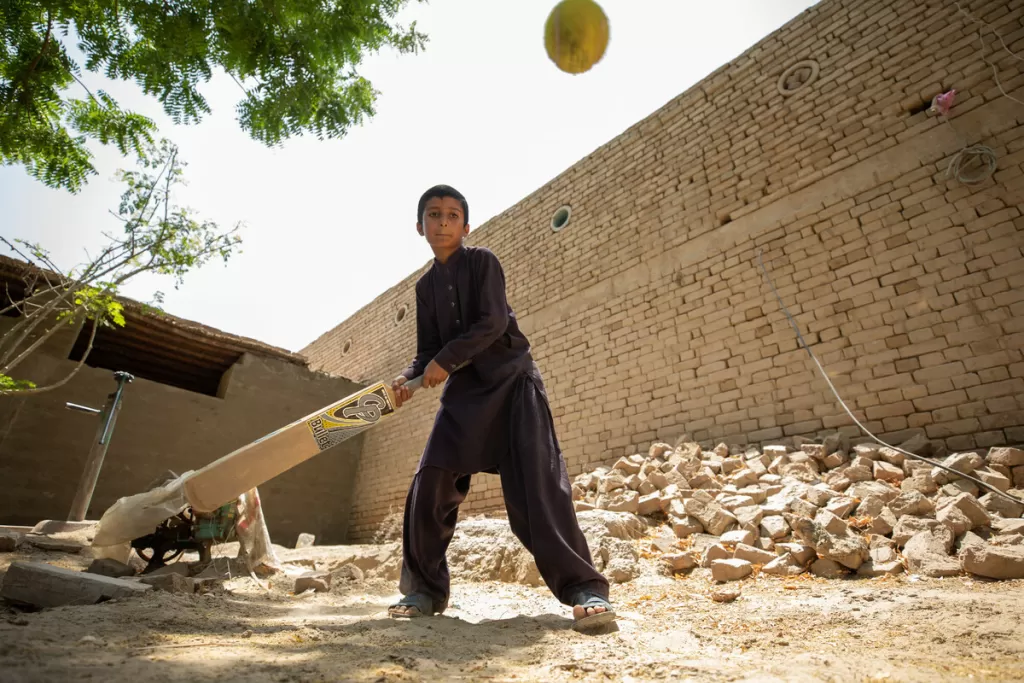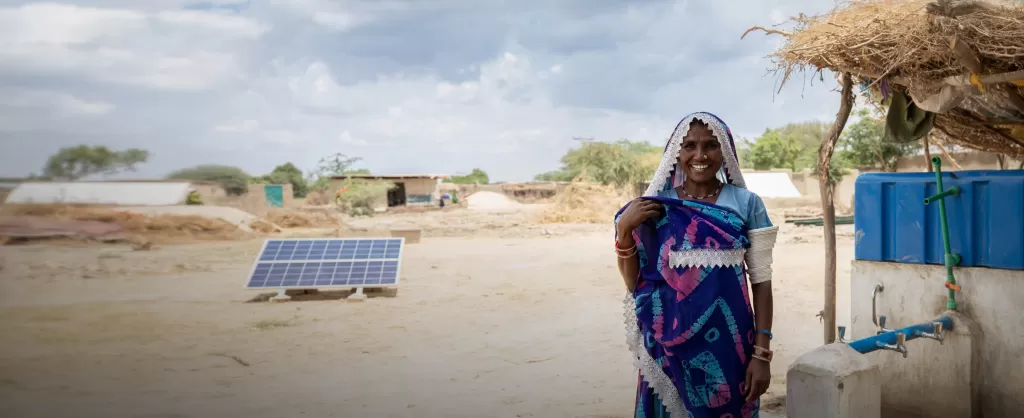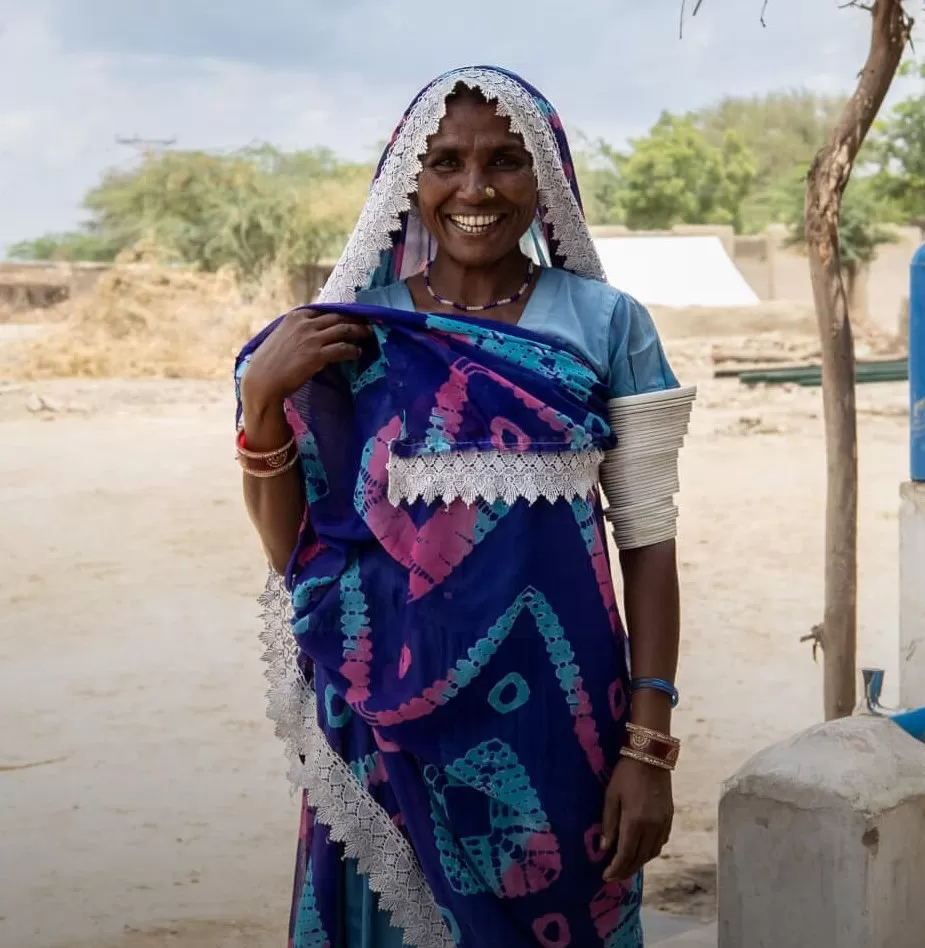 LAKSHMI'S STORY
When Lakshmi's family returned to where their mud-built home once stood, they only managed to salvage a few belongings.
DEC charity International Rescue Committee's local partner established village committees to help families work together and start rebuilding their lives.
Access to clean water and latrines was a priority, and Lakshmi's village now has a solar powered water pump as well as a private latrine.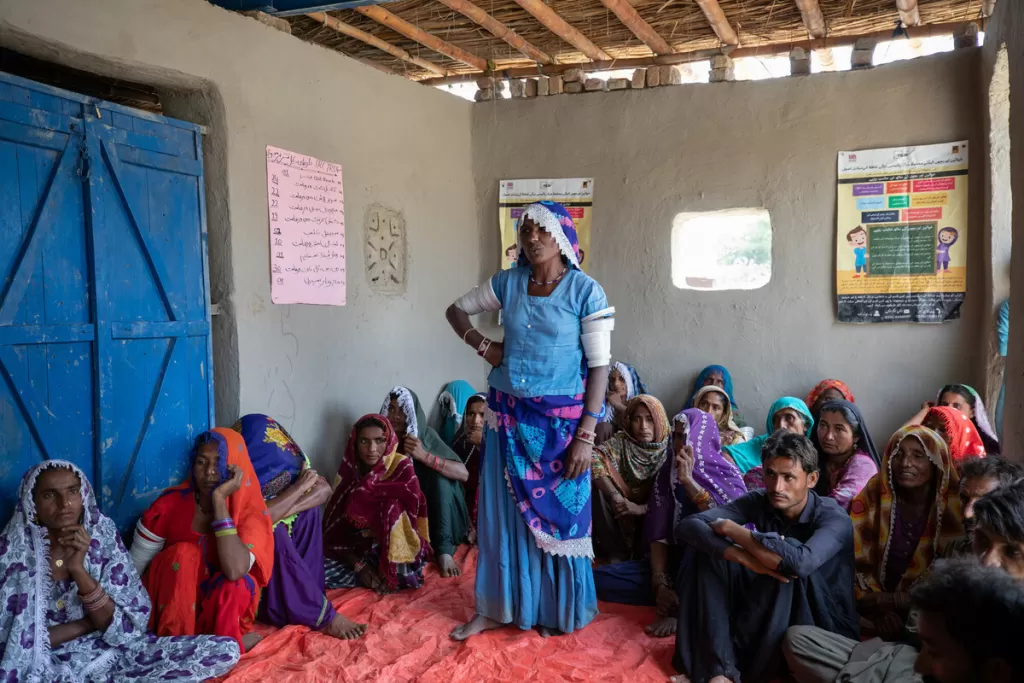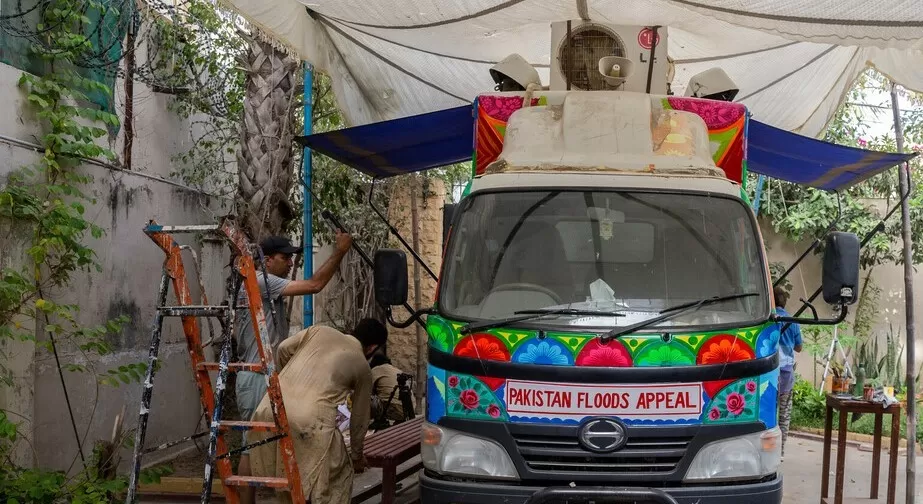 THANK YOU FOR SUPPORTING THE DEC PAKISTAN FLOODS APPEAL
Paints and brushes are cleaned after the truck painting project is complete. Photo: Zoral Khurram Naik/DEC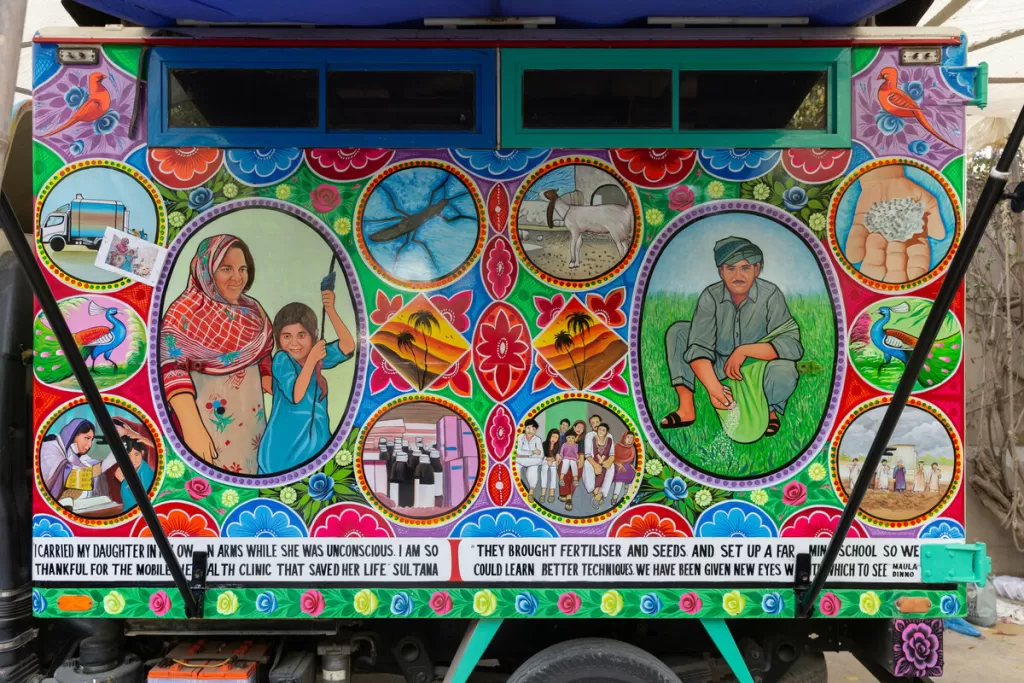 A side view of the truck that features Sultana with her daugher Ayra, and farmer Maula Dinno, with images and quotes giving insights to their stories. Photo: Zoral Khurram Naik/DEC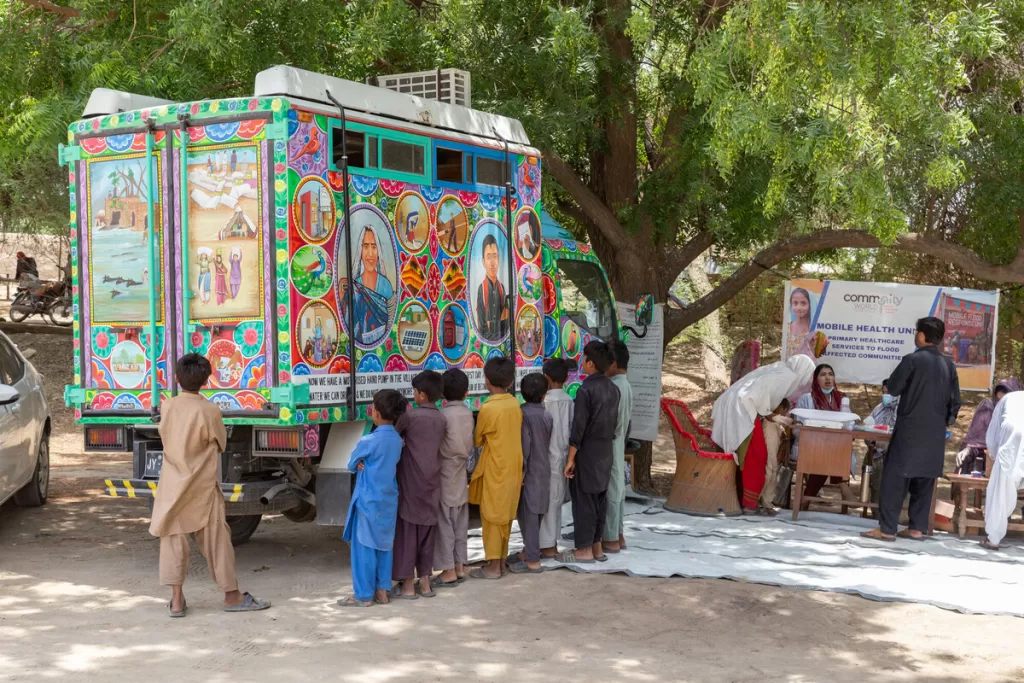 Children at the mobile health clinic run by CAFOD's local partner in Sindh, where the now-painted truck continues to deliver free healthcare to flood-affected communities. Photo: Zoral Khurram Naik/DEC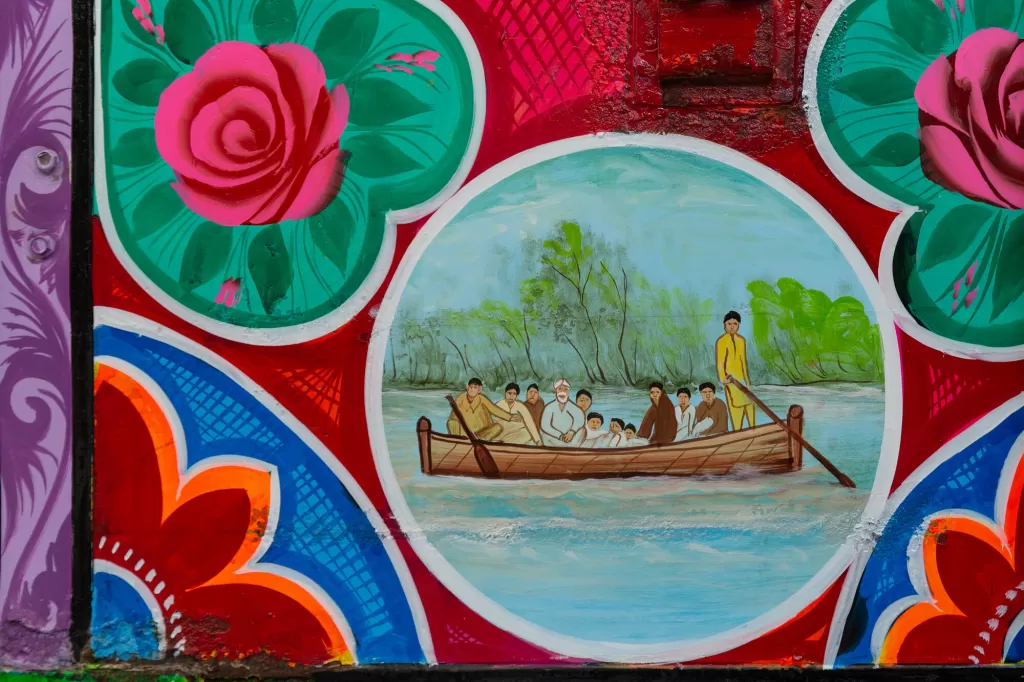 A close-up of one of the images painted on the truck by the Phool Patti team, inspired by real life stories where survivors used boats to get to safety. Photo: Zoral Khurram Naik/DEC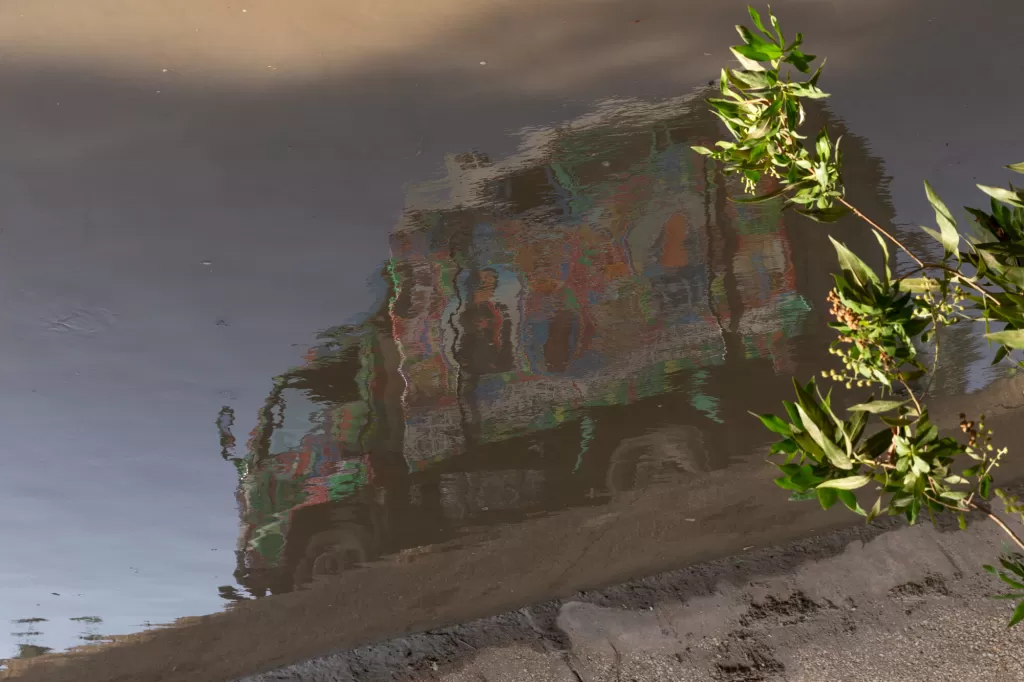 Reflection of the painted truck in water as it traverses the area that was fully submerged during the devastating floods in 2022. Photo: Zoral Khurram Naik/DEC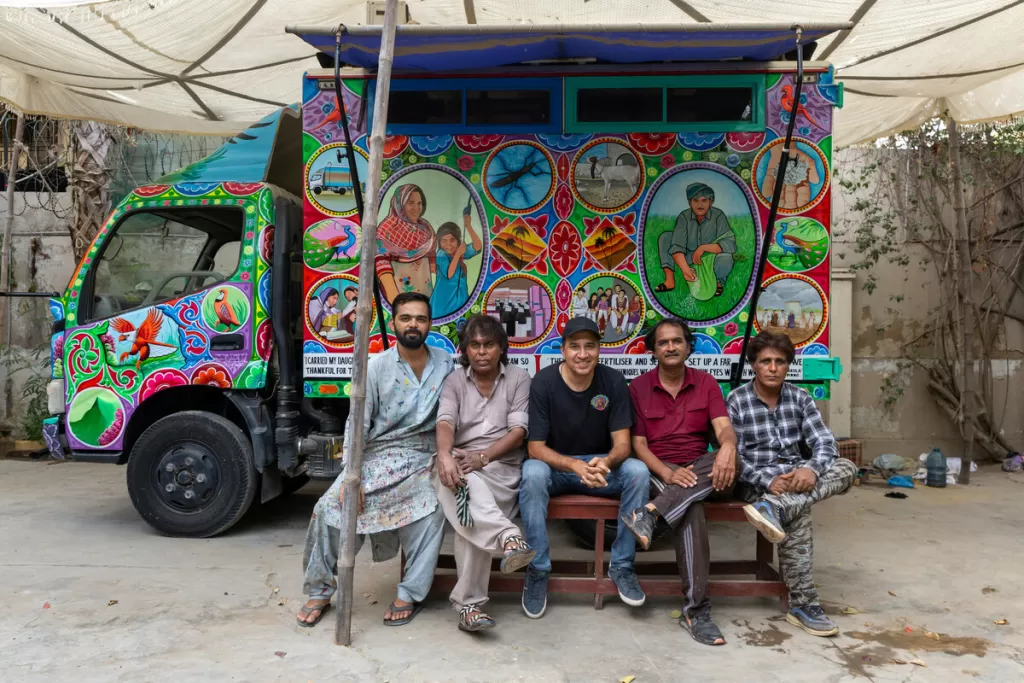 Ali Salman Anchan (centre) and some of the Phool Patti team rest after painting the CAFOD aid truck in Karachi. Photo: Zoral Khurram Naik/DEC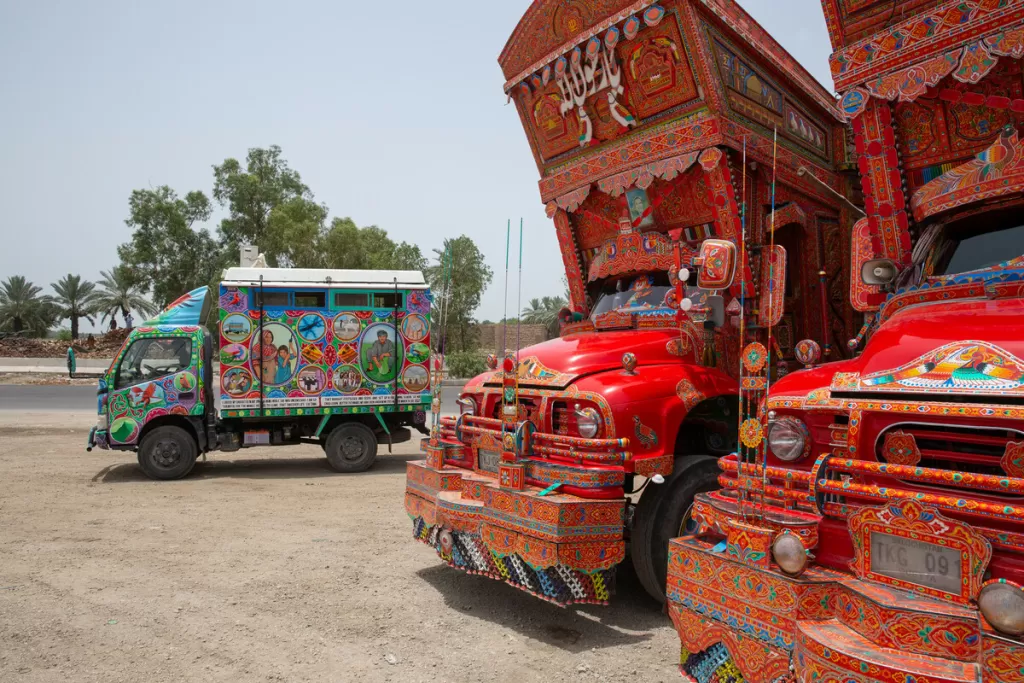 The painted CAFOD aid truck amongst other trucks in Sindh, all elaborately painted to reflect the local culture. Photo: Khaula Jamil/DEC