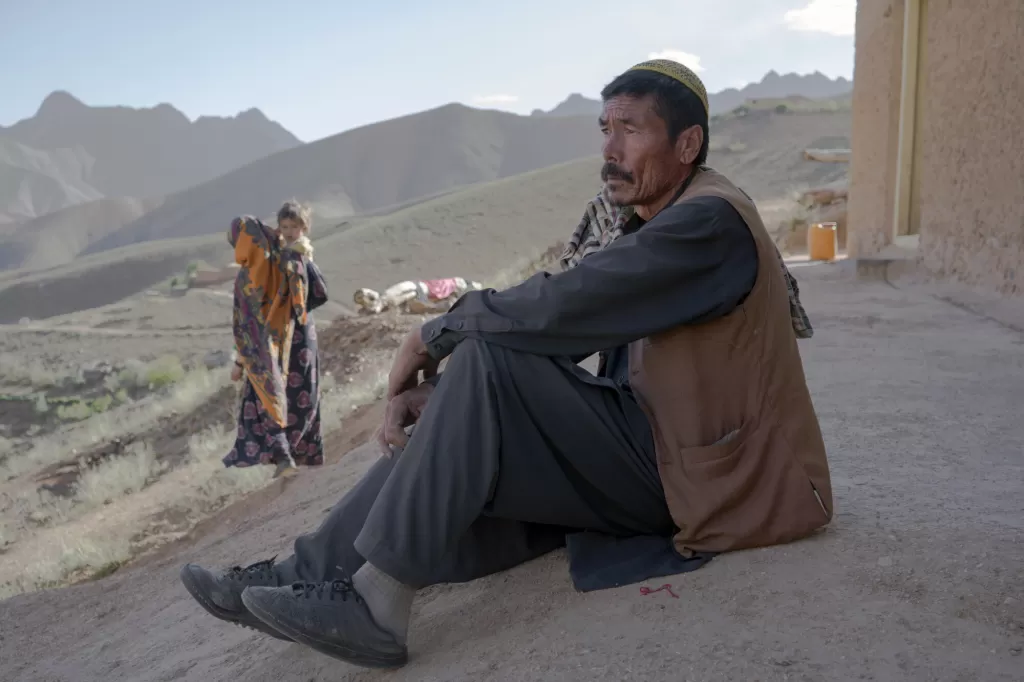 Afghanistan
Crisis Appeal
Afghanistan
Crisis Appeal
DEC charities are providing a lifeline to people in Afghanistan, after drought and economic collapse left millions hungry.

Please note that this appeal is now closed and we are no longer taking donations to support the emergency response.
In the first six months of our response
£50 million
raised for the appeal, including £10 million from the UK Government
243,000
people supported with cash to meet their needs like food and medicine
2,900
babies, infants and mothers treated for acute malnutrition
5.9 million
people in Afghanistan are one step away from famine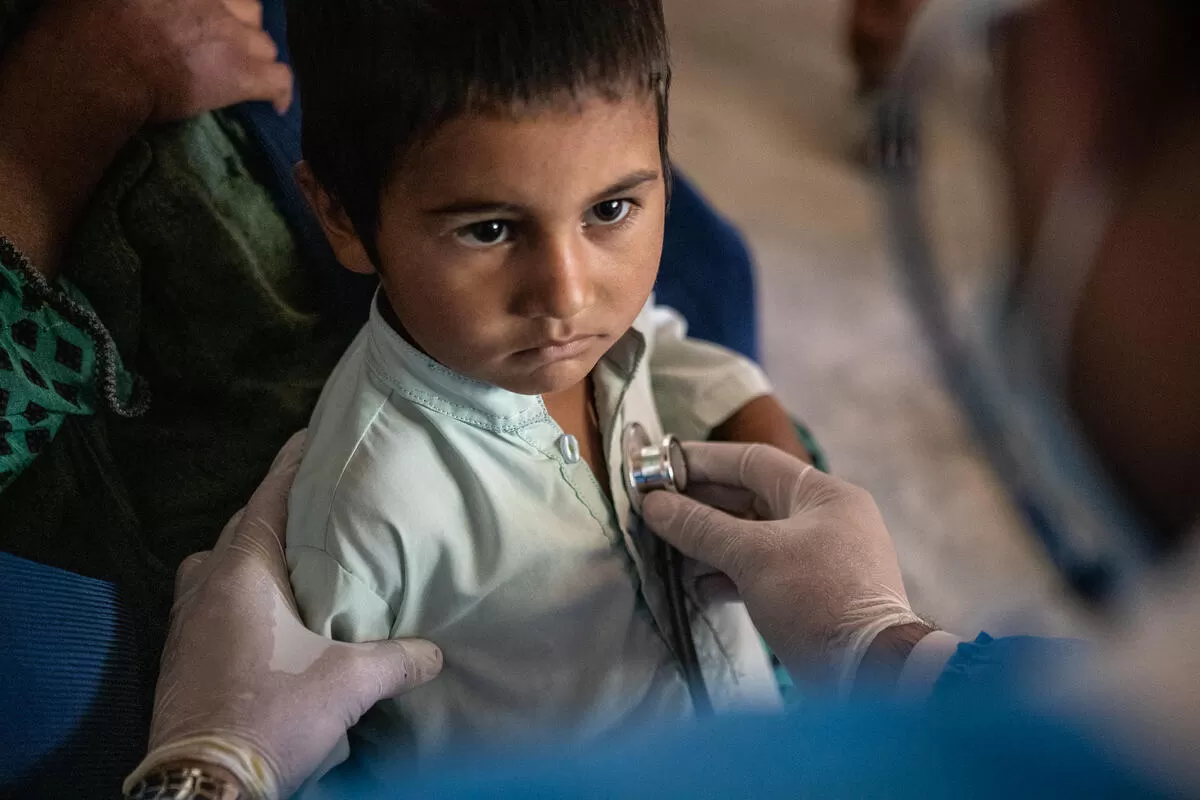 Three-year-old Sameem receives treatment at a Save the Children mobile clinic. Photo: Sacha Myers/Save the Children
Sameem received life-saving treatment
When three-year-old Sameem developed pneumonia, his mother Yasamin became desperately worried. She had already lost his younger brother to illness the previous year, as she couldn't afford treatment.
Thankfully, Yasamin was able to get help for Sameem at a mobile clinic run by DEC charity Save the Children. The family also received nutritious porridge to help them stay healthy.
Millions of children in Afghanistan are acutely malnourished and DEC charities are providing life-saving aid, thanks to your donations.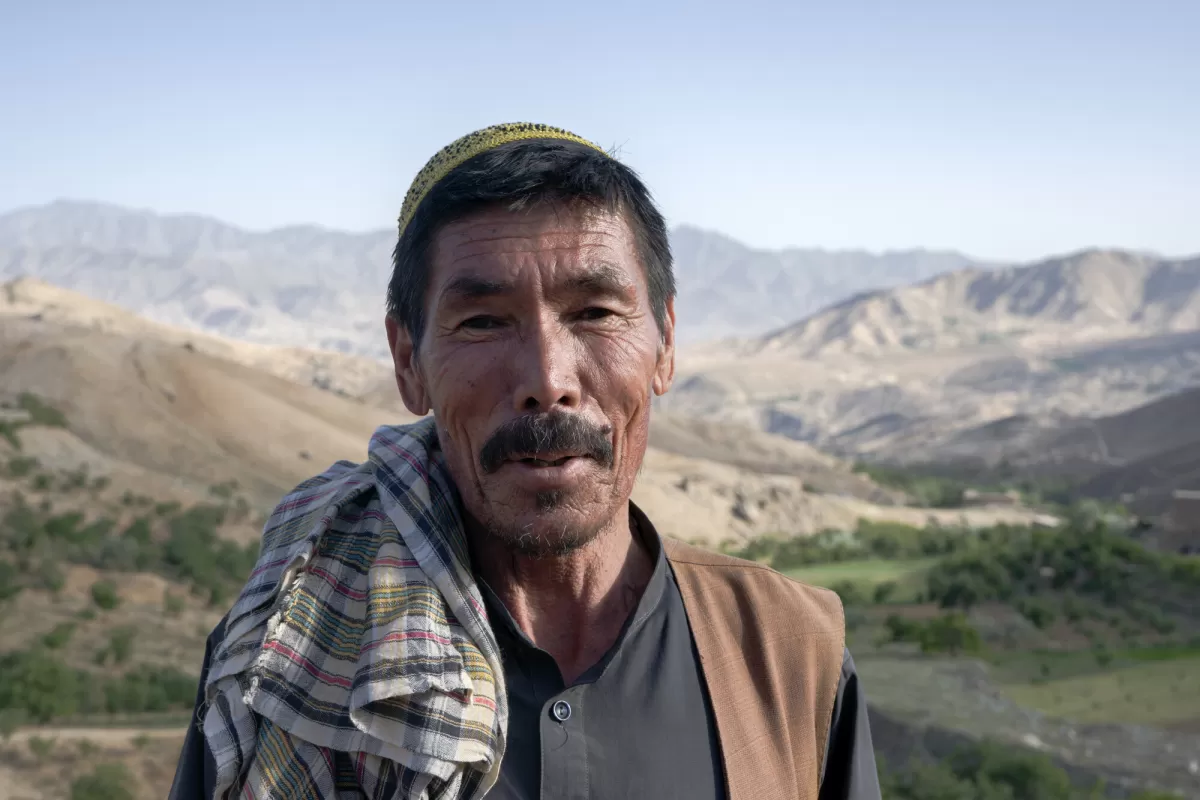 Abdul-Karim's family received two rounds of cash support from DEC charity CAFOD. Photo: Arete/DEC

How donations are helping
Abdul-Karim struggles to provide for his family after the drought devastated his farmlands. His family eat just one meal a day, his grandson is malnourished, and when his mother passed away he didn't have money to bury her.
Abdul-Karim's family is one of the many that have been supported with cash assistance, thanks to DEC funds.
Read more about where DEC funds have been spent in the first six months, and how we plan to support the people of Afghanistan in the next phase of our response.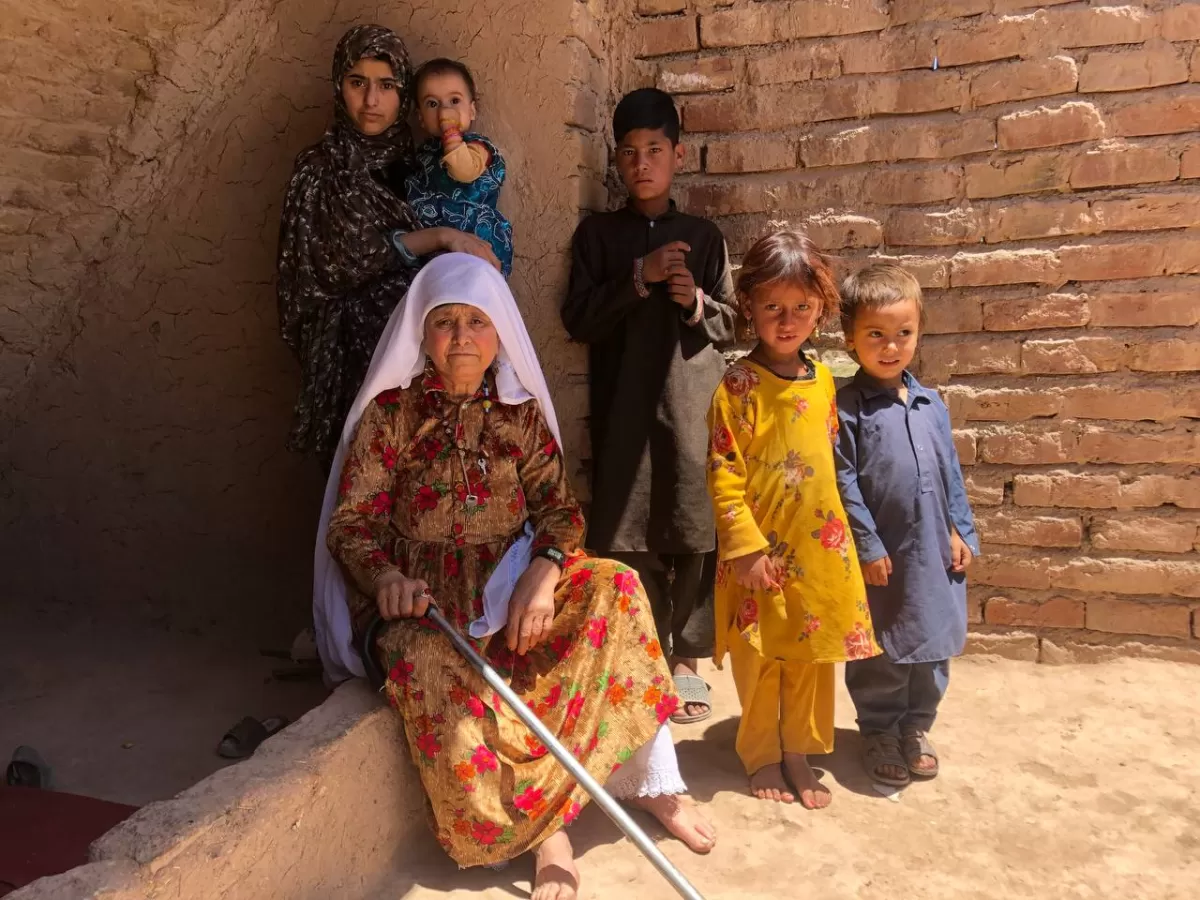 Bibi Gul is sad she is unable to work and support her family. Cash support from Age International has meant she no longer fears being evicted from her home. Photo: Mirwais Amir Akbar
Cash arrived in time for Bibi Gul
Afghanistan is one of the toughest places in the world to be an older person, as many struggle with illness, disability, trauma and displacement from their homes.
DEC charity Age International is providing cash to help older people pay for rent and buy food, essential medicines, and fuel to heat their homes.
Bibi Gul from Herat province, feared eviction from her home, if aid had not arrived in time. Read more on how we are supporting her and other older people.
Latest updates
The latest on the appeal and the humanitarian crisis in Afghanistan.
Jump to
ITV News: Babies die of malnutrition in Afghanistan
18 August 2022
The crisis in Afghanistan is already unimaginable and it is only set to get worse, reports* Rageh Omaar from ITV News.
More than 300,000 children have been admitted to hospital with severe acute malnutrition, with monthly admissions up 90% from June 2021 to June 2022.
According to Islamic Relief, 97% of Afghans are expected to be in poverty by the end of the year with almost 20 million of its 38 million population regularly going hungry.
People in Afghanistan still need our support. We will not turn our backs on them now.
*Report contains upsetting scenes
Afghanistan Crisis Appeal raises £50 million
16 August 2022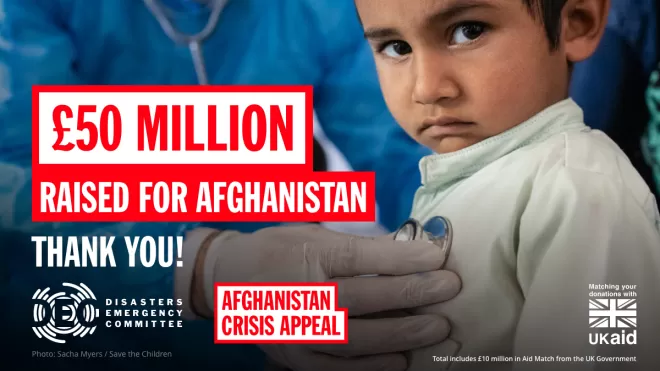 The DEC Afghanistan Crisis Appeal has raised an incredible £50 million since its launch last December to support people facing acute hunger, cold, and lack of medical care. The total includes £10 million matched by the UK Government.
"Donations to the DEC Afghanistan Crisis Appeal have helped provide a lifeline to hundreds of thousands of those most in need," said Saleh Saeed, DEC Chief Executive. "Thank you so much to everyone who donated to this appeal. You have made a huge difference to so many people caught up in a crisis far beyond their control and desperately in need of help."  
A crisis of this magnitude is not quickly resolved, and the needs remain dire. Please continue to support the appeal and help DEC charities reach families in need across the country.
How donations are helping people in Afghanistan
15 August 2022
Donations to the DEC Afghanistan Crisis Appeal are a lifeline for families facing hunger and suffering across the country.
In the first six months of the response, DEC charities have provided:
Over 243,000 people with cash assistance, giving them flexibility to buy essentials like food, warm clothes or fuel
Over 131,000 people with emergency food supplies such as wheat flour, vegetable oil, pulses salt and rice
Over 100,000 people with health services, including medicines, vaccines and maternal and newborn care
Over 2,900 mothers and children under five with treatment for acute malnutrition
Read more on how DEC charities and their local partners have helped families survive, and our plans for the next phase of our response.
Cash assistance is a lifeline for older people in Afghanistan
15 August 2022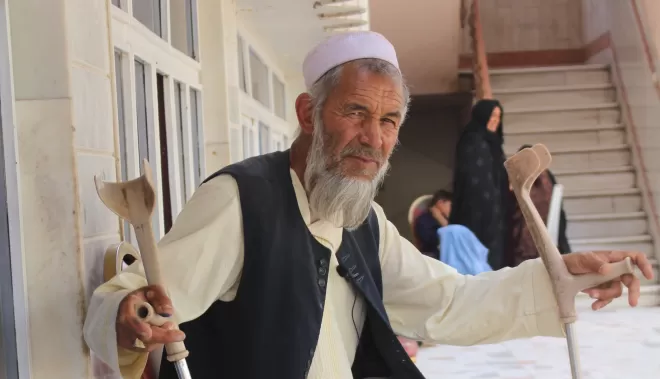 If you're an older person in Afghanistan you would likely already have lived through 40 or so years of conflict and economic crisis when the situation worsened in August 2021. Combined with severe drought and the global cost of living increases, many older people were left with empty pockets and empty plates. 
With funds from the DEC appeal, Age International has been providing a series of cash payments directly to over 4,400 families, helping them pay for rent and buy food, essential medicines, and fuel to heat their homes.
The needs of older and disabled people are not always met by traditional aid packages but cash assistance allows them to pay for items like suitable foods, medicines, fuel and rent so they can stay safe and warm in their homes. Cash is often also quicker to reach people in desperate need of support.
Reports
Find out more about how DEC charities are responding to the crisis.