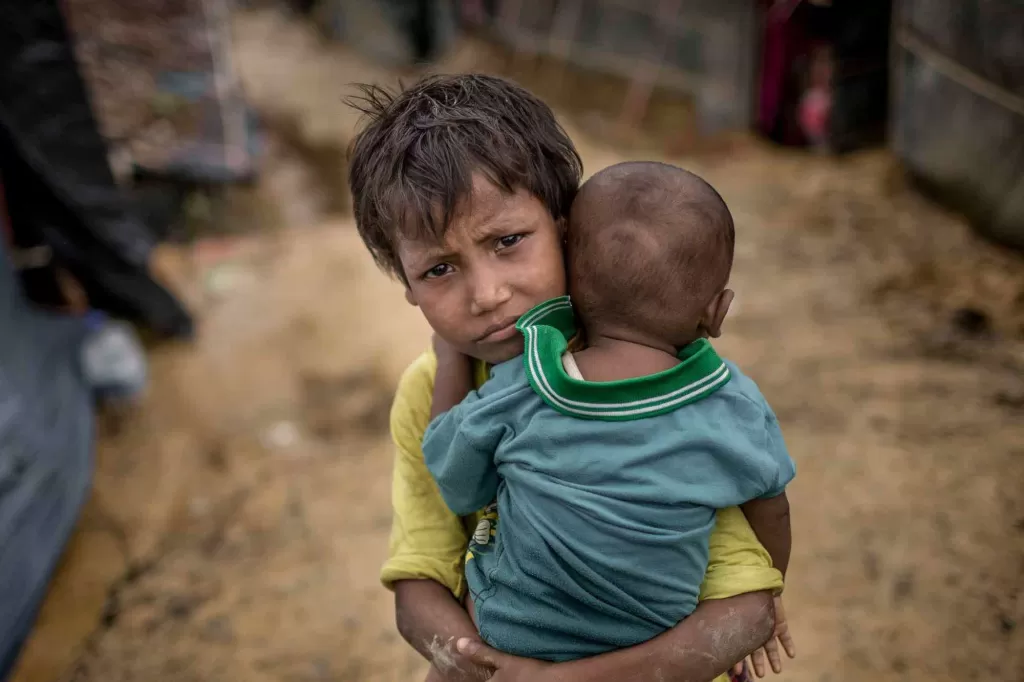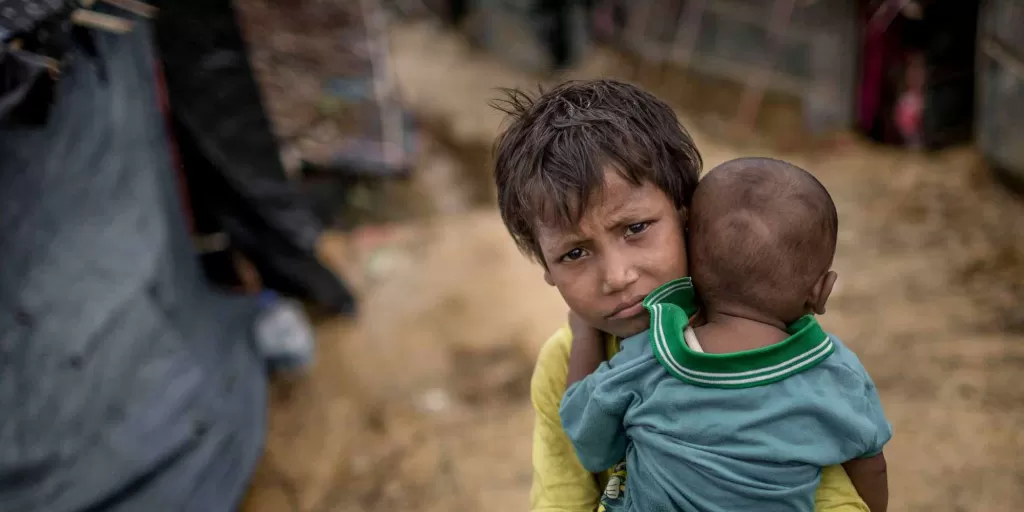 The DEC launched an appeal after more than half a million people fled from Myanmar to Bangladesh in August 2017. This appeal has now closed and all funds have been spent.
Key achievements
£30 million
raised for this appeal, including £5 million matched by the UK Government
350,000
people provided with food assistance (more that half the population of Cardiff)
124,000
people provided with clean water and sanitation services
19,500
families provided with materials to build shelters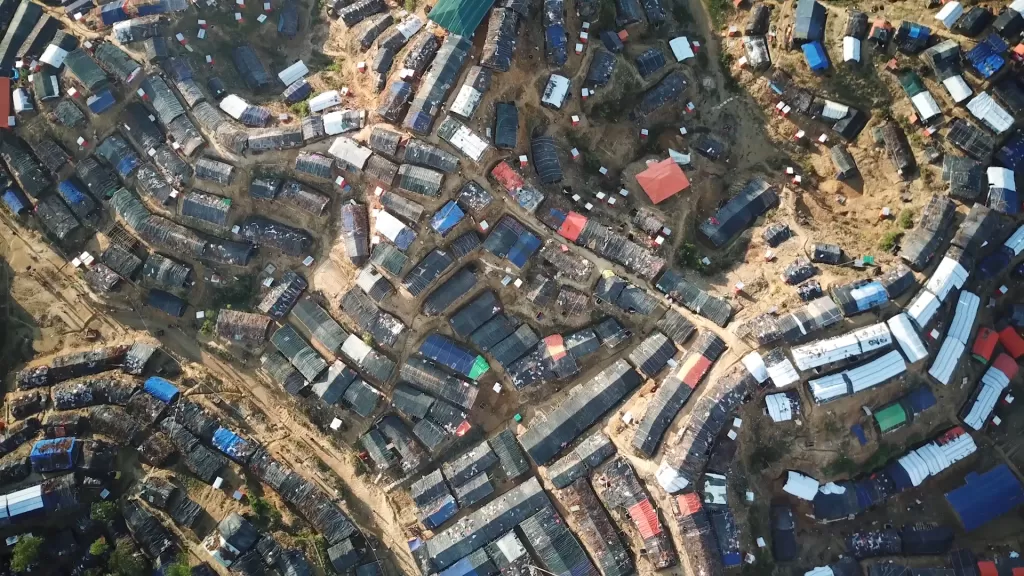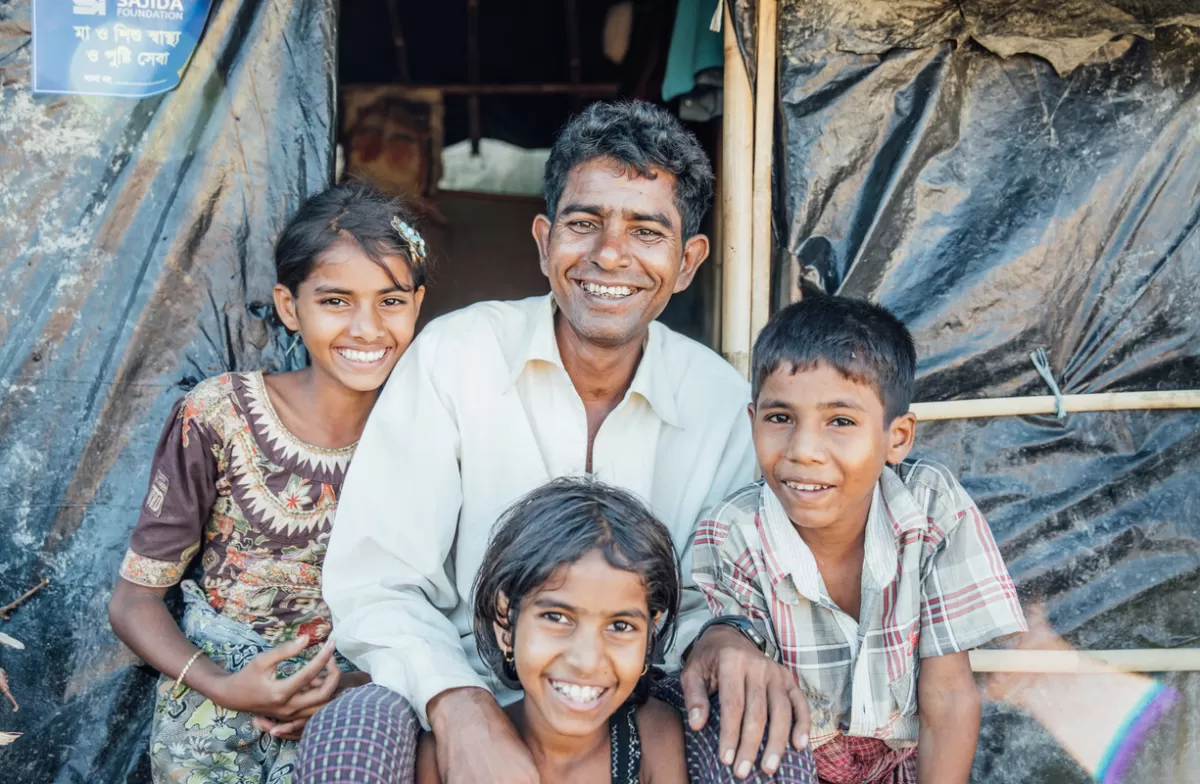 Sayed and his three children outside their shelter. Image: Paddy Dowling/DEC
YOU HELPED PROTECT FAMILIES FROM HUNGER AND DISEASE
It took Sayed* and his children seven days to cross from Myanmar, eating bark from banana trees to survive. Sayed's wife died on the journey.
Thanks to your generous donations more than 124,000 people like Sayed* and his children gained access to safe clean water. His family also received cooking equipment, material to build their shelter and later, vouchers for fresh food.
"We're extremely happy to get these things when we have absolutely nothing," he said.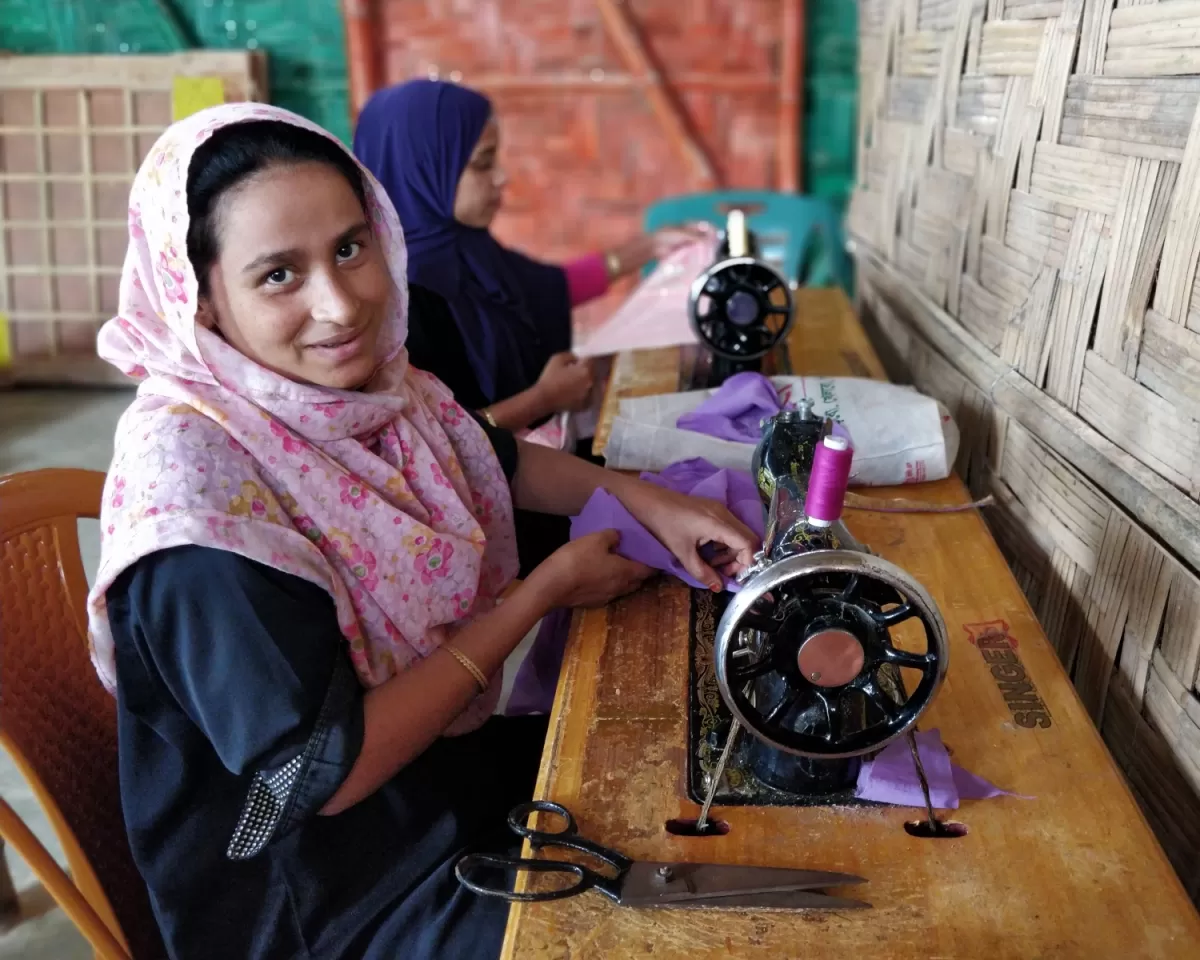 Noor Hasina uses a sewing machine in the women-friendly space. Image: Nusrat Daud Pritha/CARE
"WHEN I'M HERE SEWING, I FORGET ALL MY WORRIES"
Noor Hasina attends a women-friendly space set up by DEC member CARE International. Here, she creates clothes for herself and her family and, in a safe environment, can begin to rebuild her life.
Women and girls in the camps are at disproportionate risk of violence, including domestic abuse, forced and early marriage, exploitation and trafficking.
DEC member charities set up 53 safe spaces for women, children and older people. Around 8,500 women and girls received dignity kits containing items such as sanitary pads, underwear and soap and 30,000 people recieved information about gender based violence.
Reports
Read more about how funds were spent and how the response to this crisis was evaluated.