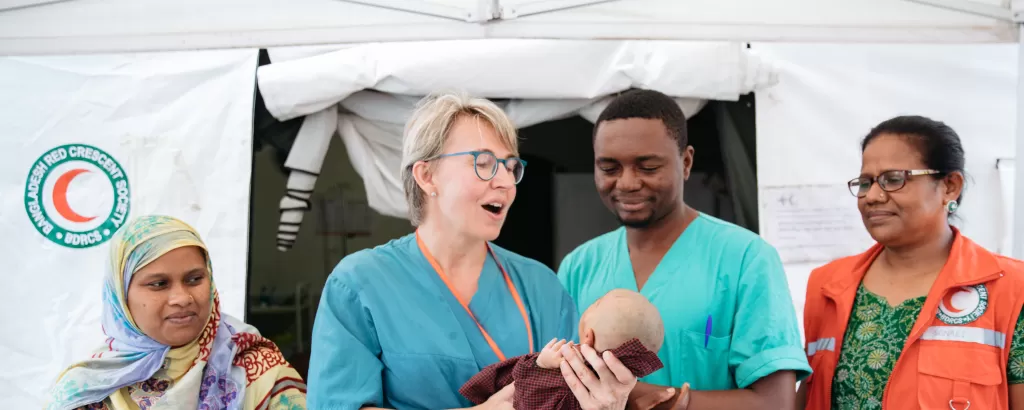 The Emergency
Appeals Alliance
The Emergency
Appeals Alliance
Members of the Emergency Appeals Alliance
"Neighbour in Need", is a nonprofit foundation made up of 8 organisations, formed for the exclusive purpose of assisting people in need because of natural disasters, war or armed conflict. Neighbour in Need is now the biggest donation program in Austria in case of an international catastrophe.
Belgium - Consortium 12-12
Six major humanitarian organizations join forces in the Belgian Consortium for Emergency Situations. Joining together to communicate to the public and utilising effective contacts with the press and media, Consortium 12-12 try to encourage the generosity and solidarity of the population at as low a cost as low as possible. The partnership allows for a pragmatic way to work together in order to optimize support to the victims.
Canada - Humanitarian Coalition
The Humanitarian Coalition brings together Canada's leading aid agencies to finance relief efforts in times of international humanitarian crises. 
The five member agencies of the Humanitarian Coalition work together to reduce unnecessary competition, inform the public on humanitarian needs, increase the impact of Canadian humanitarian responses and reduce administrative costs.
Germany - Aktion Deutschland Hilft
Aktion Deutschland Hilft, Germany's Relief Coalition is a union of German relief organisations that can provide rapid and effective aid in the case of large catastrophes and emergency situations abroad. The aim of the alliance is to bring about a more efficient use of  donations and provide people in need fast and coordinated assistance. 
Together with its member NGOs, JPF implements programs in response to the needs of disaster victims and refugees. As a professional platform of emergency humanitarian aid, JPF shares information and provides various supports to its 46 member NGOs (as of February 2016), each of whom has its own expertise and strengths.
Giro555 comes into action when exceptional disasters occur. Giro555 connects 11 organisations, collaborating with companies, broadcasters and stations, schools, faith houses and sports clubs throughout the Netherlands.
Since its inception in 1939 Radiohjälpen has - thanks to the Swedish people's gifts - evolved into one of Sweden's most important donors of humanitarian aid, mainly abroad, but also at home for people with disabilities and children. Radiohjälpen's mandate is not only to raise funds for these international and national causes, but also to inform the Swedish public of humanitarian issues.
Switzerland - Swiss Solidarity
Set up in 1946, Swiss Solidarity is the humanitarian foundation of SRG SSR (Swiss Radio & TV) that raises funds for relief projects. Swiss Solidarity raises funds after tragic events occur in Switzerland or abroad. In the event of major disasters, the foundation appeals for donations via national TV and radio stations as well as the private media.