Trustees ensure that the DEC remains true to its charitable purpose and objectives and complies with charity law. They are responsible for preparing the Trustees' Report and the financial statement.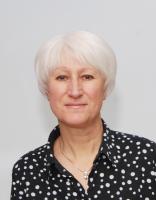 Sue Inglish has been chair of the DEC since 2018. She had a long career in broadcast news at ITN and the BBC, where she was Head of Political Programmes responsible for the BBC's political, parliamentary and election output on TV radio and digital.
She is a member of the Sky News Board, Vice Chair of the Westminster Foundation for Democracy and a fellow of the Royal Television Society.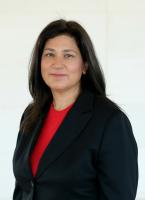 Farmida Bi CBE is a solicitor who has been Chair of Norton Rose Fulbright LLP since May 2018, where she leads the firm's Partnership and Audit committees and helps plan the firm's strategic direction and monitor its financial and professional risks.
She also remains active in her own practices of debt capital markets and Islamic finance, where she advises on large international transactions for sovereigns and corporates.
In addition to her work at Norton Rose Fulbright, Farmida is also Chair of Trustees for the Barbican Centre Trust (which raises funding for the Barbican, the largest performing arts centre in Europe) and for the Patchwork Foundation (a charity that promotes engagement in politics and civil society for young people from disadvantaged backgrounds).
Farmida is a graduate of Downing College, Cambridge and qualified as a solicitor in 1992, and as a New York attorney in 1999.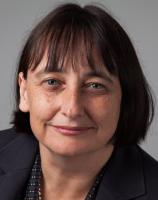 Melanie has guided financial services and non-profit organisations towards purpose-led outcomes that benefit consumers, build public trust, and drive sustainable societal impact for over 35 years.
She is a member of the Institute of Chartered Accountants in England and Wales, qualifying as a chartered accountant with Coopers & Lybrand and later became a partner in PwC. She also held senior leadership roles at insurer Friends Life Group.
Melanie spent six years as Executive Director, Board and Committee Member at the Financial Reporting Council (FRC), where she worked on corporate governance and stewardship, reporting, and ethical and technical audit and actuarial standards. She held non-executive roles at the International Financial Reporting Standards Foundation, the Committee of European Auditing Oversight Bodies, the International Forum of Independent Audit Regulators and the Lord Mayor of London's programme, The Business of Trust.
Melanie has experience as a non-profit non-executive in the UK and US, and is building a non-executive portfolio, chairing audit and risk committee, in the UK insurance sector. Most recently she has become an audit non-executive at KPMG UK, providing challenge and support to its audit practice in the public interest.
Melanie is married with three adult children. She is a sports fan and loves to travel.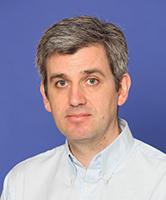 Peter Barron is global head of communications for the online payments platform Stripe.
Previously, he spent 20 years in TV news and current affairs, followed by a decade at Google handling communications.
He was editor of the BBC's Newsnight from 2004-2008, and previously deputy editor at Channel 4 News and ITV's Tonight with Trevor McDonald.
He joined Google in 2008 and went on to become Vice President of Communications and Public Affairs for the company in Europe, Middle East and Africa.
He is also a trustee of the House of Illustration.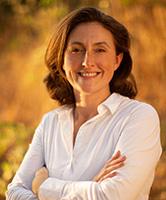 Tanya Steele leads the UK office of WWF, the world's largest independent conservation organisation. She heads up WWF-UK at a critical time in which she is leading the delivery of an ambitious strategy to tackle the catastrophic decline in species and habitats across the world. From climate change to wildlife recovery, the food system to clean oceans – Tanya sees WWF as a critical force for influencing change.
Tanya began her career in the tech industry working in product development, marketing and communications in senior roles for Siemens and BT. After nearly 15 years in the private sector, and inspired by a volunteering assignment with the Red Cross, Tanya brought her corporate experience to the charity sector, joining Save the Children in 2004 as Executive Director of Marketing, Fundraising and Communications, and she later led the organisation as interim Chief Executive.
Whilst working in international development, Tanya saw first-hand the impact the environment has on people's daily lives, particularly in communities which are less resilient to environmental pressures. Fusing her passion for, and experience of, human development and the environment, Tanya joined WWF-UK in January 2017 as its first female Chief Executive; its sixth since 1961.
Tanya is married and has a teenage son. She lives in North London and is a trustee of the Disasters Emergency Committee.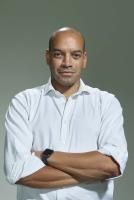 Julian Douglas is the International CEO of global advertising agency VCCP, the President of the Institute of Practitioners in Advertising (IPA) 2021-23, and the Chair of Black Representation in Marketing (BRiM).
Over the past 20+ years he has many created award-winning campaigns for clients in the UK and around the world including Barnardo's, Lynx, Levi's, Audi, O2, Domino's, Nationwide, White Claw and his beloved Man City FC.
As IPA President, his agenda was 10X: Accelerate Opportunity, a call to arms to the ad industry to make the most of the inflection point created by the pandemic by waging war on incrementalism and resolving to move 10 x sooner, 10 x bigger, 10 x bolder on the issues facing business and society.
He holds a BA and MA from Jesus College, Oxford, and an Executive MBA from Warwick Business School. Most recently, he completed a certificate in Business Sustainability Management at the Cambridge Institute of Sustainability Leadership (CISL).
Outside of advertising, he is a Founder of Lucky Voice Private Karaoke, the UK's premier chain of karaoke bars.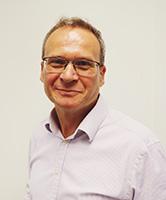 Jean-Michel has been the executive director of Action Against Hunger UK since 2003.
He started his career in the humanitarian sector in 1994 as a logistician during the Bosnian war where he worked for two years before being deployed to mostly conflict- and drought-related humanitarian crises. He spent the subsequent six years in Chechnya (1996 and 2001), Northern Rakhine state in Myanmar, Tajikistan, Malawi and Zimbabwe, working mainly for Action Against Hunger.
He represents Action Against Hunger UK on the International Executive Committee of the organisation's International Network (which is present in over 50 countries). He was a board member of VOICE, the network of European Humanitarian NGOs, from 2011 to 2016 and has been a member of the 'sounding board' seminars on effective management hosted by Bain and Company since 2006. He is also a director of ACFIN trademark licensing company.
Over the past two decades, Jean-Michel has dedicated most of his efforts to addressing child undernutrition around the world, helping populations affected by humanitarian crises, and promoting agroecology. He has been instrumental in galvanising support around these issues from the UK's food and hospitality industry.
He studied history at the University of Lyon.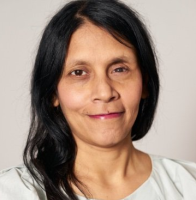 Halima was born in a remote village in Bangladesh. Living conditions contributed to the partial loss of her eyesight as a child, sensitising Halima from an early age to the important role that development agencies like ActionAid UK can play in building a just and fairer world.
Raised and educated in the East End of London, she first joined ActionAid in 1999, shortly after graduating from the LSE. During this first spell, Halima helped set up the Global Campaign for Education before moving on to hold senior positions with the UK Government's Department for International Development, the British Council and LEGO Foundation.
Much of Halima's subsequent career has been spent working overseas with partners including the EU, the World Bank, the UN – and above all, with grassroots communities – to help achieve the sustainable development goals. Among them, climate change in Europe, food insecurity in Africa, and post-conflict reconstruction in Asia. With ActionAid UK's particular focus on women and girls, Halima's experience leading the UK's work on girls' education in Bangladesh and Pakistan feels especially significant to her.
On leaving her role as CEO of the Runnymede Trust, Halima "returned home" to ActionAid UK in 2023.
Alison leads Age International and is a member of the Age UK Senior Leadership Team. She manages the relationship with HelpAge and oversees Age International's governance, advocacy, fundraising, communications, programme funding and humanitarian work.
Alison brings over 25 years' experience in international development. She was previously Managing Director of Sense International, working for and with people with disabilities. Before that she held senior roles at the International Planned Parenthood Federation, UNICEF UK, Bond and CAFOD. Her work on human rights has seen her travel extensively.
Alison is a member of the BBC Charity Appeals Advisory Committee, and the Boards of the International Disability and Development Coalition and the Fairtrade Foundation. She holds a MSc in NGO Management from Bayes Business School, University of London, and MAs from Sussex University and from Cambridge University where she studied Geography.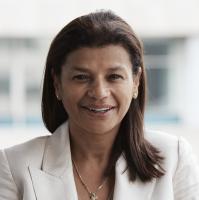 Béatrice became CEO of British Red Cross in November 2023, joining us following some time as CEO of Greenhouse Sports charity and a successful career and leadership in telecommunications.
Béatrice started her career at KPMG immediately after graduating from university in Belgium with a Masters degree in Engineering Economics. After a few years in New York working for a major consultancy firm, she went on to run her own business writing speech recognition software to route calls, before joining British Telecom (BT). Her career at BT extended over many lines of businesses and across multiple professions, and culminated in a board position at BT Wholesale and the Group MD role for the transformation of BT's Customer Experience.
She joined Capita as Managing Director in 2016 where she quickly established Capita Networking Solutions, a stand alone P&L of circa £300 million, by merging seven businesses. Her first major achievement was the turn-around of a large contract (>£250 million) to place fibre across Scotland.
Béatrice has also held several non-executive positions and since July 2018, she has served as a non-executive director for the South London and Maudsley Mental Health NHS Foundation Trust, and is an independent non-executive director with Reynolds, Porter and Chamberlain, an international law firm.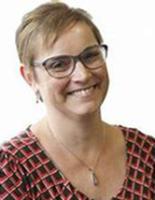 Christine joined CAFOD as Director in March 2019.
Christine has held leadership positions at two faith-based international development organisations for the last 17 years, most recently as the Director of Policy and Public Affairs for Christian Aid.
Previously, Christine was Progressio's Executive Director for 11 years from 2001-2012.
Before joining Progressio, she worked for 10 years in the area of housing, poverty and social exclusion in the UK as Head of Public Affairs at the National Housing Federation and Education Department Co-ordinator at CHAS.
Her career began as a field worker with the Justice and Peace Commission in the Archdiocese of Liverpool in 1987 and as CAFOD's campaigns coordinator in 1989.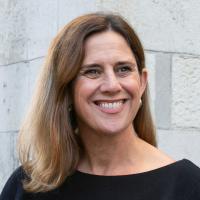 Helen joined CARE International UK as CEO in August 2023, following a career dedicated to championing social justice, gender equality and human rights. She was CEO of the Cherie Blair Foundation for Women from 2017-2023. Under Helen's leadership, the Foundation saw a tenfold increase in the number of women entrepreneurs it supported each year, successfully achieving its 100,000 Women Campaign in 2022.
Prior to this, Helen worked for over a decade at leading international charity for women and girls ActionAid, where she was Director of Fundraising and Communications for ActionAid International and, most recently, Director of Fundraising for ActionAid UK.
Helen has over 25 years' experience in international NGOs where she has held a number of senior leadership positions. She started her career in commercial and non-profit marketing in her native Australia before moving into international work in 2001 with Greenpeace International. Helen has travelled extensively and worked in a number of countries including South Africa, India, the Netherlands and the US.
Helen has a BSc. in Social Policy from Birkbeck, University of London, and an International Executive MBA from the IE Business School in Madrid.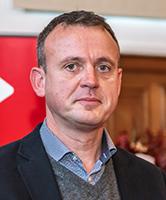 'Patrick became Christian Aid CEO in May 2022. Prior to that, he was Christian Aid's Policy and Campaigns Director, responsible for leading the organisation's influencing, mobilisation, and research and evidence.
He has 25 years of experience in the development and humanitarian sector, including with Oxfam, the World Bank, ActionAid, and World Vision, and has worked on education, global health, aid policy, and debt and trade. He has engaged extensively with the UN, EU, and African Union, as well as with the UK government and parliament.
Before joining Christian Aid he worked for Save the Children for ten years, the last eight of them as advocacy and campaigns director for the international federation. He has degrees in Theology, from the University of Cambridge, and in Development Studies from the London School of Economics. He is married and has three daughters.'
He is committed to Christian Aid's strategy of using prophetic voice to confront injustice, and of working with churches to achieve lasting change. He has degrees in Theology, from the University of Cambridge, and in Development Studies from the London School of Economics. He is married, and has three children.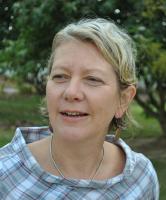 Danny has more than 20 years' experience in the humanitarian aid and development sector, working with a number of organisations, including Concern Worldwide across a number of countries including Cambodia, Zimbabwe, Uganda, Indonesia and Ethiopia.
She previously served at senior management level with Concern in Southeast Asia and southern Africa for over 10 years. In Timor-Leste, she worked to restore livelihoods after the independence vote and violence of 2002 and in Zambia, she contributed to strengthening the Scaling up Nutrition platform with evidence and advocacy.
Danny also spent five years as the organisation's Global Equality Advisor, and retains a passion and commitment to promote gender equality and women's empowerment.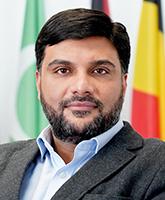 Waseem Ahmad joined the Islamic Relief family over 20 years ago, serving as Programme Officer in the Balochistan province of south-western Pakistan before becoming Head of Programmes in Pakistan. Waseem then moved to Oxfam and Tearfund before returning to Islamic Relief to establish their mission in Malawi. Later serving as Head of Programme Funding and Partnerships, Waseem led the response to major crises across the globe, including the East Africa drought, Pakistan earthquake and the Indian Ocean Tsunami.
Waseem then served for nearly six years as Islamic Relief's Director of International Programmes, during which time the charity secured and retained the coveted Core Humanitarian Standard certification in recognition of the quality of its programming. He was appointed CEO of Islamic Relief in May 2021.
With a special interest in community mobilisation and infrastructure, Waseem received an MSc in Project Planning and Management from the University of Bradford, as well as an MSc in Economics from Arid Agriculture University in Rawalpindi, Pakistan.
Waseem has also worked for Lepra Health in Action and is a member of the Start Network's Board of Trustees. The father-of-three enjoys walking and playing football, and is a keen birdwatcher.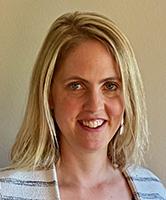 International Rescue Committee
Laura became the Executive Director of International Rescue Committee UK in 2019.
Laura's career spans the civil service, private and charity sectors. She joined the International Rescue Committee as Director of Communications for Europe in 2016. Prior to that she was a Partner at a communications consultancy, Portland, where she worked with government, corporate and not-for-profit clients, and then led the philanthropy and global impact practice. She started her career in the Foreign & Commonwealth Office, where she worked as a policy analyst and speechwriter.
Laura served for many years as a Trustee of Young Roots, working with young refugees and asylum seekers in the UK, Lebanon and Nepal. She also served on the youth Board of the foreign affairs think tank Chatham House.
Laura has a MSc in International Relations from the London School of Economics, and a BA in History from the University of Cambridge. She juggles working life with raising three young children, with mixed success!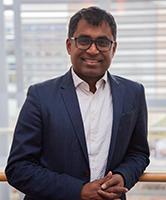 Danny joined Oxfam GB as Chief Executive in January 2019.
Danny previously led CIVICUS, the Johannesburg-based alliance of civil society organisations with members in more than 180 countries. Prior to that, he spent four years as Director General of the Royal Commonwealth Society and as Deputy Director and Director of Research at IPPR.
He was born in Sri Lanka in the 1970s and was initially raised in a rural community without electricity or running water. His family was displaced by the onset of a brutal civil war and Danny spent time in Papua New Guinea and Australia, where he went to school and university.
Danny moved to the UK in 1998 and completed his Masters and Doctorate in international development at Oxford University as a Rhodes Scholar, with the focus of his doctoral thesis being 'Development, inequality and conflict'. He became a British citizen in 2010.
The contrast between the wealth and opportunity of life in the global north with his early years in rural Sri Lanka has given him a passion to take on the root causes of poverty, and he is committed to Oxfam's long-standing approach to speaking out against injustice.
In the media, Danny has been a regular contributor to outlets including BBC World Service, the Guardian, Al Jazeera and HuffPost. You can find him on Twitter @dhnnjyn.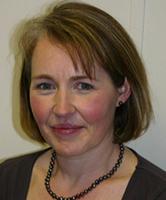 Rose Caldwell became Chief Executive of Plan International UK in 2019.
Previously she was Executive Director of Concern Worldwide (UK), serving since 2008. During this time, Rose brought to the forefront Concern Worldwide (UK)'s focus on hunger and malnutrition, the tackling of which is at the heart of addressing extreme poverty. Driven by her experience of working overseas with Concern Worldwide in emergency contexts in Burundi and Zimbabwe, Rose is also committed to ensuring that the organisation plays a key role in responding to those who are worst affected by the increasing number and scale of humanitarian crises.
A qualified chartered accountant by training, Rose has previously worked as a management consultant, as the Finance Director of a mental health charity and as Assistant Director for the Refugee Housing Association. Rose is currently on the Board of BOND and the DEC.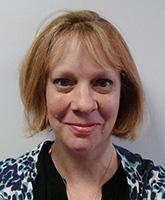 Gwen joined Save the Children in March 2018. She has worked in international development for over 20 years, most recently as International Programmes Director at the Department for International Development (DFID), where she led the Multilateral Development Review, benchmarking 41 organisation and identifying areas for improvement.
Prior to that she was UK Executive Director for the World Bank Group (2012-2015), where she helped to broker major reforms to the Bank's procurement and evaluation policies and provided oversight of Britain's $5 billion funding. Gwen has also held the post of Country Director for DFID in Bangladesh and Malawi, and she has played a variety of strategic roles shaping the UK's engagement with Africa through the G8, DFID's strategy on HIV/AIDS, and approaches to EU enlargement.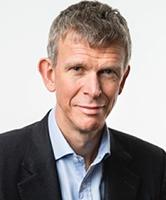 Nigel Harris became chief executive of Tearfund, the humanitarian and development international NGO, in November 2015. With more than 1,100 staff globally, Tearfund works through partners and operational teams in the poorest communities in more than forty countries worldwide.
Nigel has a strong background in finance, relief and development. From 2011 to 2015 he was the chief executive of Farm Africa, a long-term rural development NGO focused on east Africa, and previously was chief of staff and chief operating officer at Save the Children UK. He has also worked as a consultant for the Department for International Development and Tearfund, and from 2010 to 2015 was a trustee of Medair, the Swiss-based humanitarian NGO. From 2004 to 2008, Nigel was the chief executive of New Philanthropy Capital, the charitable think tank and consultancy. He spent the earlier part of his career as an investment banker for Schroders.
Nigel is married to Teresa, and they have two children, both students. Nigel is an active member of St Michael's Church, Southfields in London and a graduate of Oxford University.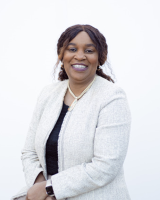 Fola was appointed in October this year as World Vision UK's CEO. Her extensive leadership experience straddles both the business and charity sector in the UK and abroad. She has held senior roles for large multinationals such as HSBC, IBM and Mazars where she was a Partner and Global lead for International Development. In her role as CEO of Indisys Business Solutions, she provided strategic advice to charities and directed a portfolio of development projects in countries across Africa and South Asia for the Open University.
Fola has held several non-executive board positions including roles such as Vice President of the British Red Cross, Vice President of Trustees for World Vision UK and President of Milton Keynes Community Foundation. Fola founded and directed several charities in Milton Keynes and pioneered large scale community initiatives.
She has received a number of public service awards, most notably an MBE in 2016 for her services to business and the community; an Honorary Degree from the Open University for her contribution to public services; and most recently, she received both the Community Award for Volunteers and the Overall Outstanding Achievement Award at the Women Leaders UK Awards. Fola was appointed a Deputy Lieutenant for Buckinghamshire in 2016.