Trustees ensure that the DEC remains true to its charitable purpose and objectives and complies with charity law. They are responsible for preparing the Trustees' Report and the financial statement.
The Board, made up of both Member Trustees (chief executives of the Member Agencies) and Independent Trustees, has ultimate responsibility for directing the affairs of the charity; defining its strategic goals; ensuring that it is solvent; well-run; and delivering the charitable outcomes for which it has been set up.
Trustees ensure that the DEC remains true to its charitable purpose and objectives and complies with charity law. They are responsible for preparing the annual Trustees' Report and the financial statement, which are submitted to the Charity Commission.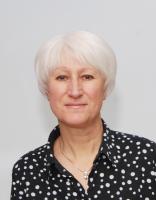 Sue Inglish has spent 30 years as a broadcast journalist. She was Head of Political Programmes for BBC News until 2015 responsible for the BBC's political, parliamentary and election news, programmes and digital content. She chaired the committee of broadcasters and politicians which negotiated the first prime ministerial election debates in the UK.
Before working at the BBC, Sue was senior foreign editor and deputy editor of Channel 4 News.
She chairs the board of the International News Safety Institute, a charity working for the safety of journalists around the world and is a governor of the Westminster Foundation for Democracy. She is chair of the Royal Television Society's TV Journalism awards.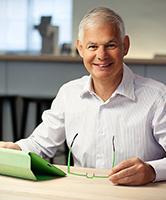 Andy Green holds a number of Chairman, NED and advisory roles, linked by his passion for how technology transforms business and our daily lives.
He chairs IG Group plc, a global leader in online trading and the Digital Catapult, an initiative to help grow the UK Digital Economy. He is SID at Avanti plc, a global broadband satellite operator. He is advisory Chairman at npGroup, which offers technical resourcing solutions across the world. He also advises Tagos, DockOn and the Eight Great Technologies Fund.
He is President of UK Space, co-chair of the UK Space Leadership Council a member of the CBI President's Committee, a trustee of ABESU and The Tech Partnership, and is a Companion of the Chartered Management Institute.
Recent previous roles include SID at ARM Holdings PLC, board member of the CBI, member of the Digital Economy Council and Chairman of DockOn AG.
Andy was CEO and a member of the board of Logica plc from January 2008 to August 2012. Prior to joining Logica, he had been a board member at BT Group plc from 2001. During his 21 years at BT, Andy held many senior positions, including CEO BT Global Services and CEO BT Openworld.
He previously served on boards in Europe, Asia and the US, including, until July 2008, the board of Navteq Inc. He began his career with Shell and subsequently joined Deloitte Haskins & Sells.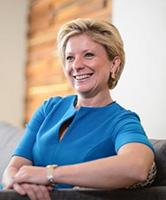 Having graduated in Music from York University, Jane spent her early career working as a professional musician before qualifying as a chartered accountant with KPMG, where she later became responsible for delivering corporate governance, internal audit and risk-management advisory services to large, regulated and listed clients in the North of England. Jane has held a number of executive roles, including Director of Audit, and Risk and Governance Director at Aviva's UK Life business. She is a Fellow of the Institute of Chartered Accountants in England and Wales.
Jane has extensive experience of risk management, corporate governance and internal control. She also has wide experience in developing and monitoring customer and conduct risk frameworks.
Jane now has a portfolio of non-executive roles. She is Chair of the Board Risk Committee at Direct Line Group plc, Chairman of Reclaim Fund Ltd, a not-for-profit organisation, and an independent member of the Customer Fairness Committee at ReAssure Ltd. She has her own financial sector consulting business, and is also a magistrate.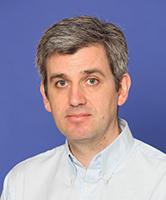 Peter Barron is global head of communications for the online payments platform Stripe.
Previously, he spent 20 years in TV news and current affairs, followed by a decade at Google handling communications.
He was editor of the BBC's Newsnight from 2004-2008, and previously deputy editor at Channel 4 News and ITV's Tonight with Trevor McDonald.
He joined Google in 2008 and went on to become Vice President of Communications and Public Affairs for the company in Europe, Middle East and Africa.
He is also a trustee of the House of Illustration.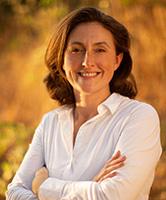 Tanya Steele leads the UK office of WWF, the world's largest independent conservation organisation. She heads up WWF-UK at a critical time in which she is leading the delivery of an ambitious strategy to tackle the catastrophic decline in species and habitats across the world. From climate change to wildlife recovery, the food system to clean oceans – Tanya sees WWF as a critical force for influencing change.
Tanya began her career in the tech industry working in product development, marketing and communications in senior roles for Siemens and BT. After nearly 15 years in the private sector, and inspired by a volunteering assignment with the Red Cross, Tanya brought her corporate experience to the charity sector, joining Save the Children in 2004 as Executive Director of Marketing, Fundraising and Communications, and she later led the organisation as interim Chief Executive.
Whilst working in international development, Tanya saw first-hand the impact the environment has on people's daily lives, particularly in communities which are less resilient to environmental pressures. Fusing her passion for, and experience of, human development and the environment, Tanya joined WWF-UK in January 2017 as its first female Chief Executive; its sixth since 1961.
Tanya is married and has a teenage son. She lives in North London and is a trustee of the Disasters Emergency Committee.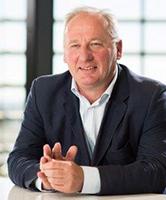 Charles Stewart-Smith is a Managing Director at Teneo Blue Rubicon which he joined in 2013, having previously served on the company's Advisory Board. Charles started his career in journalism: on local newspapers in the North East, before joining the BBC and then ITN, where he served as Editor of News At Ten.
In 1992 Charles co-founded the media and government relations consultancy, Luther Pendragon.In 2000 Charles co-founded a similar business in Brussels called GPlus. He sold both companies in 2005. He then spent a number of years working on a portfolio of projects, before joining Teneo Blue Rubicon.
Charles has helped co-found two charities, both in the international development sector: The Romanian Orphanage Trust, which grew to become what is now EveryChild, and the medical emergency relief charity, Merlin, which has now become part of Save The Children. Charles has also served as a trustee of the political think-tank, Policy Exchange.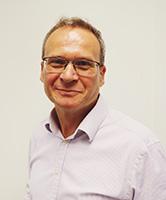 Jean-Michel has been the executive director of Action Against Hunger UK since 2003.
He started his career in the humanitarian sector in 1994 as a logistician during the Bosnian war where he worked for two years before being deployed to mostly conflict- and drought-related humanitarian crises. He spent the subsequent six years in Chechnya (1996 and 2001), Northern Rakhine state in Myanmar, Tajikistan, Malawi and Zimbabwe, working mainly for Action Against Hunger.
He represents Action Against Hunger UK on the International Executive Committee of the organisation's International Network (which is present in over 50 countries). He was a board member of VOICE, the network of European Humanitarian NGOs, from 2011 to 2016 and has been a member of the 'sounding board' seminars on effective management hosted by Bain and Company since 2006. He is also a director of ACFIN trademark licensing company.
Over the past two decades, Jean-Michel has dedicated most of his efforts to addressing child undernutrition around the world, helping populations affected by humanitarian crises, and promoting agroecology. He has been instrumental in galvanising support around these issues from the UK's food and hospitality industry.
He studied history at the University of Lyon.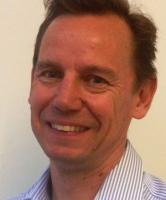 John has spent 15 years working in developing countries in both the private and not-for-profit sectors. His experiences have shown him that if there is to be change, it must be driven from the grass roots upwards.
He believes that the approach that ActionAid takes, enabling local communities to understand and demand that their rights are respected, is the best way to bring about lasting change in alleviating poverty and injustice and creating long-term positive change.
The work ActionAid carries out is complex, but with limited funds available we will ensure those funds are used to maximise the impact we have on people's lives.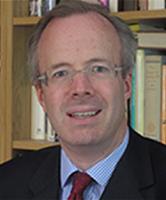 Chris is responsible for the leadership of Age International. He manages the charity's relationships with HelpAge and Age UK as well as overseeing all communications, advocacy, programme funding and emergency work.
Before joining Age International as Director in July 2012, Chris held senior positions at ActionAid and Christian Aid. He then became Director of Public Affairs at YMCA England. In 2004, Chris became the Chief Executive of Y Care International, a youth-focused international relief and development agency.
Chris is a member of the Investment committee of Venturesome, the Charity Aid Foundation's social investment arm, and is also a member of the BBC's Appeals Advisory Committee. He studied History and Economics at Oxford University and has an MBA from the London Business School.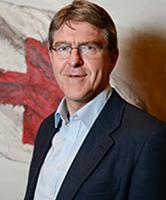 Mike Adamson is Chief Executive of the British Red Cross, the country's leading voluntary crisis response organisation, and part of the worldwide Red Cross and Red Crescent Movement.
Prior to his current appointment, Mike was Managing Director of Operations, responsible for the leadership of the British Red Cross' UK and international programmes and its advocacy work, overseeing a unified approach to all operations. He took on this role in 2010, and had previously held several other positions in the organisation between 1992 and 2003, including Head of International Programme Development, Director for the London and South-East Region, and Director of Strategy, Planning and Information Systems.
In his years away from the organisation, Mike worked for the National Health Service as Director of Commissioning and Primary Care at a Primary Care Trust in Gloucestershire for three years, and spent five years as Managing Director for Services at the Royal National Institute for Deaf People (RNID – now Action on Hearing Loss).
Mike is a board member of the DEC and of a regional drug and alcohol charity (Nelson Trust). He lives in Gloucestershire with his wife Lorna and two daughters Eleanor and Sophie. In his spare time he likes to run, cycle and read. Mike is also a founding member of his local film club.
Mike has an MPhil in economics from Oxford University and an MBA with distinction.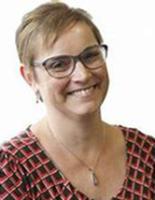 Christine joined CAFOD as Director in March 2019.
Christine has held leadership positions at two faith-based international development organisations for the last 17 years, most recently as the Director of Policy and Public Affairs for Christian Aid.
Previously, Christine was Progressio's Executive Director for 11 years from 2001-2012.
Before joining Progressio, she worked for 10 years in the area of housing, poverty and social exclusion in the UK as Head of Public Affairs at the National Housing Federation and Education Department Co-ordinator at CHAS.
Her career began as a field worker with the Justice and Peace Commission in the Archdiocese of Liverpool in 1987 and as CAFOD's campaigns coordinator in 1989.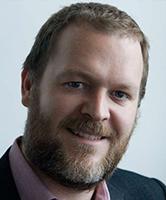 Laurie joined CARE International UK as Chief Executive in August 2014. He previously worked for the Bill & Melinda Gates Foundation, where he led the team working on policy, advocacy and government relations in Africa.
Prior to 2008, Laurie was a civil servant in the UK Government, mainly in the Department for International Development, in which his last position was Deputy Director and Head of the International Trade Department. From 2004 to 2006 Laurie served as Deputy Director and Foreign Policy Adviser on Africa to the UK Prime Minister, helping to negotiate some of the key agreements on debt, aid and HIV and AIDS reached during the UK's presidency of the G8 in 2005.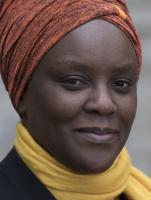 Born in the UK and of Zambian heritage, Amanda is a committed Christian and member of the Seventh Day Adventist Church.
Amanda has more than 20 years' experience, extensive knowledge and expertise in working to alleviate poverty, injustice and inequality, with a special focus on women's leadership, civic engagement and volunteering.
Prior to joining Christian Aid, her most recent appointment was as the Chief of Volunteer Knowledge and Innovation for the United Nations Volunteer Programme (UNDP), based in Germany. Prior to this she was the Director of Policy for VSO International, based in London, where she was responsible for programme policy and programme effectiveness across the whole federation and VSO global. She has also served as Head of External Relations and Head of Programmes at Skillshare International UK as well as Women in Business Coordinator at the Common Market for Eastern and Southern Africa in Lusaka where she began her career in international development.
Amanda has a Master's degree in International Economic Law from the University of Warwick, and a Bachelor of Laws degree, from the University of Zambia.
Amanda has served as a trustee on the board of Bond and as President of Akina Mama wa Afrika. She became a trustee of Christian Aid in 2015 and stood down from the Board in order to apply for the Chief Executive position. She started as Chief Executive in April 2018.
She is married and has two children.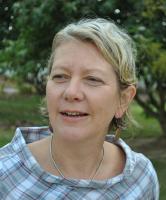 Danny has more than 20 years' experience in the humanitarian aid and development sector, working with a number of organisations, including Concern Worldwide across a number of countries including Cambodia, Zimbabwe, Uganda, Indonesia and Ethiopia.
She previously served at senior management level with Concern in Southeast Asia and southern Africa for over 10 years. In Timor-Leste, she worked to restore livelihoods after the independence vote and violence of 2002 and in Zambia, she contributed to strengthening the Scaling up Nutrition platform with evidence and advocacy.
Danny also spent five years as the organisation's Global Equality Advisor, and retains a passion and commitment to promote gender equality and women's empowerment.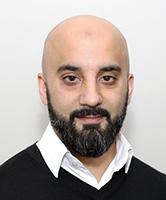 Tufail Hussain is the Director of Islamic Relief UK (IRUK) and currently Interim CEO of Islamic Relief Worldwide (IRW). He has 16 years' experience in the humanitarian and development sector, leading on marketing and fundraising campaigns for several organisations before joining Islamic Relief UK in 2016 as Deputy Director.
Tufail is driven by a passion for empowering disadvantaged youth and mentors a number of young people. He also works to strengthen engagement between British Muslims and wider society. Under his leadership, IRUK has significantly increased income and developed successful partnerships with communities across the country. He has travelled around the world to raise awareness of major emergencies such as the Syria crisis and the floods in Pakistan and Sudan.
A father to five daughters and a son, Tufail is also a sports enthusiast and passionate Liverpool FC supporter. Tufail has run the London Marathon twice, raising over £35,000 for humanitarian causes.
Before joining Islamic Relief he was CEO of Orphans in Need, where he oversaw a new strategy that increased income from £2 million to £9 million in three years and opened up new UK and international offices. Tufail is also a Trustee of the Muslim Charities Forum and a Director of TIC International (IRW's clothes recycling and trading arm). You can find him on Twitter @TufailH.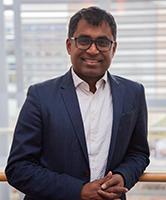 Danny joined Oxfam GB as Chief Executive in January 2019.
Danny previously led CIVICUS, the Johannesburg-based alliance of civil society organisations with members in more than 180 countries. Prior to that, he spent four years as Director General of the Royal Commonwealth Society and as Deputy Director and Director of Research at IPPR.
He was born in Sri Lanka in the 1970s and was initially raised in a rural community without electricity or running water. His family was displaced by the onset of a brutal civil war and Danny spent time in Papua New Guinea and Australia, where he went to school and university.
Danny moved to the UK in 1998 and completed his Masters and Doctorate in international development at Oxford University as a Rhodes Scholar, with the focus of his doctoral thesis being 'Development, inequality and conflict'. He became a British citizen in 2010.
The contrast between the wealth and opportunity of life in the global north with his early years in rural Sri Lanka has given him a passion to take on the root causes of poverty, and he is committed to Oxfam's long-standing approach to speaking out against injustice.
In the media, Danny has been a regular contributor to outlets including BBC World Service, the Guardian, Al Jazeera and HuffPost. You can find him on Twitter @dhnnjyn.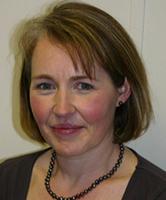 Rose Caldwell became Chief Executive of Plan International UK in 2019.
Previously she was Executive Director of Concern Worldwide (UK), serving since 2008. During this time, Rose brought to the forefront Concern Worldwide (UK)'s focus on hunger and malnutrition, the tackling of which is at the heart of addressing extreme poverty. Driven by her experience of working overseas with Concern Worldwide in emergency contexts in Burundi and Zimbabwe, Rose is also committed to ensuring that the organisation plays a key role in responding to those who are worst affected by the increasing number and scale of humanitarian crises.
A qualified chartered accountant by training, Rose has previously worked as a management consultant, as the Finance Director of a mental health charity and as Assistant Director for the Refugee Housing Association. Rose is currently on the Board of BOND and the DEC.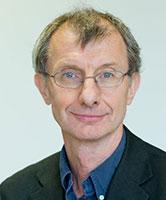 Kevin joined Save the Children in September 2016, after spending three years as Executive Director of the Overseas Development Institute. Previously, he held a senior academic role at the Brookings Institution, and acted as an adviser to the UN Special Envoy for Education, before which he spent seven years at the United Nations, as director and lead author of UNESCO's Education for All Global Monitoring Report and UNDP's Human Development Report.
He is a senior visiting research fellow at Oxford University's Centre for Global Economic Governance and a Visiting Professor of International Development at the London School of Economics.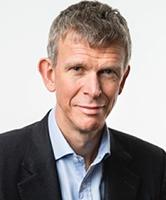 Nigel Harris became chief executive of Tearfund, the humanitarian and development international NGO, in November 2015. With more than 1,100 staff globally, Tearfund works through partners and operational teams in the poorest communities in more than forty countries worldwide.
Nigel has a strong background in finance, relief and development. From 2011 to 2015 he was the chief executive of Farm Africa, a long-term rural development NGO focused on east Africa, and previously was chief of staff and chief operating officer at Save the Children UK. He has also worked as a consultant for the Department for International Development and Tearfund, and from 2010 to 2015 was a trustee of Medair, the Swiss-based humanitarian NGO. From 2004 to 2008, Nigel was the chief executive of New Philanthropy Capital, the charitable think tank and consultancy. He spent the earlier part of his career as an investment banker for Schroders.
Nigel is married to Teresa, and they have two children, both students. Nigel is an active member of St Michael's Church, Southfields in London and a graduate of Oxford University.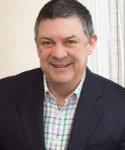 Mark Sheard took over as Interim Chief Executive at World Vision UK in March 2020. Mark has been deeply engaged with World Vision since 2007, serving on the Board for nine years between 2007-2016, including a four-year spell as Chair. Since coming to the end of his term on the Board, Mark and his wife Lois have continued their association with World Vision as ambassadors to High Level Donors and in Church links.
Mark enjoyed a successful career in advertising and marketing, creating one the of the UK's most successful marketing communications businesses before merging it into a multinational group in 2000. In 2001, Mark founded the Whatnext? Consultancy to provide marketing and corporate development advice to commercial and ethical organisations.
In 2017 Mark was appointed by Archbishop Justin Welby to the Archbishops' Council of the Church of England and currently serves in a variety of roles in including as Chair of the Mission and Public Affairs Council, and Co-Chair of the Evangelism and Discipleship Steering Group.
Mark graduated from Cambridge University with a degree in History and is married to Lois. They have lived in Ealing for over 30 years and are members of St John's Church, Ealing, where Mark is a Licensed Lay Minister and has served in a variety of leadership roles.
ROLES OF THE BOARD COMMITTEES
Membership and Accountability Committee – Responsible for developing accountability policy and monitoring member agencies and secretariat performance against it, and overseeing secretariat activity to promote learning and accountability. The committee is also responsible for ensuring our membership criteria are appropriate; making decisions on action with non-performing members and recruitment of independent trustees.
 
Committee chair: Andy Green, CBE
Current members: Mike Adamson, Peter Barron, Rose Caldwell, Jean-Michel Grand, Jane Hanson, Nigel Harris, Sue Inglish, Chris Roles, Charles Stewart-Smith.
 
Audit, Finance and Risk Committee – Responsible for reviewing draft financial statements and considering the external auditor's management letter.  The committee is also responsible for advising trustees on the appointment of external auditors; reviewing external audit plans; reviewing the effectiveness of the internal control and risk management systems and monitoring the implementation of audit recommendations.
 
Committee chair: Jane Hanson
Current members: John Good, Andy Green, Tufail Hussain, Laurie Lee, Amanda Khozi Mukwashi.
Remuneration Committee – Responsible for reviewing DEC Secretariat remuneration policy and practice on an annual basis for recommendation to the full Board.
 
Committee chair: Andy Green, CBE
Current members: Rose Caldwell, Jane Hanson, Sue Inglish, Chris Roles