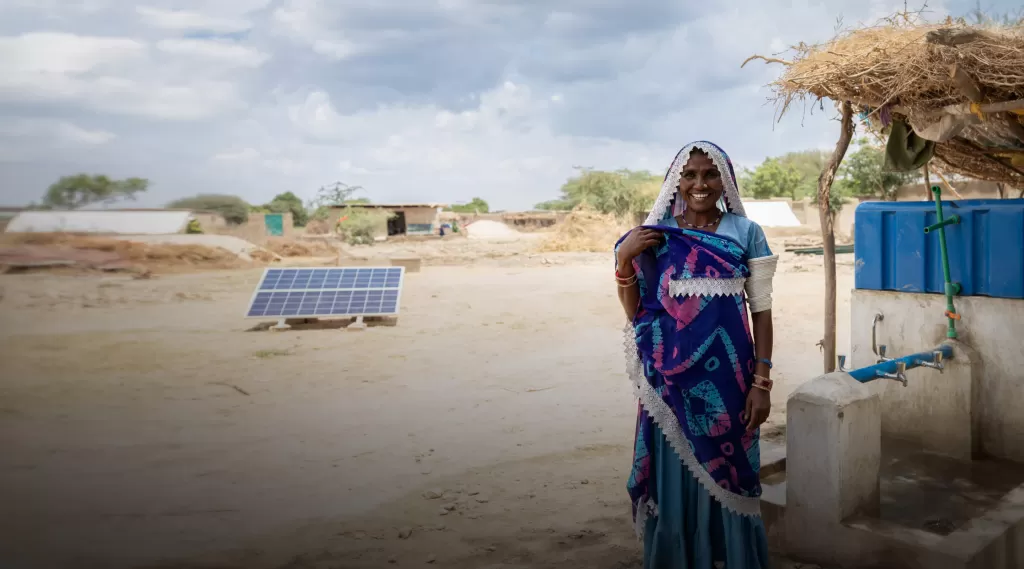 Reporting back
Your donations are helping people in Pakistan recover from last year's historic floods.

DEC charities and their local partners saved lives in the aftermath and are helping families build their resilience as they face future climate disasters.
How we helped after the floods
Thanks to your donations, 11 DEC charities have been delivering vital aid directly and through 23 local partners in Sindh, Balochistan, Khyber Pakhtunkhwa and Punjab.

In the first six months of the response, DEC funds provided emergency food, temporary shelter, winter survival items and cash support to families who lost their homes and belongings.

DEC charities reached communities that were cut off from accessing medical facilities with urgent healthcare, while safe drinking water and hygiene kits helped keep people safe from the risk of disease.

To ensure the protection and wellbeing of children and women, DEC charities opened safe spaces providing education, information and couselling services.

Work also began on restoring people's livelihoods and reducing the impact of future climate disasters, with an emphasis on long-term recovery and resilience.
150,000
people accessed healthcare
50,000
people received food assistance
65,000
people received temporary shelter
120,000
people accessed safe drinking water
15,000
families received cash support
4,000
families received livelihood support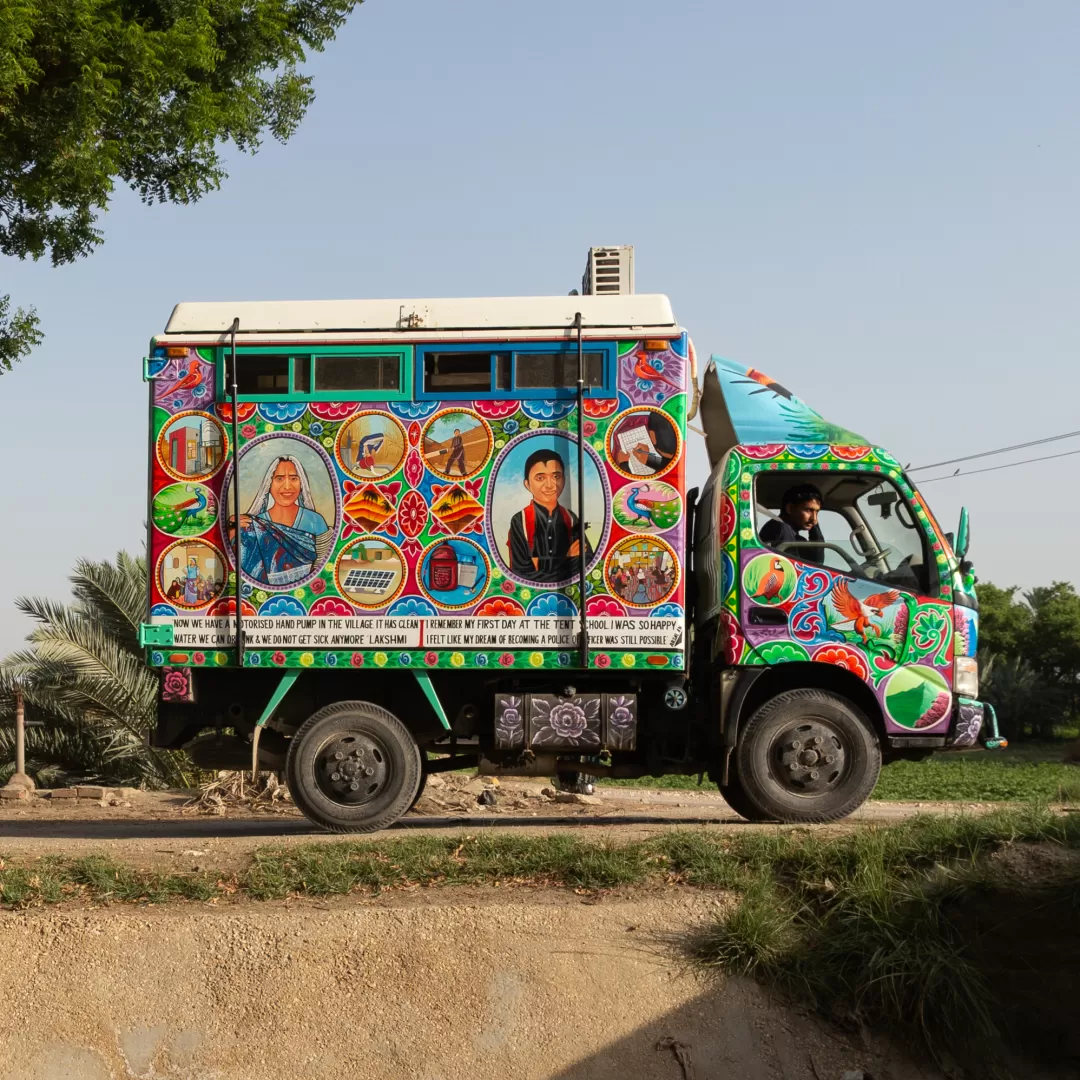 The mobile health clinic truck now featuring stories of flood survivors revisits parts of Sindh that were previously submerged, bringing moments of joy as well as healthcare to local communities. Photo: Khaula Jamil/DEC
Truck art stories
Trucks in Pakistan are elaborately decorated to celebrate local culture - people, places, events and stories.
Trucks are also vehicles of aid delivery - such as this one that served as a mobile health clinic funded by DEC charity CAFOD as part of the Pakistan Floods Appeal response last year.
The DEC worked with Pakistani truck artist Ali Salman Anchan to tell the stories of flood survivors supported by the appeal, recognising their courage and resilience.
From 10-year-old Ayra in Sindh, whose life was saved by a mobile health clinic, to farmer Maula Dinno who can grow crops again thanks to learning climate-smart techniques, this truck tells the stories of people your donations are reaching.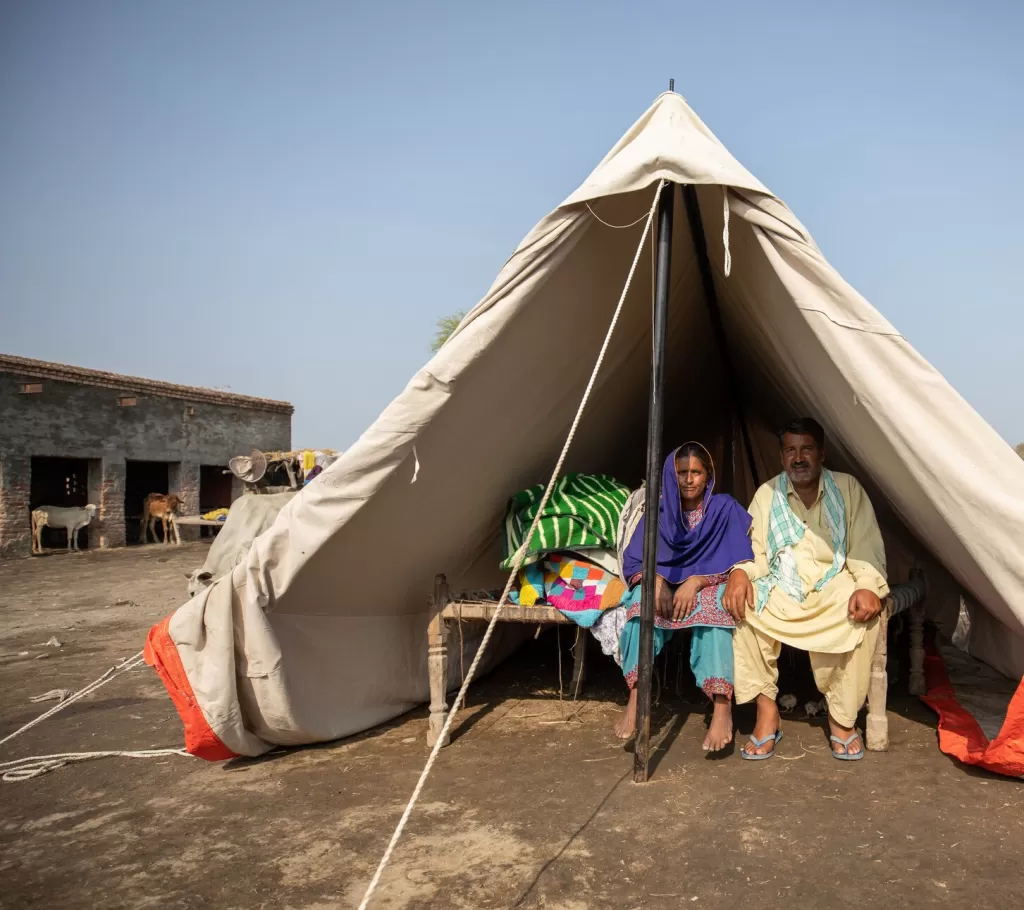 FOOD, SHELTER AND CASH HELPED FAMILIES SURVIVE
With 33 million people affected by the floods in Pakistan, DEC charities distributed emergency food packs containing wheat, rice, oil and other staples through local partners.
Families who lost their homes were given tents, tarpaulin and blankets, as well as household items, clothes and winter survival kits. Cash support was provided for vulnerable families to buy essentials like food, medicine and fuel.
Your donations helped thousands of families survive in the immediate aftermath of the disaster but many still live in temporary shelter and struggle to access food.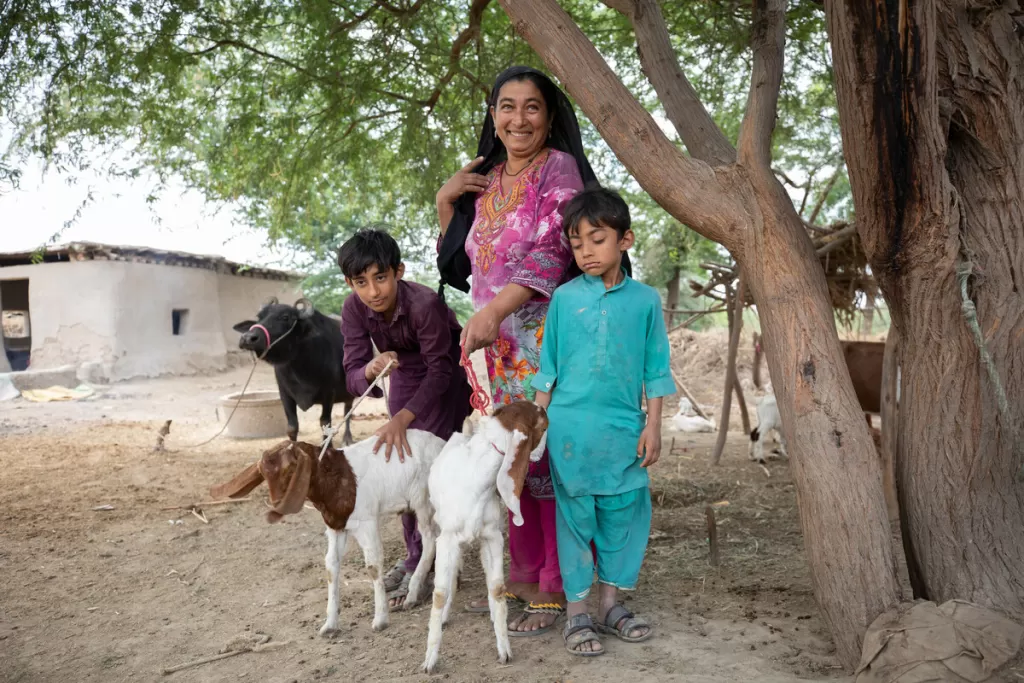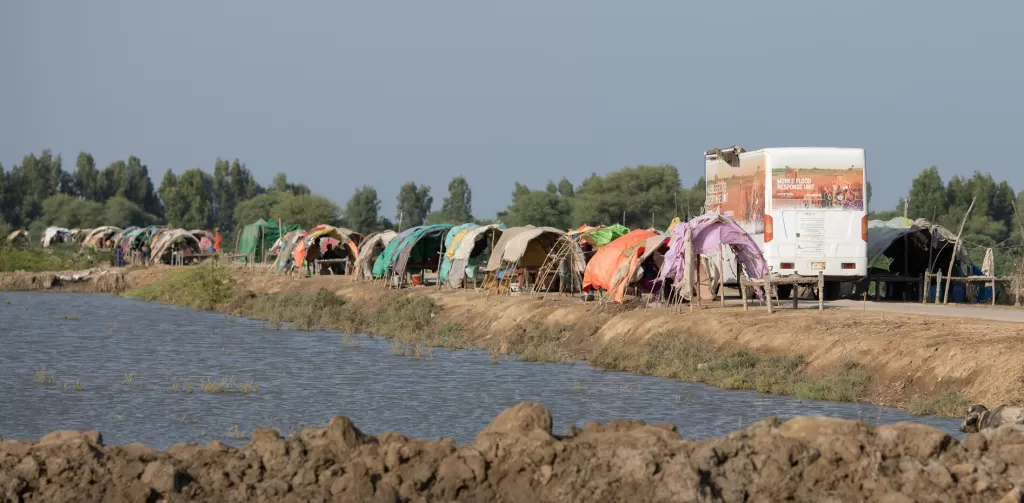 HEALTHCARE AND CLEAN WATER HELPED SAVE LIVES
The floods caused extensive damage to health facilities and water supplies, leaving people at serious risk.
DEC funds were used to set up mobile health units that reached communities cut off medical access, providing primary healthcare, maternity services, nutrition, and free medicines.
Your donations also helped DEC charities work with local partners to repair water points in rural locations, distribute hygiene items and raise awareness of safe practices.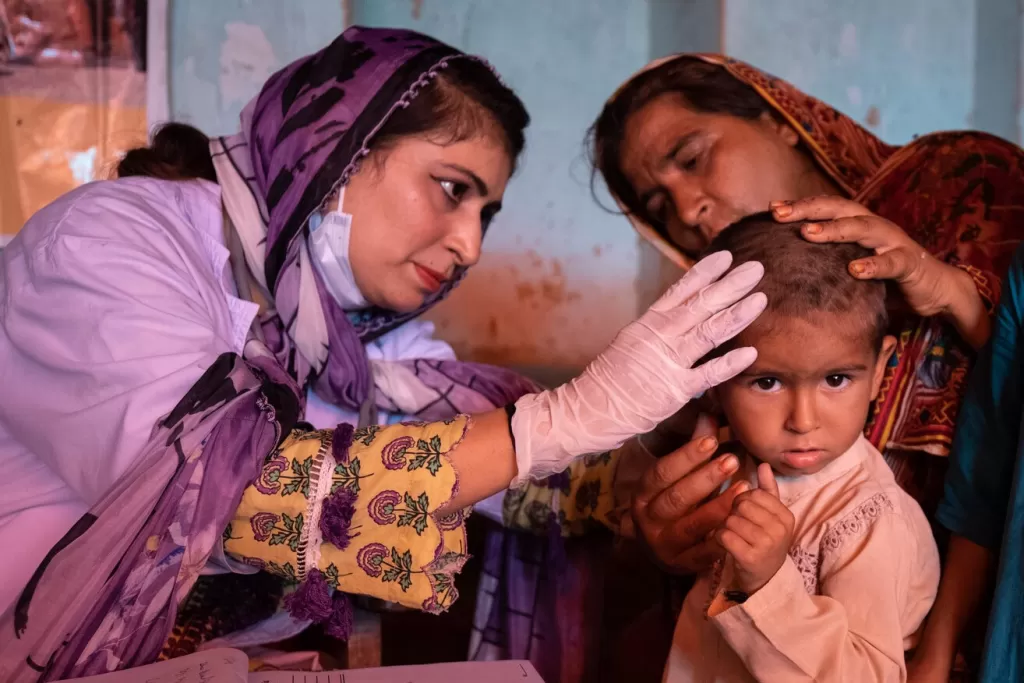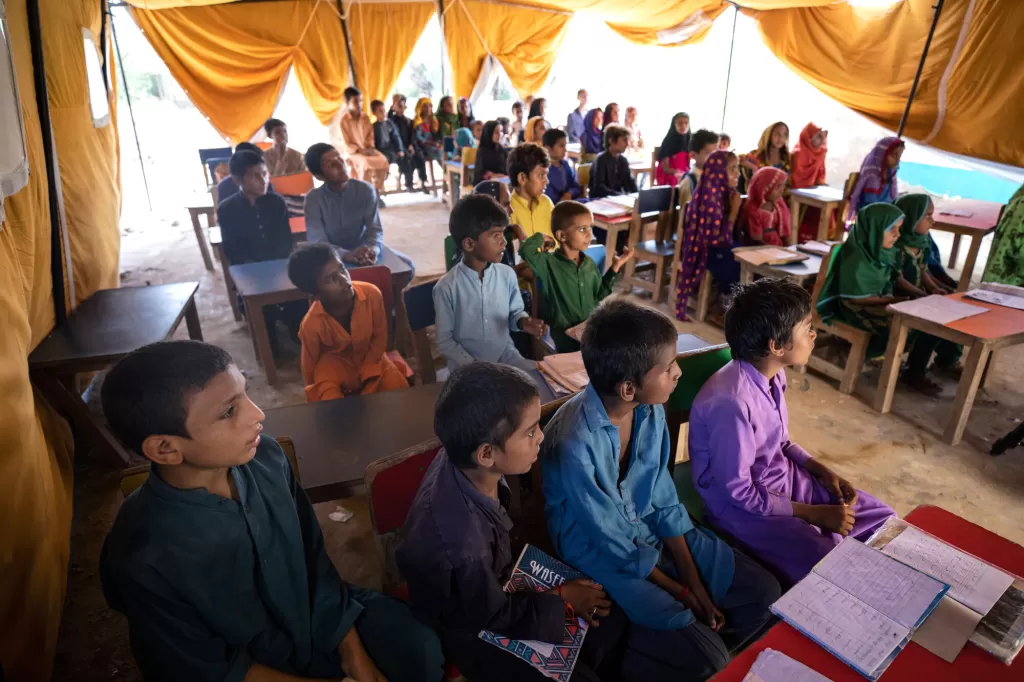 EDUCATION AND PROTECTION SUPPORTED WELLBEING
To ensure the protection and wellbeing of children and women after the floods, DEC charities worked with local partners to open child-friendly spaces and safe spaces for women.
Temporary Learning Centres allowed children to continue their education in a safe learning environment and also provided opportunities for recreation and learning life skills. Women were supported with protection kits and access to information including protection against gender-based violence.
Your donations also funded individual and group mental health counselling sessions for more than 26,000 people.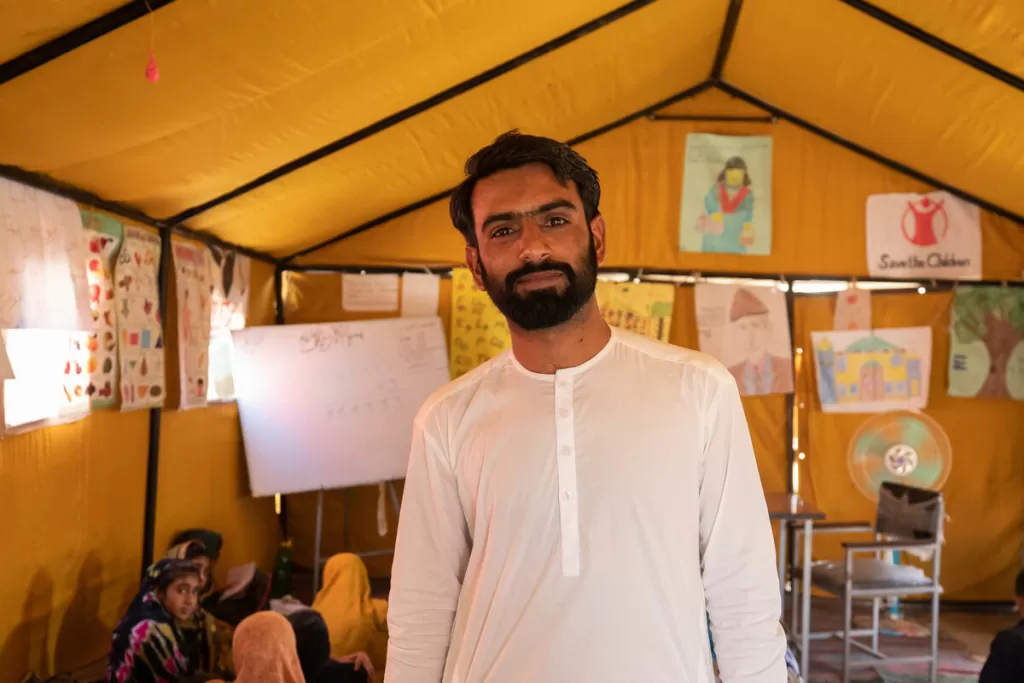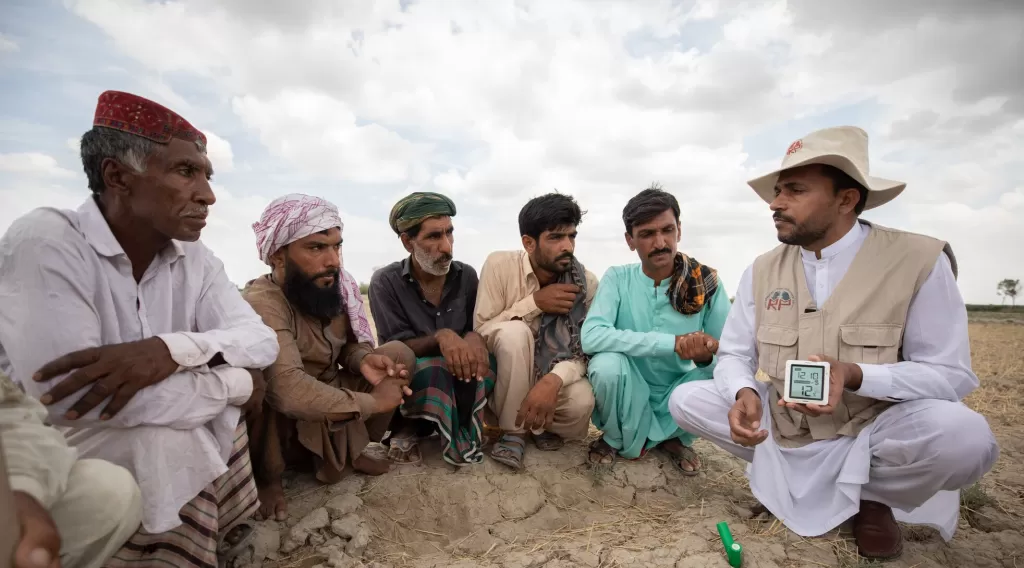 LIVELIHOODS AND RESILIENCE HELPS BUILD BACK BETTER
The floods destroyed crops and farmland, leaving families who relied on small-scale agriculture without food or a source of income.
DEC charities and their local partners are providing nutritional support to those most vulnerable and helping farmers recover their livelihoods by providing seeds and fertiliser, livestock, cash-for-work and training in climate-smart agricultural techniques.
Over the two years of the DEC response, your donations will help build the resilience of rural populations in Pakistan to face future climate disasters like floods and drought.
Tap segments to see a breakdown
Humanitarian programmes in the first six months
Water, sanitation, hygiene

22%
Latest updates
The latest on the appeal and the humanitarian situation in Pakistan.
Jump to